Deerhoof have announced that their twelfth studio album will be titled Breakup Song, and will see the light of day on 3rd September via ATP.
An U.S. release will follow via Polyvinyl on 4th September, and the album will also be reaching Australia and Oceania, China, Taiwan, Hong Kong, Singapore and Malaysia on the 3rd, too. A cassette release - limited to 250 - will also be available via Joyful Noise.
Fans can listen to so-called 'jingles' from the album right now, via a widget that the band are calling a 'Jingletron' over on their website. By inserting 'jingletokens' into the Jingletron, you'll be able to hear clips from the album at random. You can also check out their latest tour dates at their site too.
The Jingletron consists of dancing from Deerhoof guitarist Ed Rodriguez, and as if that wasn't enough, drawings by bassist/singer Satomi Matsuzaki as well.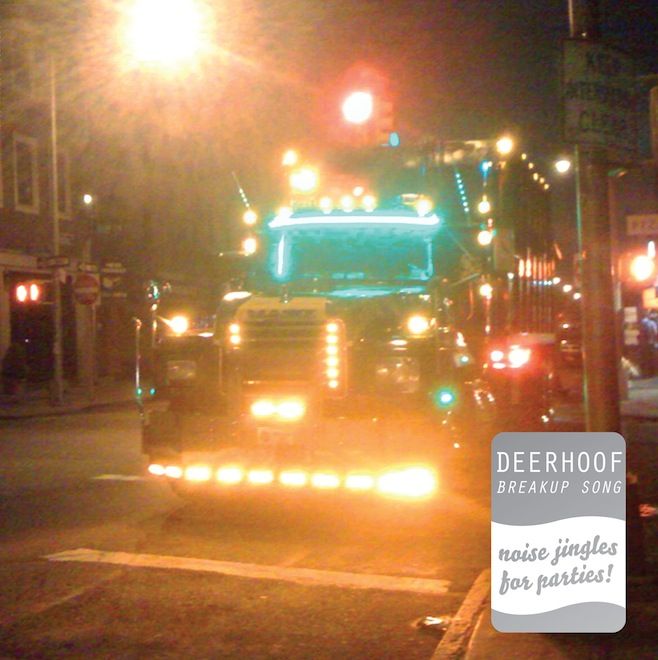 1. Breakup Songs
2. There's That Grin
3. Bad Kids to the Front
4. Zero Seconds Pause
5. Mothball the Fleet
6. Flower
7. To Fly or Not to Fly
8. The Trouble With Candyhands
9. We Do Parties
10. Mario's Flaming Whiskers III
11. Fête d'Adieu