Update: It's official - Deerhunter have announced a new album. It's called Fading Frontier, and it's set for a release on October 16th via 4AD. Check out the artwork and tracklist below, along with the video for 'Snakeskin' and their forthcoming tour dates.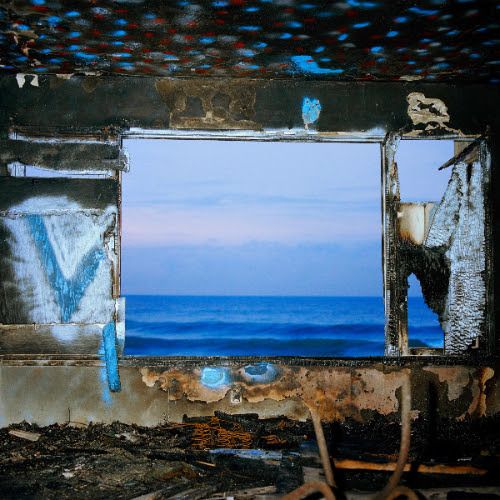 Tracklist
1. All The Same
2. Living My Life
3. Breaker
4. Duplex Planet (ft. Tim Gane of Stereolab on Electronic Harpsichord)
5. Take Care (ft. James Cargill of Broadcast on Synthesisers and Tapes)
6. Leather And Wood
7. Snakeskin (ft. Zumi Rosow on Treated Alto Saxophone)
8. Ad Astra
9. Carrion
Tour Dates
October 30 - Brighton, All Saints Church
October 31 - Liverpool, Liverpool Music Week
November 01 - Dublin Button Factory
November 03 - Glasgow, SWG3
November 04 - Leeds, Brudenell Social Club
November 06 - Manchester, Gorilla
November 07 - London, Shepherds Bush Empire
Original Post:
It looks as though Deerhunter are planning something. The band have added a mysterious clock to their website, which counts down to this Sunday August 16th 11pm (4am GMT). When clicked, the homepage directs you to a page called /faulkner which shows a .gif of a man turning into a dog (it's a bit creepy, really).
Stereogum have since pointed out that MusicDirect have put up a new Deerhunter album for pre-sale: the title is Fading Frontier and its release date is set for October 16th. They haven't made any official announcements though, so we'll just have to wait and see what they have in the bag for us.
In other news, Deerhunter frontman Bradford Cox will be hosting a radio show on Atlanta's AM 1690 this Sunday at 11 pm EST (4 am GMT), which will also be streamed live via Deerhunter's website.