Nevada is into adult film star Anita Queen, Kentucky likes watching anime characters doing "the nasty", and the West coast seems to have a special interest in watching Asian fornicatuon. Yes, it's the Porn portrait of America, a big map of data released by PornHub that reflects the country's porn habits.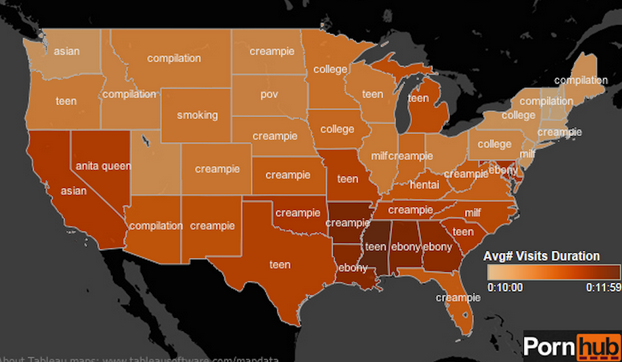 Mississippi, Hawaïi and Arkansas are the states that spend more time on the website, while Vermont and Rhode Island barely reach the 10 minutes per session. The state-by-state study also informs us that the MILF is alive and well (especially in the East coast), and that Wyoming has a curious interest on things done on the "brcc" or "backroom casting couch".
Check the whole study here.
See Also: A Rapper Did Something Stupid On Instagram