When asked to takeover this column I had to ask myself first just what is 'electronic music'. As we hurtle into 2013 it's a strange time to be a fan of the all encompassing genre. In theory we've never had it so good, EDM bestrides the known universe with everyone from the most hardcore of rappers to pop's princesses wanting to swaddle themselves in the perceived cool of dance music's all conquering midrange fuzz.
Unfortunately though, in what will in years to come become the textbook definition of a pyrrhic victory, electronic music's global takeover has come at a price, the small but nevertheless not completely ignorable fact that most of it is absolute unlistenable bilge, made only worse by it being nearly inescapable.
Still let's not be despondent eh, electronic music's saving grace is that to talk of it as some kind of monolithic block is really about as ludicrous, self defeating and vapid as labelling anything non-electronic as 'guitar music'. For every Guetta there's an Autechre and electronic music's vagueness is its virtue.
A glorious mess that defies categorisation, on any given day it can stand in for everything from the eerie oxidised loops of Basinski's Disintegration Tapes and the rain lashed melancholy of Burial, right through to the speaker thrashing sounds of Justice and yes even the stadium filling nonsense of the Swedish House Mafia.
Despite the return of 'guitar music' whatever that means (my bet being on young white lads full of piss-weak sub Gallagher banter) being one of the young 2013's defining tropes 'electronic music's demise still looks a way off. Whilst much of January has been filled with reverence for the return of rock's aristocracy the month ends with electronic music stamping its authority on the scene once again.
Bowie may have had hearts all a flutter with just a video, but Daft Punk have managed the same without even bothering to announce anything at all, just the hint of a new album enough to cause an online stampede. Still it looks like it's true and having presumably got bored of lying by a pool in LA polishing their helmets, Daft Punk are about to steamroll all before them with another set of heavily filtered 4 bar loops from 70s rock classics, truly a cause for celebration.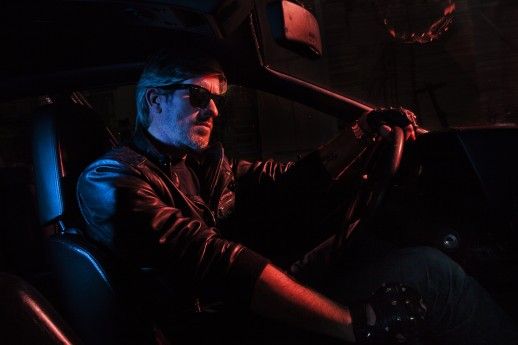 Still before that it's the turn of their apprentice Kavinsky, who having almost single handedly made driving gloves cool finally drops his debut album, Outrun in February just a cool seven years on from his debut EP. For those for whom another 4 weeks wait is just too much to bear can feast themselves on the lead single of the album 'Protovision' which comes complete with remixes from the likes of Sebastien Tellier, Blood Orange and Boys Noize which sounds almost exactly as you'd imagine it to sound like.
Disco may have become a dirty word in certain dance music circles but that hasn't stopped its modern proponents from continuing to turn out some of the best music to pump untested chemicals into your body to. From Fabric to the local Yate's Wine Lodge, Todd Terje's 'Inspector Norse' was everywhere last year, thankfully it was also a rather brilliant record so rarely outstayed its welcome.
Well the pun loving Norwegian is back with new single 'Lanzarote', a collaboration with fellow cosmic viking Lindstrøm, that manages to sound insanely bright and optimistic, the perfect space jam for fun loving aliens in bacofoil miniskirts to bump tentacles to.
Parisian producer Joakim is another of those irritating types that just can't seem to ever put a foot wrong. Whether making his own idiosyncratic music, remixing the shit out of other artists, producing bands, running the wonderful Tigersushi label or dabbling in fashion, he could probably make Will.I.Am sound tolerable.
Anyway the good news is that he's launching a new vinyl only label, CRWDSPCR with the first release courtesy of a supergroup of sorts featuring himself, Kindness and V. L'Traques. Out on Feb 11 on 12" and everywhere else about an hour later 'No Time To Waste' channels the spirit of Larry Heard through the mixing desk (not a bad trick as he's still alive and well), all smooth hazy pads, metronomic clicks and 'Washing Machine' percussion.
Having surprised many with his debut album's poppier direction, LVIS-1990 seems to have retreated back underground with his last few releases and this new 12" for Rotterdam's Clone imprint sees him deliver 4 tracks of stripped back, no nonsense club tracks. All stuttering hi-hats, snares and weedy synths, his new 4 track EP is affirmation that some of the greatest, most life affirming dance tracks are simply a jacked sample over a jacking beat and would happily sit next to any Relief 12" in your record collection.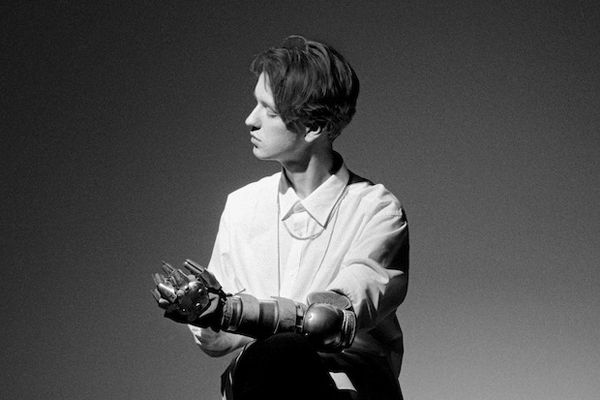 Of course Mr 1990 is also known for being one of the brains behind the pre-eminent Night Slugs label, whose artists such as Girl Unit, Egyptrixx and Jam City have done more than most in recent years to satisfy both headphones listeners and those who like to get a bit rowdy on the dancefloor.
Their forthcoming compilation, the snappily titled Night Slugs Allstars Vol. 2 is the perfect jumping off point for anyone yet to check out the label. 12 tracks that though hard to pindown, still have an unmistakeable aesthetic to and show how the label's artists are moving beyond the confines of the single release.
Taking things in a more leftfield direction we have the brilliant Maxmillion Dunbar whose 'Wouldn't Matter' on Ramp released back in 2009 still feels like the first day of summer. The US producer is back in February with a new album, House of Woo, on New York's superlative RVNG label.
13 tracks that range from spectral ambience to blissed out house via a couple of moments that sound perilously like Deep Forest re-imagined for Chillwavers, it's an album sure to inspire inches of obscenely flowery prose in the press. Ignore all that, buy the album, stand on a roof and put 'Loving The Drift' on as the sun rises, immaculate.
Belgium may be more known to the world at large for its beer, moules and waffles (and justifiably so) but for a small country it's also consistently out punched its weight on the music scene. Whilst the headlines might belong to the likes of Aeroplane and Soulwax, its underground scene continues to throw up new gems and most of them end up passing through the brilliant Vlek label.
Their latest 12" out on Feb 11th comes from Squeaky Lobster, 2 tracks of gorgeous electronic filled with stumbling beats, echoing baselines that rumble off into the ether and sounds that ping around your headphones filling your head with stars.
Finally we have to tip our caps to those behind the pioneering and absolutely essential Solid Steel show, now celebrating its 25th anniversary. Originally started by Ninja Tune founders Coldcut, Solid Steel has played an instrumental role in the evolution of 'electronic music', from its earliest incarnation on Kiss FM, its time on the BBC and its current home online under the stewardship of DJ Food and DK.
As part of a year long series of celebrations original hosts Coldcut teamed up with The Orb, 21 years on from their original soundclash, and let it all hang out in the studio. Edited down to a more manageable 2 hours by DJ Food, the resulting mix is a glorious mish-mash of dub, electronics, spoken word, jazz and everything else under the sun, the perfect non answer to the question what is 'electronic music'.