Summer music is a cliché. Remember the CD's you made when you were 16 inscribed with "Summer!~." Whatever, we all did it. My point is, music in the summer takes on a whole new persona. We remember the songs we listened to over and over on our way to countless festivals, rather than the ones we heard cursing our way through the snow. There's something about being warm that makes all the vibes a little bit better.
Starting off with something for warm mornings is 'Cosmogony'  by Bjork remixed by El Guincho. A little out of left field. El Guincho toned down their usual tropical noise explosion for a more lingering track this time. Bjork also teamed up with Death Grips for the eight-part remix series, released by One Little Indian.
The thrill of sub-genres! Here we go again. This time it's trap that seems to be attracting the masses. Led by Flosstradamus, his remix of 'Original Don' spiraled a series of hip-hop reminiscent tracks that are continuing to grow. It's smooth, catchy, seductive, and goes well with sweat. What I'm saying is that you're not going to be able to escape this all summer.
Continuing on with trap is Brooklyn based Baauer. Yes, he's the one that did 'Harlem Shake' that you've heard 60 times by now. It samples a tiger, if you don't love it, there are other issues to be addressed in your life. No one is sick of it yet, including Dillon Francis who played the track at Movement Festival in Detroit on Memorial Day. Following 'Harlem Shake' is an equally awesome track 'Dumdum' that was featured in Rustie's essential mix last month. Baauer put together a solid mix for 'Live For The Funk' in March, which starts off a list of mixes that will entirely take over your ears this summer.
Sometimes I am lazy. So are you. No really, we all are. All we want is for good music to choose itself. Scrolling through hundreds of artists is frustrating. This is why I love good mixes. So do you, or you will after you realize the miniscule amount of effort it takes to get yourself to audio bliss with these.
If you're like me, you want it all. This goes for music as well. The best mix for me covers all the bases, and does it well. Toro Y Moi put together almost an hour of music for BTS Radio that goes from one side of the earth to the other. Flawlessly. I'm convinced that Chaz Bundick can do no wrong. It includes and contrasts tracks from Julio Bashmore and Danny Brown. Download and check out the full track listing here.
Everyone loves pie, and pi, and Py. The London based vocalist has an extremely distinct voice and sound. Instead of bursting into her musical career, she seems to have slid in through a cracked door. A few months ago she released a mixtape 'Tripping on Wisdom.' She manages to get into your head without forcing herself there. Her music is slightly eerie, her stretched vocals are sad and enticing at the same time. The mixtape is available for stream and download on Py's soundcloud and facebook.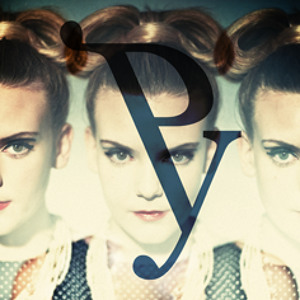 Another mix that has been on heavy rotation is the Lapalux podcast for XLR8R. He does an amazing job of balancing his own music with others that are obvious influences. His style is impossible to categorize, and this makes it all the more tantalizing. He's entered the murky world that has emerged recently with heavy bass, dark vocals, and a little bit of hip-hop for good measure. 'Dorees' by Dorine Muraile and Lapalux's own remix of 'Dance' by Astrid Williamson are standout tracks, but the entire mix ebbs and flows together seamlessly. Find the track listing and download it on XLR8R.
I just gave you 131 minutes and 67 seconds of fantastic music. All available for download. All soon to be your sounds of the summer. Begin your road trip now.