Fashionably late as ever, Dexterous Material returns for its first edition of 2014, clutching its head and mumbling something about never touching Austrian rum ever again. Yes January may be a month for quiet recovery and spiritual (and maybe even colonic) cleansing but in the high octane world of electronic dance music there's no let off. After all, deep V-Neck t-shirts and Class A drugs don't just sell themselves so here we have our first round up of the year's essentials.
First up with so many good new releases out there you'll need something to carry them all in, luckily the new EP from Marquis Hawkes on Dixon Avenue Basement Jams has got your back as it comes in its own stylish DABJ tote bag and not sure why but I'm a total sucker for tote bags, hundreds of the buggers lying about.
Anyway even if you don't share my love of hessian vinyl sacks you should be able to get down to the music etched into the grooves of the accompanying 4 track 12". Kicking off with 'Honey Kisses', that chucks a tonne of percussion on top of large chunks of Chicago's classic 'Street Player' to glorious effect, the EP quickly rattles through more percussive house, stripped back acid and even freestyle electro. Quality from start to finish.
Maxmillion Dunbar caused a bit of a stir in these parts last year with his excellent House of Woo album for RVNG, and now returns several syllables shorter as Max D on Will Bankhead's The Trilogy Tapes label. The Drizzling Glass EP gets a release this month on 12" and you can check out the Gamelan Orchestra via Neo-Tokyo soundscapes of 'Clavin & Hobbes' now.
A few years ago I was DJ'ing at one of Warp Records' Christmas parties and played Midnight Star's classic 'Midas Touch'. There were only about five people in the room at the time but one of them felt compelled to run up to the decks and make a vigorous throat slitting gesture at me.
Anyway what must be almost ten years later I get to feel vindicated in my tune selection as Warp alumni Jimmy Edgar and Jamie Lidell (and Machinedrum, aka Travis Stewart) team up to deliver a surprising faithful cover version of the song.
Now by rights 'Midas Touch' should be untouchable, a bonafide classic that deserves to be locked away inside an impregnable case safe from the hands of lumpen dubstep producers, still like Boards of Canada before them JETS deliver a version that maybe not as good as the original (what is?) but doesn't leave you scratching your head at its very existence. Pick it up now on vinyl from Berlin based Leisure System.
There was much rejoicing last year when we heard that veteran Scottish act Finitribe were reforming. Having evolved from their early 80s post-punk roots into something altogether weirder and electronic, the band are best remembered around these parts for their 92 album An Unexpteced Groovy Treat which spawned the essential Weatherall remix of the single '101', stop now listen to that and rejoice that such things exist.
Anyway they're back and first up we have a new set of remixes to get excited by including a standardly filthy remix from Optimo's JD Twitch and a rubbery acid number from long time associate Justin Robertson under his Deadstock 33's guise. Well worth checking out.
Whilst we wait for a new Walls album (and I believe the wait won't be long) we can sate ourselves with a new album from one half of aforementioned duo Alessio Natalizia. Released on the never disappointing Emotional Response label under the name Not Waving, it's a collection of old, hard to find and unreleased material that veers from discordant ambience and nostalgia drenched synth arpeggios to the occasional toe tapping number and is well worth adding to your ever growing collection.
Recently I've been attempting to tackily the Sisyphian task of sorting out my vinyl collection and whilst I'm laughably nowhere near even denting it I have had a chance to dig out some long forgotten (by me at any rate) tracks from the '90s that still sound incredibly fresh, a whole bag full of which came out on Russ Gabriel's Ferox label.
Tracks like Gabriel's own remix of Blue Arsed Fly's 'In The Bag' and Ian O'Brien's 'Mad Mike Disease' perfectly straddle the line between House and Techno, perfect for dancing in small, dark basement clubs too. Anyway fairly randomly as it turns out after a long hiatus Gabriel has just revived Ferox and the first 12" is out this week.
The first release comes from Gabriel under his Too Funk guise and thankfully doesn't stray far from the path the label laid out in the 90s, deep percussive sounds all the way. A seriously welcome return from a much under-acknowledged figure from the UK's scene.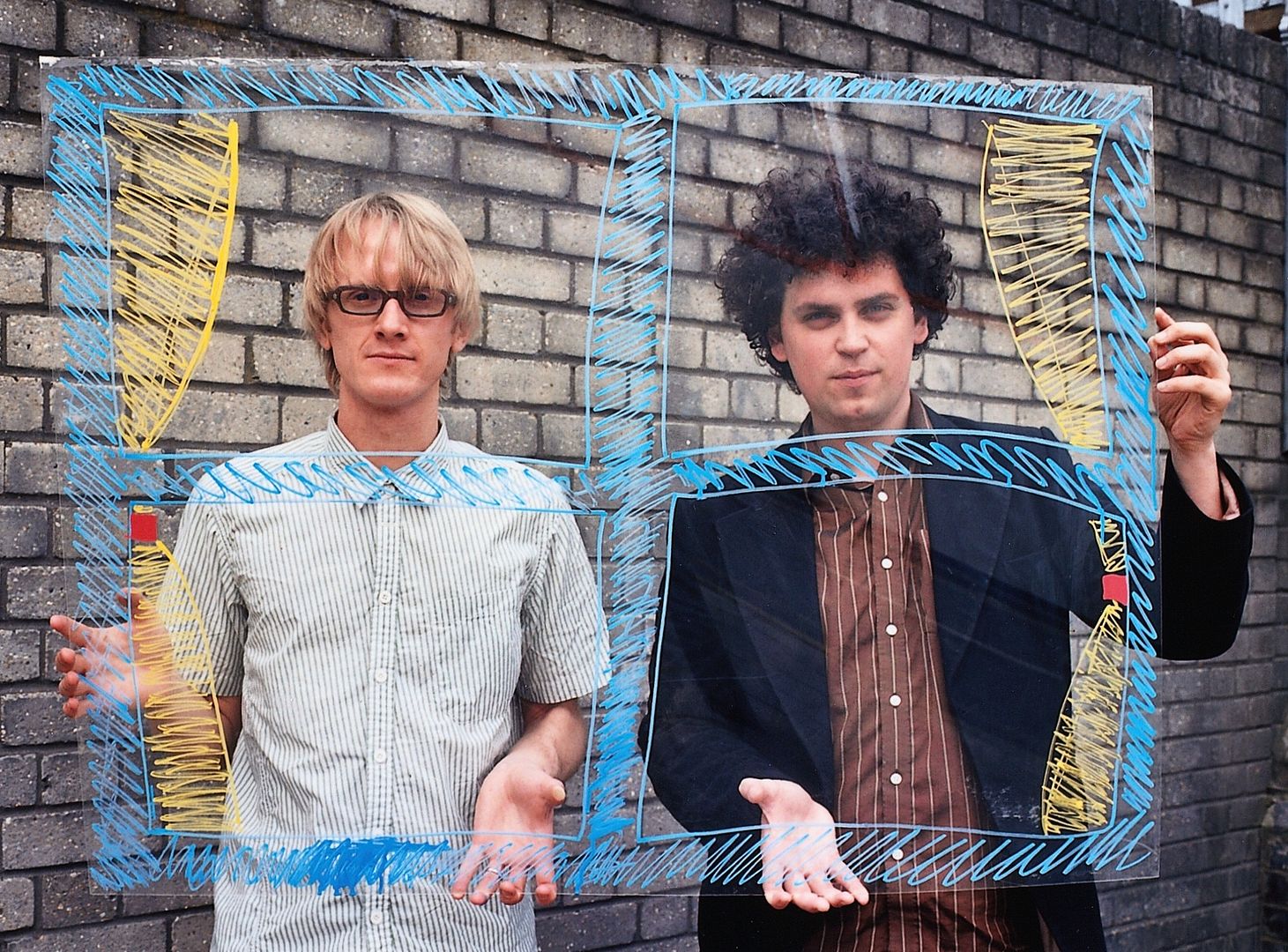 Unlike a lot of acts that blew up in the heady mid '00s blog-house days, Simian Mobile Disco continue to confound expectations not just by still existing but getting better and more interesting with each album. Now following on from last's years collaboration with Northern Irish duo Bicep, SMD are back with a new single 'Snake Bile Wine' that wants and asks to be nothing more than the kind of track that you can thoroughly lose yourself in about four in the morning at that stage when you're seeing faces in the smoke and lights of a club.
Whilst that might sound like we're damning it with faint praise its actually a rare skill to be able to produce tracks that don't jump up and down demanding attention like a Sunny D overdosed kid and instead gradually build up, pulling you in and locking you into the groove. It might not match some of the high's of 2012's Unpatterns but its unshowy nature will see it find a permanent home in many a DJs box.
Last seen in this column as curators of the excellent Music Sans Frontiers charity compilation (still on sale here) Posthuman kick off what looks set to be a busy 2014 with the Ganzfeld EP. Four tracks of timelessly moody techno and electronica that comes in a wallet friendly 'pay what you like' format. It seems strange to say this about an act who have been going for over a decade and released countless albums but as definitely ones to watch this year.
Keeping things nice and moody is the new EP from French producer Maelstrom released on The Hacker & Gesaffelstein's ZONE Records. The labels been setting the standard the past couple of years for industrial tinged electronic music that owes as much to John Carpenter's horror soundtracks as it does to the likes of Dopplereffekt or Cybotron and the Discord EP maintains that cold streak with three tracks of rumbling apocalyptic acid and Drexcyan electro-funk.
Finally just to show we did actually outgrow our teenage Goth phase and in an effort to lighten the mood somewhat here's a wonderful track from Dutch producer Young Marco. Released last year on ESP Institute it somehow totally missed me by on its first pass, still a random Soundcloud trawl threw it up this week and its been on heavy repeat ever since.
Effortlessly light, my number one priority this summer is now to make sure that at some point this plays in the background as I dance under the stars on some hot Mediterranean night, just magic.