Record Store Day is always one of the best days of the year, and 2014's is shaping up quite nicely. On 19th April, Dinosaur Jr.'s first four singles on SST and Homestead will be getting the vinyl treatment through Numero Group. The fifth 7" contains a cover of the Byrds' 'I'll Feel A Whole Lot Better', which you can stream below. The cover is from a 1989 Byrds tribute album.
In addition to getting some awesome records for your collection, you'll also get artwork from their long time collaborator Maura Jasper in addition to an essay from her describing her creative process and relationship with J. Mascis. It also includes a book of unused work from the 80's and 90's. All of the artwork is beautiful, and you can take a look at it after the tracklisting and song stream.
Visitors
"Repulsion" b/w "Bulbs of Passion"
"Little Fury Things" b/w "In A Jar"
"Freak Scene" b/w "Keep The Glove"
"Just Like Heaven" b/w "Thrown Down" and "Chunks"
"Show Me The Way" b/w "I'll Feel A Whole Lot Better"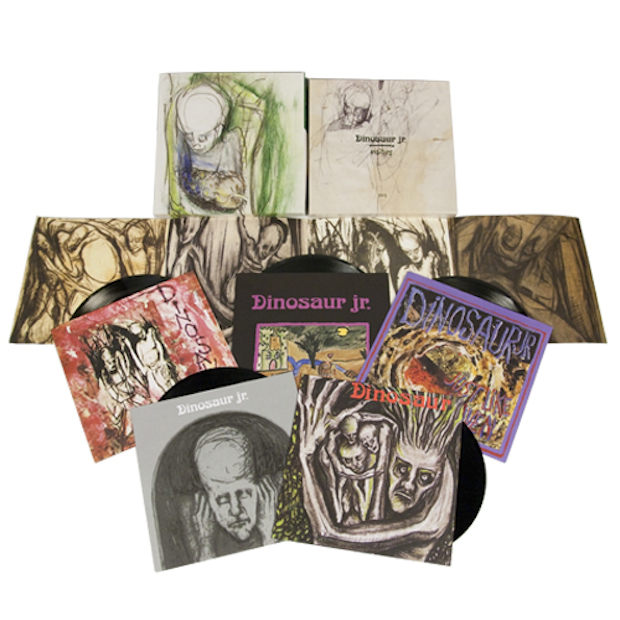 Wanna hear a continuous stream of music on the site? Check out 405 Radio.