Getting something for free is always nice. Free samples of Leerdammer in Asda? Awesome. Free pint left on the bar by some generous/haphazard soul? Even better. Chance The Rapper's Acid Rap mixtape? Probably the best free thing you'll ever get your grubby little mits around. Alongside pretty much the entire Internet, we at The 405 were incredibly impressed with the 20-year-old Chicago rapper's second release, with Michael Russam noting: "he has the confidence to let a small handful of words do all the rhythmic and melodic work, as in the first few seconds of 'Pusha Man', in which he playfully lets the track teeter on the edge of collapse before allowing his hyperactive tongue and the track's exquisite, glittering keys bring everything together in an instant." It's true on 'Pusha Man', but also apt for the whole release.
Another fine element on the mixtape that grabbed our attention is Chance's vocals: "It's also tempting to point out Chance's good singing voice; you could say that he employs it frequently throughout Acid Rap, but it would perhaps be more accurate to say that what he mostly does on the tape is a halfway point between freewheeling spitting and a cigarette cracked croon. It's a singular style... and one that's fitting on an album that is musically so lush and varied."
He's got dark lyrics, recalling a close friend's murder and the causalities of gun crime. It's an anthology of grief, and a bittersweet ode to his home city. Despite the more intimate, brooding moments, there's still a vibrant element of fun as he fuses soul, funk, jazz, hip-hop, R&B and electronic together. He may have a poignant message, but he's still able to enjoy himself; it's very easy to love Acid Rap.
Chance's rise has drawn comparisons to Kendrick Lamar and A$AP Rocky - both started as relative unknowns before being catapulted headlong into superstardom. Chance seems to be gunning for the same destination. Perhaps the most vital strand of Acid Rap, other than his flawless flow and vocal mastery, is the production. Integrating acid jazz flourishes and brass sections into the smooth concoction are a myriad of knob twiddlers. A veritable rogue's gallery of produceral talent in Chi-town. Chance may have the face and the voice of greatness, but his small army of producers are the ones keeping the machine oiled, the strings pulled and the mixtape spewing perfection.
You can listen to the mixtape by heading here. Our review of said mixtape can be found here.

The producer who's had most input on the record is Nate Fox. Chance was so impressed with his beats that he was made executive producer early on (via Complex): "I was in Chicago and we ended up getting into the studio. I brought a bunch of beats and shit and he heard a couple. I went back to Cleveland and he called me like three weeks later and was like, 'Bro, you gotta do the whole tape.'"
Currently day-jobbing as a construction worker in Pennsylvania, the man behind almost a third of the mixtape is saving up to move to LA and make a name for himself. He's also worked with Lorine Chia and a bunch of other Cleveland-based artists, helping bring his unique soulful samples and luscious grooves to a wider audience... though due to Acid Rap's success, he probably won't have a tough time.
Head here to find out more about this producer.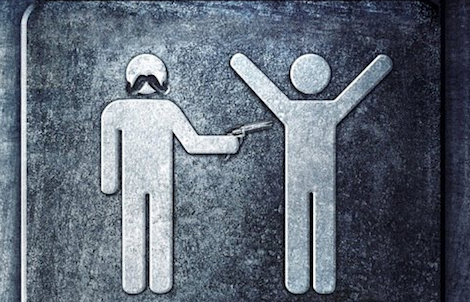 Macabre-ly monikered duo Blended Babies - who have worked with Asher Roth, Freddie Gibbs and Dan Auerbach of The Black Keys - worked on the Ab-Soul featuring 'Smoke Again'. Signed with Sony/Boardwalk, the pair have already released many naked beats into the ether, ready to be licensed to whomever wants them; it appears that they're going freelance to produce pop icons - Boardwalk are the writing/producing team behind some of Beyoncé and Rihanna's biggest hits.
The brassy synth stabs on 'Smoke Again' that are so reminiscent of early Kanye are hints of the poppy sheen they peddle.
Head here to find out more about this production duo.

Rapper and producer brandUn DeShay, once a member of Odd Future, is the 23-year-old maestro who's busied himself with Kendrick Lamar, Mac Miller and Danny Brown. He's currently in the midst of hawking beats around to potential clients. If his work on 'NaNa', featuring Action Bronson, is anything to go by, he seems to owe a lot to his old collective (though he admits to being inspired by Pharrell). It's all psych-synths and lolloping 90s funk-hop bass, with erratic yowls and background chatter.
Head here to find out more about this producer.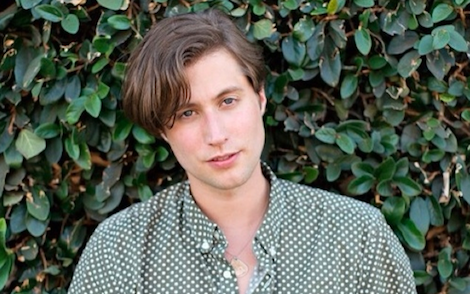 Ludwig Görransen, who produces 'Interlude: That's Love', is a curveball. The Swedish TV composer - who's worked on Community and New Girl - doesn't seem like the first choice to produce anything hip-hop related; his free EP (DL here), under his Ludovin disguise, sounds like Danish indie-pop outfit Mew. It's really quite brilliant, dappled with folktronica refrains and melodic, heartfelt vocals - it's delicate, summery and pastoral, almost a complete antithesis to Acid Rap.
It would appear that Görransen is a master of many fields.
Head here to find out more about this producer.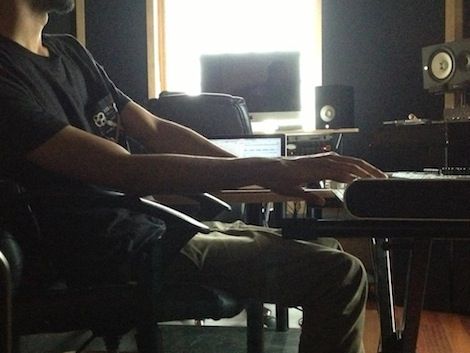 Grammy Award-winning Cam (of J.U.S.T.I.C.E. League, who have worked with Jay-Z, Lil Wayne and Rick Ross) works his magic on the opening and closing tracks (as well as 'Cocoa Butter Kisses'). The Vegas-born/Chicago-based producer injects sprawling piano motifs and triumphant brass into the fray, as well as solid drumline beats. His style recalls the 'Empire State Of Mind' type of instrumentation.
He's a major name, using his experience as a hip-pop producer to guide the mixtape to a satisfying conclusion. A brief scout of his Facebook page brings up some vital information: firstly, he's a gamer (he's a fan of Kingdom Hearts and Fallout), secondly, he's a Disney fan, and lastly, he reads Ayn Rand. Possibly, anyway. These are just random titbits gleaned from the ever-reliable Facebook.
Head here to find out more about this producer.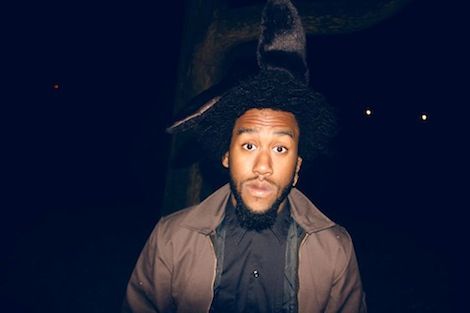 Peter Cottontale assists the aforementioned Cam on both 'Good Ass Intro' and 'Cocoa Butter Kisses'. One could assume they're pals. He's primarily a jazz/rock/blues producer with a penchant for bunny ears, but the 21-year-old isn't afraid to venture outside of his comfort zone, earning him respect around Chicago and spots on 'Ones To Watch' lists.
He's a member of funk-rock act Mathien - on keys duties - and also makes time to play at local churches in the morning. His proficiency on the ivories is felt in the tracks he works on as there's plenty of massive chords and twinkling riffs, bringing a slight gospel feel to the tracks.
Head here to find out more about this producer.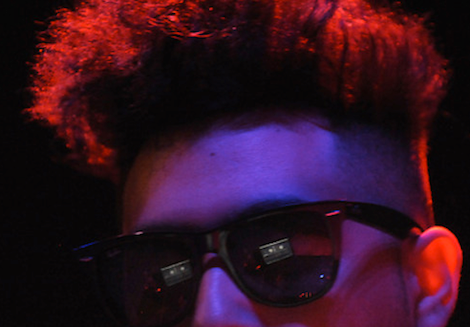 Stefan Ponce, who also helped co-produce 'Good Ass Intro', works as a remix merchant, producer and DJ. Alongside Cottontale, he's quickly rising through into the upper echelons in Chicago's scenes. He's been making beats for over a decade, and revels in the human aspect of collaborations - actually meeting and creating music rather than winging out plastic clips over social networks.
He and Cottontale have worked with Chance before, on his first mixtape #10Day, and they, along with some other members of Chicago's hip-hop scene, are very close-knit, often working together and helping each other out. There's a pretty good interview here with the pair.
Head here to find out more about this producer.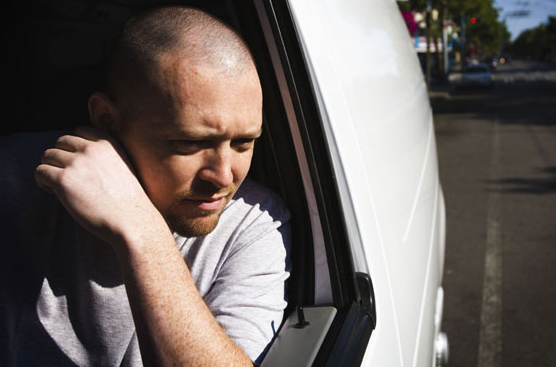 Seattleite Jacob Dutton, aka Jake One, is a fairly big deal. He's worked with countless big names, like Drake, fun., 50 Cent and Dr. Dre, in the twenty years he's been active, and released three records too. As one of hip-hops most prolific producers, he lends a lot of experience to Chance's lauded effort.
While the mixtape may be comprised mostly of young blood and is born from a regional scene, some of the more established producers ensure it's got a wider appeal and a firm base. He works under Rhymesayers Entertainment (the same as MF Doom, Aesop Rock and Mac Lethal), where he's honed a signature style of intense percussion and screwed samples. Producing 'Acid Rain', he utilises that talent, using spacey guitar samples and hollow beats to summon a bleak atmosphere that's far removed from most of the mixtape.
Head here to find out more about this producer.

One half of RETRO SU$H!, Ceej is part of the Two9 collective in Atlanta. He's part-producer, part-rapper, and he (alongside musical partner Jace) is gaining popularity as a combiner of old-school hip-hop and the current 'new wave' of rap. Producing 'Pusha Man', which actually features executive producer Nate Fox, he combines '90s melodies and crisp modern beats.
Soul, funk and R&B are blended into a smoothie of epic proportions. Ceej brings a distinct Southern feel to the proceedings, adding a fresh facet to the focally Chicagoan rap timbre.
Head here to find out more about this producer.

DJ O-ZoNe is (who'd have guessed it) and DJ, 'creative consultant' and producer. He's worked with Mobb Deep, DJ Khaled and GLC, and has ties to Stefan Ponce, probably through the same Chicago scene many of the producers hark from. His PR spiel dictates that he's "known for giving the mixtape game in Chicago the creativity and freshness that it has lacked over the years."
Whether that's wholly true or not, he definitely makes a mark on Acid Rap, lending his hands'n'ears to 'Everybody's Something'. The icy crunch of kick drum and torn-up samples are indeed fresh. It's a clean sound he brings to the track, providing Chance with a rock-solid foundation on which to unleash his golden words.
Head here to find out more about this producer.

Chance The Rapper is going to blow up. Not literally, that'd be tragic, but we're going to be seeing a helluva lot more of him and his Chicago vanguard in the future. He's collaborated with a lot of local talent for his breakthrough release, and that success is sure to rub off - as Chance gathers steam, as will the producers who helped provide the launchpad. After all, they deserve a hefty chunk of the credit.