At this juncture in hip-hop – or probably more accurately, humanity – we need to somehow decipher, metal-detect and/or hire a team of Oxbridge-educated ologists to discover the answer to one of mankind's most worrisome conundrums, name: can TDE do any wrong?
The short answer is seemingly 'no'. The long answer is 'no-t at all'. Kendrick Lamar, Jay Rock, Ab-Soul, newcomers Isaiah Rashad and SZA are all top dogs, that's for sure; they ooze talent, sweating more skill than other combatants have in their entire body. However, it's Quincy Matthew Hanley – who frequently dons his Schoolboy Q mask to obliterate stuntin', frontin' lame-ducks – that's the current King of TDE. Didju know that Oxymoron, his major label debut got to the Billboard 200's zenith? Probably. Is anyone surprised? Hell no.
There's stellar gust spots stuffed in there like the duck in a turducken – Tyler, The Creator, Kurupt, 2 Chainz, Raekwon, and of course labelmates Kendrick and SZA all feature (amongst others). Though it's a record dominated by Q's indomitable personality, his fractured psyche, frank familial discussions and honest views on narcotics, it's not a downer like Tyler's WOLF. It's a perpetually intriguing, thematically fresh record; the bolshy chest-pump braggadocio is counterbalanced by humanity, anxiety and, like Danny Brown's Old, a bent on deeply personal introspection. There's hedonistic, bombastic glee too; Q's not Little Pain or any other sadcore crony, he's got fiery embers inside, ready to ignite without warning. He can flick from pent-up desperate anger to giddy party-animal wit quicker than you can process it. It's a masterclass in contemporary hip-hop, and proves TDE is more than a one-trick pony. Kendrick's not the only superstar there.
Our very own James Fyfe had some gushingly complimentary words to say about it: " Oxymoron marks Schoolboy Q's arrival as a major label artist well. It's an event; a body of work that does exactly what a major label debut record should do - provide new listeners with a sound to invest in. From beginning to end, this is an impressive record that acts as a perfect introduction to a mainstream audience - it supports the sheer hype that has surrounded him for so long... Indeed, Schoolboy Q has, in this record, reaffirmed his status as artist creating sonically interesting music that looks beyond conventional musicality. Make no mistake, Oxymoron is rather brilliant, and provides a perfect foundation to build upon in later releases. An exciting release from an exciting artist."
Without a certain few individuals though, Oxymoron may have fallen considerably flatter. True, Q's the headline act here, but the producers, desk-jockeying behind the scenes, are owed a sincere round of applause. Here's our analysis of the minds (other than the immediate voices) that helped create what's probably 2014's most exciting rap record.
And yes, we know Kendrick and Kanye have records out later this year.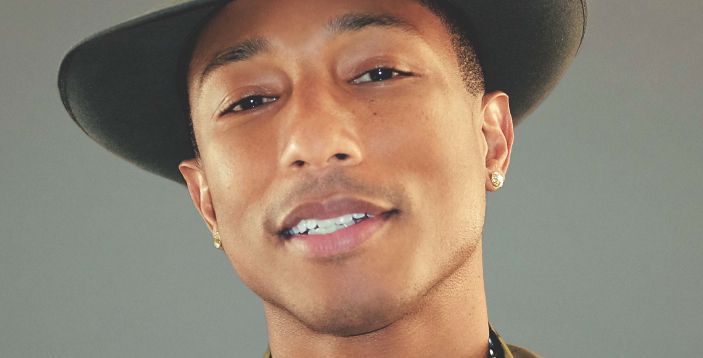 Let's get the big names/guns/dogs out of the way first – everybody should know Pharrell. 2013 was definitively his year – from 'Get Lucky', to Azealia Banks, to 'Blurred Lines'; he was everywhere. 2014's no different yet – his latest solo record is a refreshing pop smorgasbord (we gave it an 8/10), he got a blimmin' Oscar nod, and that hat became deified. Somehow, somewhere, he found some time to twiddle knobs on 'Los Awesome'. It's a heady, wasp-swarm club-hop cut with buzzsaw synths and the kind of half-yelp/half-drawl slurfest Danny Brown became famous for. It's got a lot of energy, which is an antithesis to Pharrell's own laidback antics; even 'Get Lucky' was smothered in chill-paste. This is anxious bad-trip hysterical panic-cum-ecstasy.
The OFWGKTA head honcho's been lurking out of the spotlight – for the most part – since WOLF, but he's leered out a few times for projects like Hodgy Beats +Left Brain + Domo Genesis' MellowHigh project and Earl Sweatshirt-flavoured things. He's also ventured out for Q's track 'The Purge', on which he also features. There's screaming sirens and the standard Odd Future stripped-back basic beats and vocals set-up. It's unnerving and unrelenting, and arguably the darkest moment on a fairly dark record; Tyler's influence is clearly felt, and he's muscled pretty deep into the track. It's great though: equal measures skeevy and delinquent, with a dose of crack-den abandon.
Alongside Dave Free, these three producers/wizards are Digi+Phonics, the in-house producing team at TDE, catering to the roster's needs and fleshing out the flows from everyone there. Perhaps most notably, they're the team behind 'Bitch Don't Kill My Vibe'; Q can therefore rest assured that the majority of the production on his Interscope debut is in very capable hands. They're either the main or additional producers of over a third of the album, so it's pretty essential that they're up to scratch – fortunately, though it's unlikely anyone's shocked, they sustain the calibre offered on prior endeavours. A standout of the record is 'Prescription/Oxymoron', a jittery, whirring, blurred tour de force. Mixing smooth classic hip-hop synths, orchestral strings, eerie children and coke-comedown beats, it's a pleasurable amalgam of emotion and delirium.
A frequent collaborator of Mike Will Made It, Marz is a vital cog in EarDrummers. Working regularly with 2 Chainz – which probably explains his part, albeit a minor part, in 'What They Want' an A$AP/trap cut with diamond twinkle stabs and powerful beats. Another reason might be due to the heavy involvement of...
The main player in EarDrummers, MWMI has plenty of high-profile producing credits under his name, including Miley Cyrus, Ciara and Rihanna. Outside of his pop career, he's fond of twiddling knobs for Southern hip-hoppers, infusing their efforts with trap gloss. Outside of Pharrell, he's arguably the grandest talent on the LP, and due to his pop proficiency, combined with regional rap mastery, he's an obvious choice to highlight Q's inherent brilliance.
He's also got a debut album out on EarDrummers/Interscope this year, following on his mixtape series; look out for Est. in 1989 Pt. 3 (The Album). Ooh.
Utilising samples from the track 'Las Vegas Tango' by Gary Burton, LordQuest cultivates a smoother, silkier timbre than much of the album. Instead of abrasive, sketchy rapscapes, he's gunning for a lethargic, narcotised tone. It's a dazzling display of juxtaposition; it provides tonal respite from some of the more aggressive sounds on the record.
As well as being an avid beatsmith, LordQuest also toys with a solo career (with a view to usurp Kanye West from his throne, by the sounds of things).
As their Twitter profile proudly states, this "Grammy nominated/platinum-selling" production duo are the masterminds behind Schoolboy Q's dancefloor-baitin' 'Collard Greens'. It's all icicle thrusts and psych-rap synth spirals; faded beat-crunches and miraculous harmonies conjure trap fantasies amongst Q's spectacular flow and Kendrick's signature honk. THC's sticky, gloopy production ensures that 'Collard Greens' is a standout cut on the record.
In recent years they've polished a fruitful working relationship with TDE, with THC working with Kendrick on his lauded 2012 effort, good kid, m.A.A.d city. The L.A. Pair, in recent years, are being heralded (by Complex and others) as one of the hottest production teams of a generation, cementing themselves as neo-West Coast soundniks.
Steve Thornton – AKA Swiff D – has made a name for himself as a producer of pop gold; Justin Bieber, 50 Cent and Chris Brown are all those touched by Swiff's produceral appendage, and rappers he's collaborated with include 2 Chainz, Snoop Dogg and Busta Rhymes. That's quite a collection of names to laud over peers.
He, alongside BJ The Chicago Kid, work with Q on 'Studio'. It's got a beefy R&B bent, with pitchshifted vox sample in the background, and juddering rickety-beats in the foreground. It's another example of Q going Top 40 and simply bossing it. The R&B element adds a soulful streak too, which is a nice stylistic alteration, and proves that he's adept at flitting between genres. (Though not necessarily subtle: "Imma put this dick all up inside of you.")
Los Angeles DJ and producer DJ Dahi built a name for himself controlling the puppet strings on Drake's 'Worst Behaviour' and Kendrick Lamar's 'Money Trees', where he yoinked a snippet of 'Silver Soul' from Beach House. Already, he's impressed a wide spray of people (including Complex, who named him in the Top 10 producers of 2013) for his boundary-smooshing samples and inventive production techniques. He's working a lot with up-and-comers too, like Vic Mensa ('YSNP'), Freddie Gibbs ('Stay Down') and SZA (multiple things), merging his innate knack for sonic filigree with their unique voices.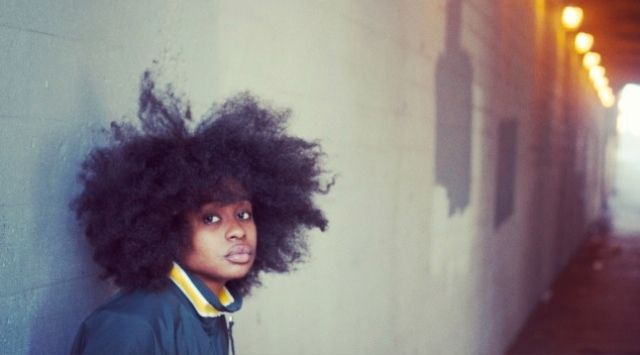 Co-producer of 'Collard Greens', 21-year-old singer-songwriter Gwen Bunn, alumni of Berklee (that there is pretty effing impressive), isn't just a BTS warlock. She's also an accomplished musician by herself, dabbling in pop, acoustic, R&B, jazz, hip-hop and soul sounds on her upcoming LP, Melody Dungeon. Harking from Georgia, she infuses 'Collard Greens' with a Southern dash, complimenting THC's input fantastically.
Dipping his mits into 'His & Her Fiend', featuring the skyrocketing SZA, Rocket utilises some original elements. His soulful robo-baritone harmonies (James Blake, anyone?), chainlink beats and lounge-jazz keys imply a grander scope for hip-hop, rather than just lazing around in crunchy boom-bap rhythms and the genre's conventions. We can glean from his Twitter profile that he enjoys a bit o' Outkast and there's a soft spot in his heart for TDE, but his SEO-unfriendly moniker makes it difficult to search for any information, so this is about all we got.
Another production twosome, Nez & Rio, are featured heavily on Oxymoron, most blatantly on the Chromatics-sampling 'Man Of The Year'. Sounding like Q's hired Crystal Castles to be his backing band, it's an electro-rap banger with swooning synth pads and skittering tick-tock percussion. It stands out as an effort that, while totally discotheque-poised, pushes the frontier of hip-hop. It's another example of Q's passion and desire for shaking up the rap continuum; rather than sitting pretty in comfort zones, he's colouring outside the lines. To ensure this, he works with experimenteurs like Nez & Rio.
Renowned producer extraordinaire The Alchemist, famed for his work with Shady Records, GTA OSTs and countless other projects, works his magic on 'Break The Bank', a piano-led gangsta-rap effort. Brimming with bravado and stuffed with swagger, it's devilishly malevolent; it's also incredibly honest, with Q weaving tales of his time as a crack, weed and Oxycontin dealer. The Alchemist is a veteran hip-hop producer with oodles of experience, which he adds into one of Q's more personal efforts with panache and flair. He's legend of the genre.
It's hard to deny that there's a wealth of talent available on Oxymoron. From the top to the bottom, there's always someone with inimitable skills, be they main artist, featured guest or producer, helping Q break the confines of his chosen genre. When he does conform, the producers aid him in sounding solidly fresh, but when he more often than not delves into new ground, the producers hand-in-hand with Schoolboy Q, break ground like earthquakes.