Heck hells, who knew! After seeing Arcade Fire's second video last week, I thought a little DIY project would be valuable for me. It turns out that origami'ing a human face-masque made out of 30 shards of scrapbook mirrors - really only makes you look like a drunk, homeless Tin-man. All hunched and begging for a subject to reflect off of, I envisioned myself hobbling toward a stranger saying... "Please sir, I don't want food, just turn your chip packet inside out for meee". You see, ever since the 9th of the 9th I couldn't stop word-spewing "reflector, just a reflector of a reflector in a reflector". Turns out, I'm better off reflecting alone, in a shed, cradling my super-glue. Like a junkie, I still look into a spoon/kettle/phone screen to feel 'whole'.
And that 'woosh-woosh' sound you keep hearing online, is also the beginning of Arcade Fire's riddle being shifted back into its proper place. Uniformed with a candlestick, an old wooden shoe and a deck of cards, I leapt forth to uncover the truth; We now know there is going to be a double album. We now know that Haitian veve chalk drawings may come off as 'offensive graffiti' if not actually drawn in the dirt, of Haiti.
We also now know I've never wanted a large head put on my own head, so damn badly as I do now (look away, let me be). Also, quite shockingly, we were all lucky enough to read the official statement from Bowie, in Space, telling us that (hold onto your grannies baked goods) HE WAS RESPONSIBLE FOR THE BACKING VOCALS. I know - I snotted out the shock too. In next week's segment, we can look forward to a number of blogs getting numerology experts to de-mystify Arcade Fire's use of the number 9.
During my slither through the web this week, a specific Google-ad kept appearing at the bottom of the all the pages. There it sat, all smug and cushy in Times-New-Roman. It read; 'Accurate and Reliable Leak Detection Services In Cape Town'. I suppose you can recklessly pin this down to coincidence or accuse me of googling 'ANAL', but I was actually reading up on the hype about this Drake fella. It all makes sense now, because if you're ever wondering where the leak actually happened - it was from his eyes.
The gist is that Drake made an album about Drake and of course if you love Drake then you will actually like Drake's album.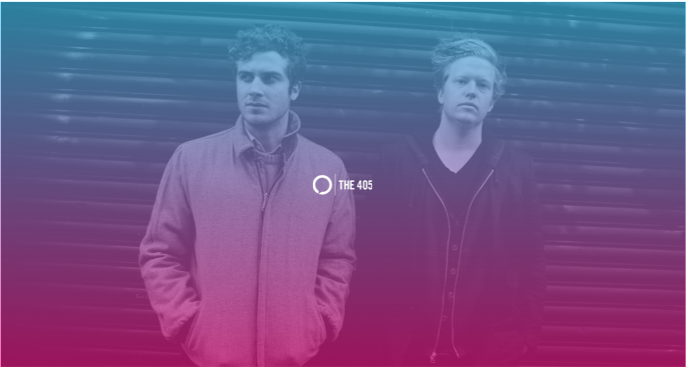 Amidst the hoggleydee-piggledee of these rappers pointing their big sponge foam fingers at everyone, it's all just really as dry as your Grandfathers heels isn't it? What's hella juicy is that it felt as though I was being pelted with gummie sweets and candy after listening to Grizzly Bea's new track 'Will Calls' off of their B-Side album. Amidst these inappropriate naked children riding really dangerous construction equipment so frivolously - this was a breath of fresh air. Shields Expanded is the reissue from the band and will feature Liars, Lindstrøm and Nicolas Jaar. Speaking of which, I hope you devoured his other project, Darkside, and the track 'Paper Trails' this week. Imagine, a video of Drake and Bowie riding a Grizzly Bear that's being hoisted from the roof of a chapel, singing about the 9 levels of personal reflection? I digress.
I then read a wonderful article about self-titled 'Mopey Music Fans' needing some soul-lifting up-beat music suggestions. People who generally like melancholy, beardy-indie-rock music clearly still want a track to stretch their computer-legs to. Makoto, 'the Japanese jazz-infuser to techno-electro beats-er and his track Primitive' fit right in. As though the blood that runs through my veins, is now suddenly 50% soy sauce, I've already started dusting off my djembe's and feel the fusion of African-Asian tweaking my ears. I'm also typing this naked. Inspired!
In other-wordly news, I, with one beady eye, looked through the peephole of my past after hearing the news that Hiroshi Yamuichi passed on at the ripe age of (the exact year I was born) - 85. Fate would have it that I used to elbow my way to the Nintendo like the best of them! One hand clawed around the remote whilst my blue Sega suffocated under my little pale-skinned jew-arm. If you're an 80s kinder egg, you have him to thank for your ridiculous feet-stomping tantrums and... oh look! Jimmy in your Grade 2 class is bragging about getting to the next level (I digress and reflect on Jimmy).
..and then rejoice! After realizing scientists hadn't uncovered a malignant strain of a new type of STD, I found out GTA V actually stood for Grand Theft Auto Five. Munificent praise must be pushed toward the soundtrack supervisor Ivan Paylovich who brought the totality of songs to 240. I'll throw some points to them for the brand's foresight, clever extension and intertwining of popular culture. Meanwhile, Amazon stroked their chubby bellies with the spittle of musicians' angry-hate-words, for shipping the game out early. I was still unwittingly content, listening to Twin Shadow's track 'Old Love/New Love' (listen below).
To slap the week closed, Stereogum gonn-an-dunsit again with their on-point list of 2013's best new bands. Barring a few whose names I've already carved so lovingly into my wooden dining room table (so 80s), the doors for discussion are still flapping open. Shall we pick the gum off underneath, or let the list be? SO MUCH INTERNET TO DO!
Yours, ripe in season.
You can find Lior on Twitter: @LiorPhillips