They say you are what you eat, in which case it's a good idea to know what you're eating. Sometimes it isn't that easy to know, but if you're eating at Harney Sushi in San Diego, you'll be given something extra with your food.
According to their chef Robert Ruiz, "It's proven in the food world in general that when your customers know about the products you're giving them, they will pay more for them and come back more often."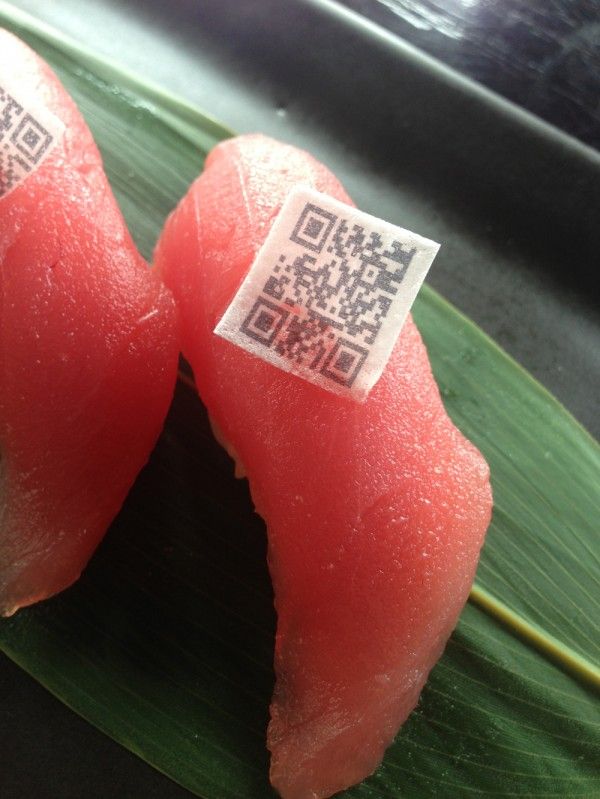 This idea inspired Ruiz to label the sushi he serves with QR-codes - edible QR-codes. This is the future you guys. The codes are printed onto rice wafer with water-based ink, the same used on birthday cakes, and are served as a garnish with the sushi.
Assuming you don't eat the code before you get a chance to scan it, you can then find out the origins of that tasty sushi you're about to sample - for Harney Sushi, that would be sustainable seafood.
Who else has a massive craving for sushi now? [via Design Taxi]