Good afternoon fine people of 405 Land! 'Editors Notes' is back! Expect one every weekend, starting from now! This week I'll be taking over to give you a brief insight into what's going on in the world of The 405 and to muse over the week that's just passed. I think last week's releases were pretty weak if I'm being honest.
The White Stripes
record was rightfully given a high mark. I don't care what anyone say's about them, they're bloody good live (mostly). I have high hopes for next week though as lots of great albums are coming out and the single by
Duke Raoul
, which is beautiful. We announced loads of events last week (and before). We'll be celebrating our second birthday on the 28th of April (
here
), showing The Mask Of Zorro at our film night next week @ Puregroove (
here
), a gig at Brixton Windmill (
here
) and a club night. We're very excited about all of them, especially our birthday. Expect a lot of cake and drinking! We'll be releasing more info on the club night next week, so look out for that! Three members of The 405 will be at the
Why?
gig in Brighton tomorrow so make sure you come to that. Or we'll see you at The Youthmovies show next Friday! I've put together a very mini playlist on Spotify for you to download. Just click on the image below to have a listen. It's made up of some of the records we reviewed last week.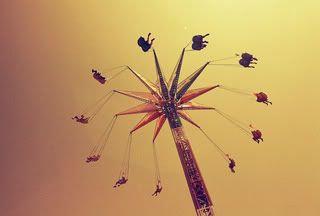 If you have any questions for us, just send them our way! //Oliver//