It's been a week already? Woah. Read on to see what has been on our minds in the last 168 hours, music and culture wise that is. You probably don't want to know what
actually
has been on our minds. It wouldn't be pretty.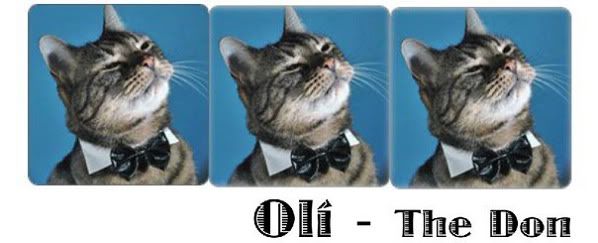 This week I've mostly been listening to Team Me in preparation for their appearance at Surf Wax tomorrow (here). The sun has also put me in a party mood so I've been listening to the latest record by The Go! Team, The Ruby Suns record from last year and the Avi Buffalo one too. When it gets cold in the evening I stick on the new Timbre Timbre record (It's excellent). Thanks to Star Slinger I've been listening to a fair bit of J Dilla over the weekend. So all in all, my week has been dominated by good music. Horrah!

If you like Lost, then you're in luck. An artists' group has recently formed, who call themselves the Dharma Collective, and they've got a show coming up at Goldsmiths that's not to be missed! Link: Facebook Event

Danny has joined a cult. Well, he's not called Danny anymore technically. He'll only respond to the name 'Geoffrey Enlightenment'.

This week I've loved Fair Ohs' Maida Vale sessions. Seriously, buy their shit and you'll be listening to them all through the summer. To quote them, they're "like Paul Simon, but y'know, punk". They're also on our ones to watch album, so if you haven't already, download it and have a listen.

This past week I have been mostly listening to bands beginning with the letter H, a completely arbitrarily accident. As mentioned last week, I've been reviewing the new self-titled Holy Ghost! which is ridiculously fun and catchy; Hudson Mohawke who I still can't quite decide if I love or not - but check out their remix of Jaime Woon here. A revelation has been How to Dress Well, the project from the mind of Tom Krell, their album Love Remains being a glorious lo-fi dream. I've also been going all 80's with the inclusion of fellow H's Human League and Heaven 17.

This week I've most been listening to the first Los Campesinos! album Hold On Now Youngster, which until recent, for some completely incomprehensible reason, I never heard. I guess this makes me a pretty terrible Los Campesinos! fan, actually, I think this just generally makes me a terrible terrible person.

This week I've mostly been surprising myself at how surprised I was to enjoy the new Strokes album as much as I did. I've also been marvelling over Parts & Labor, I keep forgetting just how good that band is, Its mostly been a week of illness, housework, self-hate and sleeping pills so I don't really have much to report. Meanwhile, The Rural Alberta Advantage have made this great video, I think most blokes will empathise…

Let us know what you have been enjoying over the past week or so by commenting below ay?