Dorset based festival End of the Road is a highlight within the calendar for all 'in the know'. Consistently posting a line-up filled with top quality talent from a fairly wide range of genres, there should be something for everyone here unless you only like loud guitars or dance music. The festival also has a comedy tent which boasts a number of top names should you fancy a break from live music. The following article will try to outline just a few of the highlights from the festival both among the well known names and the smaller artists you might have otherwise missed.
End Of The Road Festival takes place at the Larmer Tree Gardens, North Dorset August 31st - 2nd September. For more information/tickets, head to endoftheroadfestival.com.
Grizzly Bear
For most people Grizzly Bear should need no recommending, but they are worth mentioning anyway. While the band are a phenomenal force on record, releasing the classic Veckatimist in 2009 and due to follow up the success later this year with Shields, the group are a formidable live act. With each member appearing in a line on the stage an blasting the audience with their powerful voices. Their progression from the more delicate days of Yellow House to a much louder, full sound also means that the group will be at home on the main stage. A Grizzly bear live set is an emotional experience and even if you aren't a fan of their recorded output their sheer musicianship and effort make them a must see band.
Beach House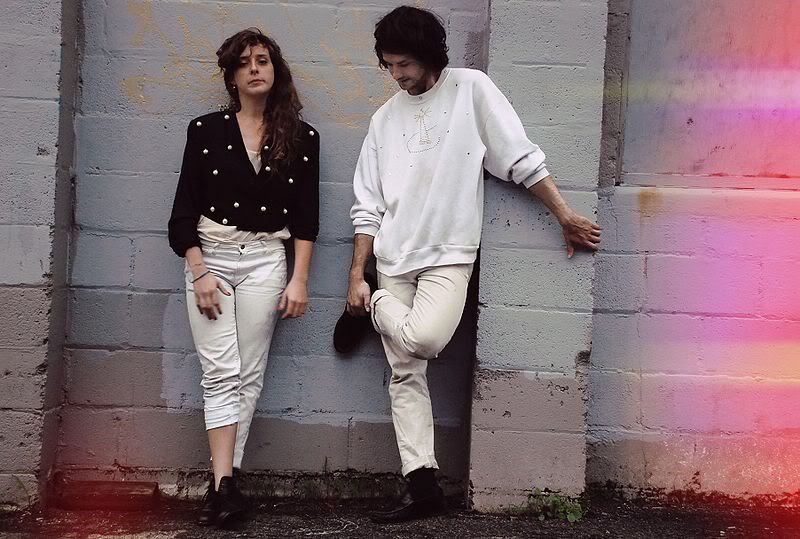 Beach House have had a wonderful year so far. With the release of Bloom generating hype on a industrial scale it's occasionally easy to forget that's there's a genuinely good band behind all of this. Bloom improves on the excellent Teen Dream in many ways and many will be excited to see how well it translates into a live setting. Beach House are generally a very strong band in concert with their huge sound filling out any space and enveloping their enraptured listeners in synths and husky soprano. To be honest if you're still with us after recommending Grizzly Bear than you will not need to be told to go see Beach House. If you've been living under a rock for the past 5 years then hopefully you will have finally got the message.
The Antlers
Another straight-bat pick here but, it's worth mentioning that not only are the Antlers still working off the back of last years excellent Burst Apart but have also just released a very different, and well done EP called Undersea. If you never quite got on with their emotionally deep sound before then now might be a good time to give them another look. They have evolved and shifted their sound into new, but familiar, territory that keeps the group fresh and interesting. The Antlers are a wonderfully expressive and powerful live act who have brought the beginnings of tears to my eyes with their live prowess. A must see.
Perfume Genius
Perfume Genius's excellent second album Put Your Back N 2 It has been somewhat overlooked by many, but it's one of my favourite releases of the year so far. It's a very personal and frail release backed up be his haunting voice and bare instrumentation. I have never seen him live before but I can imagine he will put on a deeply emotional and effecting show. If you're a fan of The Antlers and haven't got round listening to him yet this should be a no-brainer.
Lanterns on the Lake
Post-Rock seems to have gone out of fashion a bit in recent times but Lanterns on the Lake are still existing happily within it's broad definitions. The group have a folky but still huge sound and are a powerful live act. Expect tonnes swelling violins, organ and powerful drums combining to make a sound that seems to just get bigger and bigger. Despite this the group still have a tender underbelly that makes them an interesting as well as overwhelming live experience.
Peter Broderick
Peter Broderick, on his day, can be one of the best live acts around. He is in possession of a powerful voice and a deft skill at a number of instruments and can put on a mesmerising show. You will watch with awe as the effortlessly constructs a beautiful soundscape using loops before your astonished face. Broderick a warm and confident performer and an excellent composer and well worth a watch.
Tony Law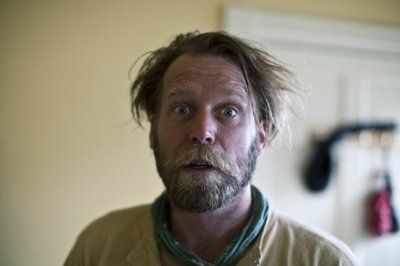 One final pick before I leave you to book tickets/make your preparations. Tony Law is one of the best comedians currently operating in England. Highly rated by luminaries such as Stewart Lee his haphazard, madcap style of comedy makes him a unique live experience. Ludicrously funny not only in his prepared material but also in the spontaneous nature of his set. Each Tony Law performance seems special in some way and the comedian is a master at forming a bond with his audience.