Ahead of this weekend's Field Day festival, which takes place in Victoria Park, Will Rivitz discusses the essential DJ sets you'd be a fool to miss out on. Ya know, in addition to watching all the glorious artists playing Tradiio x The 405 stage of course...
SOPHIE, A. G. Cook, and QT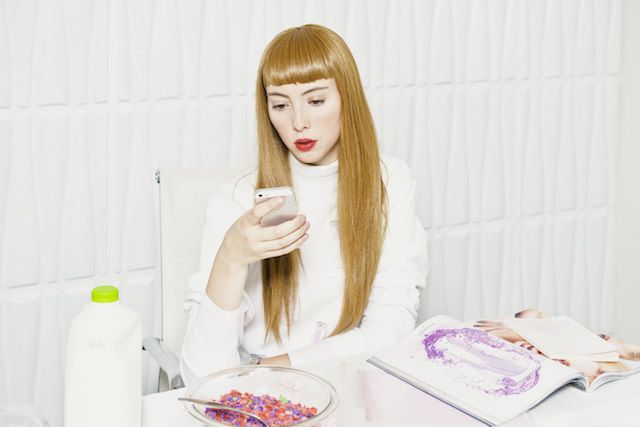 I imagine that going to see SOPHIE or A. G. Cook in 2015 would feel a little like it might have felt to go to a Downlink or Rusko show back in 2009 or 2010. At the risk of sounding colossally stupid, I see a few parallels between the rise of live-wire mid-heavy dubstep and the hypersaccharine bubblegum electronic coming out of the PC Music camp. Both styles in their respective heydays were largely critically adored (see Simon Reynolds' review of Joy Orbison's 'Hyph Mngo' in which he argues he'd much rather listen to 16bit's 'Chainsaw Calligraphy'), and both styles continue to infuriate listeners (see this comment section on Resident Advisor). Most of all, though, brostep was incredibly exciting in those glorious first few years, and before it fizzled out as it shot into the mainstream and disappeared just as quickly, it was the place to be. Similarly, it's entirely possible that the bubblegum-bass bubble will burst very soon. We don't know, of course, but there's a distinct chance. As such, while the wacky bass springs of SOPHIE's 'Lemonade' and the hyperactive scattershot of A. G. Cook and Hannah Diamond's 'Keri Baby' still sound exciting, it'll be worth being near their center for an hour or two.
Recommended songs: SOPHIE -- 'Bipp', A. G. Cook -- 'Beautiful', QT -- 'Hey QT'
Mssingno
Mssingno manages to straddle many popular (read: arguably "cheesy") producer tropes at once, ensuring that he's perfectly poised to blow up very soon. He's got the missing-vowel name which might be a Pokemon reference, he's maintained his anonymity so far and has given only a handful of interviews thus far, and he's released tantalizingly few tracks thus far. More than anything else, though (and probably sustaining his popularity most effectively), his brand of grimy, withered R&B has become obscenely popular. 'Xe2', his most popular song, was FACT Magazine's top song of 2013 (for very good reason, in this writer's opinion), and the rest of his sheer, metallic tunes follow that standout track's excellence. You're in for a weird, wonderful treat if you manage to catch his set.
Recommended songs: 'Xe2', 'Skeezers', Cashmere Cat -- 'Adore' (Mssingno Remix)
Hudson Mohawke
When Hudson Mohawke dropped his last album, Butter, he was an up-and-coming Warp Records phenom making twisty, glassy synth-heavy funk. Since then, so much has changed -- he's been one of the major players in the resurgence of trap, he frequently gets tapped by Kanye for his production work, and his following has exploded. Now, on the cusp of his second full-length LP, he's said he's kind of looking to ditch the bangin' hip-hop he's crested on, but his set should still be a rump-shaking endeavor of the highest order if the prerelease singles he's released so far are any indication.
Recommended songs: 'Very First Breath' (ft. Irfane), 'Cbat', TNGHT -- 'Bugg'n'
Todd Terje and the Olsens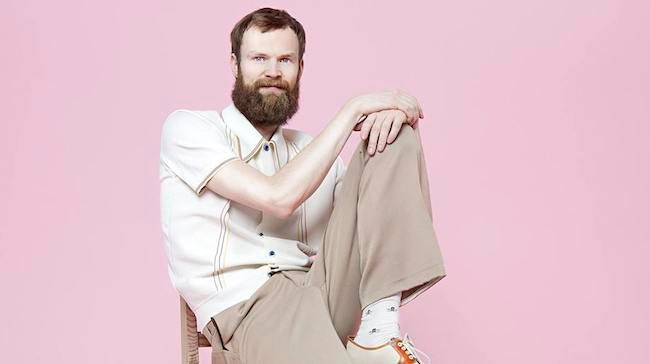 It's been over a year since Todd Terje's It's Album Time dropped, and his cheeky, luminous take on disco that worked so well on that album should continue to make festivalgoers drop everything and dance as well as it ever has. Many of the songs he's released sounded as though they would work exceedingly well with a live band (I'd kill to see a live rendition of 'Spiral'), and this performance should cement his dominance in the Scandanavian disco-revitalization process he's helping to spearhead. If only for hearing a song like 'Alfonso Muskedunder' live in all its odd time-signature glory, Terje is worth a watch.
Recommended songs: 'Spiral', 'Delorean Dynamite', 'Inspector Norse'
Leon Vynehall
Leon Vynehall's 2014 mini-LP Music For The Uninvited is still astoundingly excellent, and his brand of grainy, water-warped house is impressive in part because of how timeless yet forward-facing it still seems. I'm not sure how the music will translate to a festival format -- I imagine it would be at peak effectiveness in a dingy club basement at 3 AM, and I'd wager Field Day will be over by midnight -- but it's worth a listen in order to transition from the sweaty euphoria of much of the festival into just vibing with the music for a while, letting it sink into you as you sway back and forth, artisanal beer or cigarette of choice in hand. Come for the rejuvenation, stay for the music.
Recommended songs: 'Inside The Deku Tree', 'Goodthing', 'Brother'
Mumdance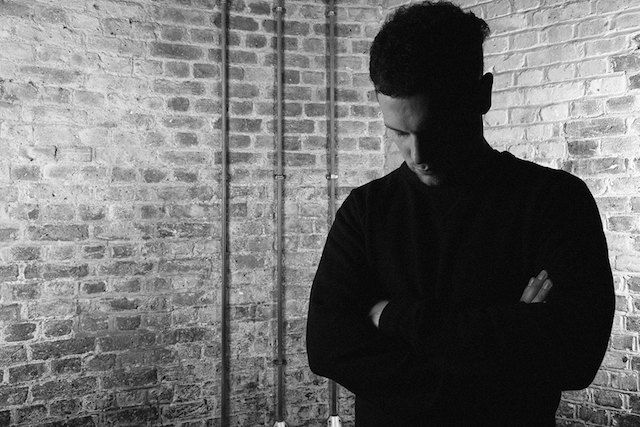 Probably the most visible (and possibly the most exciting) young grime producer working today, Mumdance's raw, soot-stained brand of bass-laden goodness would translate well to the live experience. I've said before that one of the biggest barriers in the way of my enjoyment of Mumdance is that it feels like music that's made for dancing more than home listening (although I still do quite like listening to his stuff on my headphones occasionally), and his talent for live mixing (see the Pinch B2B Mumdance mix from several months ago) should make for an unforgettable experience.
Recommended songs: 'Take Time' (ft. Novelist), Mumdance & Logos -- 'Chaos Engine', Novelist & Mumdance -- '1 Sec'
Bok Bok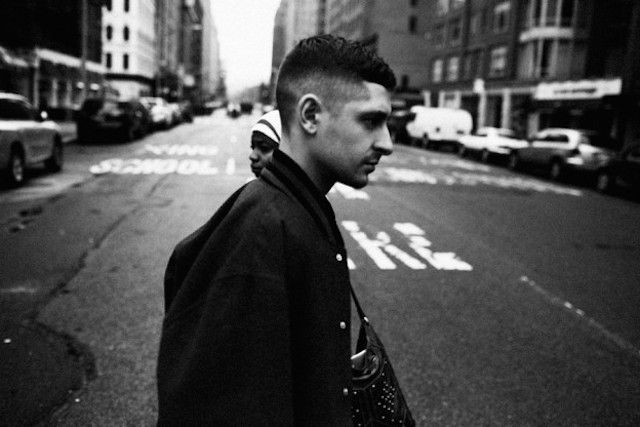 The Night Slugs crew has been absolutely killing it over the past few years, and Bok Bok has been at the head of their dominant brand of off-kilter R&B. His tunes are sensual, seductive, and cavernous, mixing the best of sleekly-produced R&B with the best of the UK's bassline modulations. His Your Charizmatic Self EP was one of the finest releases of last year, and his set should be everything good about that release -- overgrown half-time, untamed and teeming with life, with more than a nod to bassy techno thrown in frequently. Whether he's working out a grimy 808 or toying with a Kelela vocal, his set should be overpowering and wondrously vibrant.
Recommended songs: 'Funkiest (Be Yourself)', 'Melba's Call' (ft. Kelela), 'Need This'
Awesome Tapes From Africa
Here's a bunch of reasons why you shouldn't miss his set. 100% essential.