My interest in F1 racing has only been a recent development. Before I got into the exhilaration that the sport provides, I used to think it was dull and drab. The races were always the same with Schumacher winning, and there was barely ever a change from the starting grid to the finishing post. Apparently, I was not alone in feeling this.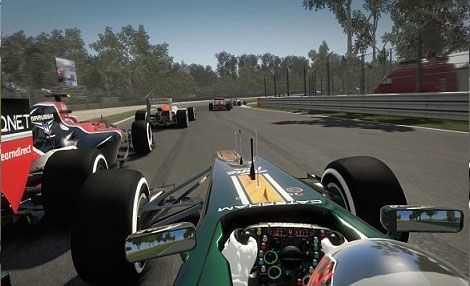 Fast forward 10 years or so and F1 has changed. Rules have been introduced to encourage overtaking with DRS and KERS being the technology that gives the cars just that little bit of horsepower to nudge past their opponent. Excitement in real life sometimes does not translate well to games, with racing games having a higher potential of being a failure when compared to the multi-coloured kart racers that inhabit the market. F1 2012 has been successful in recent years, with each new game improving on the last. Could this be the point that the series takes a nose dive or are Codemasters taking this licence from strength to strength?
F1 2012 takes in the world over the course of 20 races, with new tracks being introduced each year whilst others are taking away. This may sound like a lot of races, but for a yearly installment, it doesn't really give the developers too much room for expansion. If FIFA can do it and remain the number 1 selling game in the UK then why can't Codies do it with F1? The answer is they can.
Inspired, but not directly, by the driving tests in Gran Turismo and real life driver tests (not the ones with three point turns), the New Young Driver Test is a welcome addition to the series. Challenging you as a new driver, the test makes you prove yourself as a serious contender in the game whilst also being a refreshing and lenient introduction into the game. Lenient, as when you take off all support, F1 2012 goes from being a careless mother to an unrelenting bitch of a game.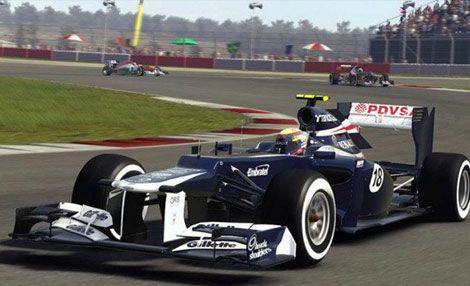 Narrative led games have emotion; They are written by highly skilled craftsmen and women who have written and paced stories for years. Sports games really shouldn't bring with them such raw emotion, but F1 2012 does and how it builds it is done with precision. Straight from the off, you are met with a Tron inspired menu music that builds and builds, all whilst you are choosing what option to play with. If you then choose career, your fate is determined by the team that you pick. It's all very well done and a testament to the amount of research put in. This is only the starting point, as the raw emotion builds when you do a full championship weekend. This is no throwaway 3 lap race with emotions running high and the slightest slip up being the difference between success and sliding all the way down to the back of the pack. There is nothing like watching someone play through the practice and qualifying only to watch them spin out on the 5th from last lap having been side-checked by Maldonardo. Games imitate life and that is why F1 2012 excels.
If you want to, you can tweak your car to your hearts content or drive with all the assists on, which really reduces any excitement in the game. If you are going to play F1 2012 properly, dive in at the deep end, prepare to struggle but ultimately, the payoff will be worth it. Overall, the gameplay is only for the purist; for someone who has the dedication to persist. F1 2012 is not for the casual gamer, wait for the much anticipated F1 Race Stars to get your fix of drifting.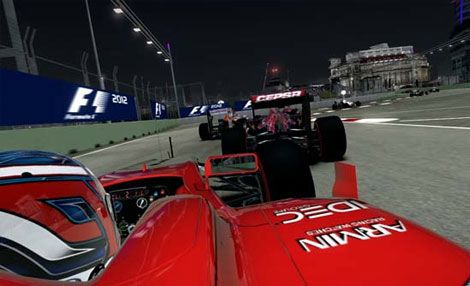 Visuals whizz by you at Crazy Taxi pace whilst you attempt to keep the nose cone of your high powered beast pointing in the right direction. These visuals that you hardly see are not airbrushed trees like in past games, but fully recreated and authentic versions of their real life counterparts. The tunnel in Monte Carlo is visualized perfectly, with the engines reverberating off the tunnel ceiling as if you were following Vettel during a live race. The lights of Singapore burn your eyes as you try to understand why they would allow a track with so many 90 degree turns. F1 2012 is a beautiful game and one that should be experienced from both the drivers and the passengers seat.
Local multiplayer allows you to compete against mates but lacks the real beef of the co-op career, which would be a real plus. Hopefully something that can be made local in future installments.
F1 2012 is a great game, with not many faults. Loading times between options screens are a minor niggle but one that really sticks out during races as it breaks up the immersive experience. Regardless, if you are a fan of the sport, then it's a must buy.