Fang Island have announced that the follow up to their self-titled debut album will be released this July (24th) through Sargent House.
The album will be called Major, and here are the reasons why:
- Major key (the first song is minor though!)
- Valley girl colloquialism
- Because we are on an independent label
- Because the rank under Sargent (House) is major
- It sounds like a constellation
- Steely Dan's "Any Major Dude" was in rotation a lot during the sessions
- The record is packaged to look like stone because it's ROCK. I really wanted people to hold a piece of rock when they picked up the record."
Check out the tracklisting/artwork below, as well as the album trailer.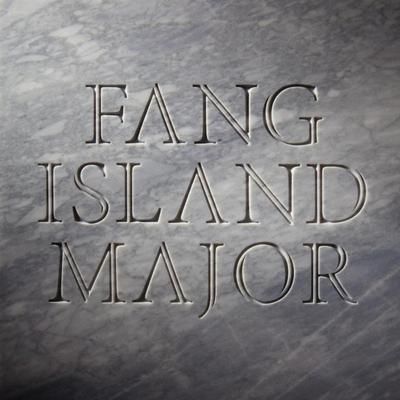 1. Kindergarten
2. Sisterly
3. Seek it Out
4. Make Me
5. Never Understand
6. Asunder
7. Dooney Rock
8. Regalia
9. Chompers
10. Chime Out
11. Victorinian