Illustrations by Emma Mc Morrow
I have a definite penchant for the darker collections and one that's definitely more night time than day is Matthew Miller's latest. To say that his AW14 collection's thoughtful and provocative is putting things lightly; as is to say it sparks a lot of interest, because this designer isn't afraid to merge fashion and politics and for this collection he's examined the everyday in his own unpredictable style.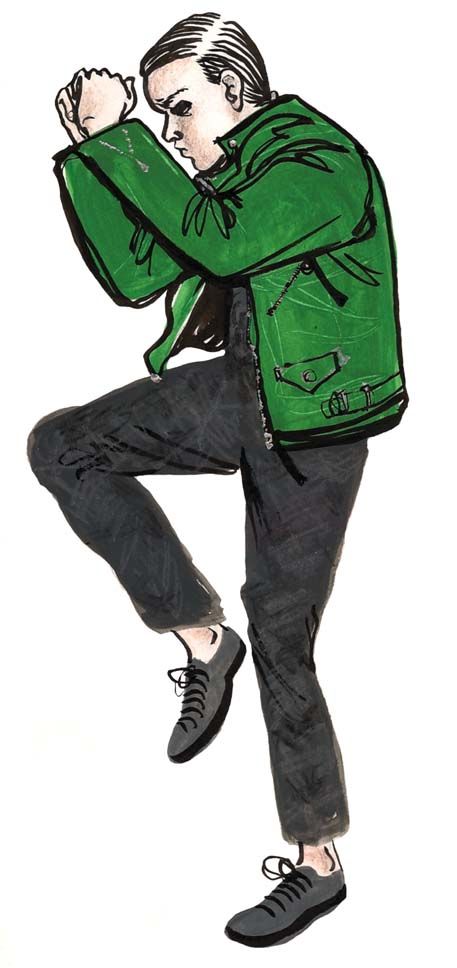 I've been harking on and on about pushing boundaries and the potential of menswear recently (you may have noticed) and Matthew's a designer who's the embodiment of this ethos. For this collection Matthew started by asking a range of people within the creative industries (employed and unemployed) to write a short text describing their everyday. He then took parts of these texts to explore 'the random insecurities of human nature'. Quotes from the text feature on the black flag scarfs with contrasting sentiments such as 'rent life' and 'love' emphasising the fragmented configuration of modern day experience and existence. Once the insecurities have been revealed and dissected Matthew's got to work tackling them by empowering individuals. The blank t-shirts come with aerosols emblazoned with the human right of freedom to create to encourage the wearer to and these can be accessorised with 'Send to slaughter' cattle tags. Matthew explains these, 'Men willing to display their emotions in a society that encourages the suppression of such things are usually persecuted and slaughtered by their counterparts'. Boris' water cannons can't dilute this designer's manifesto.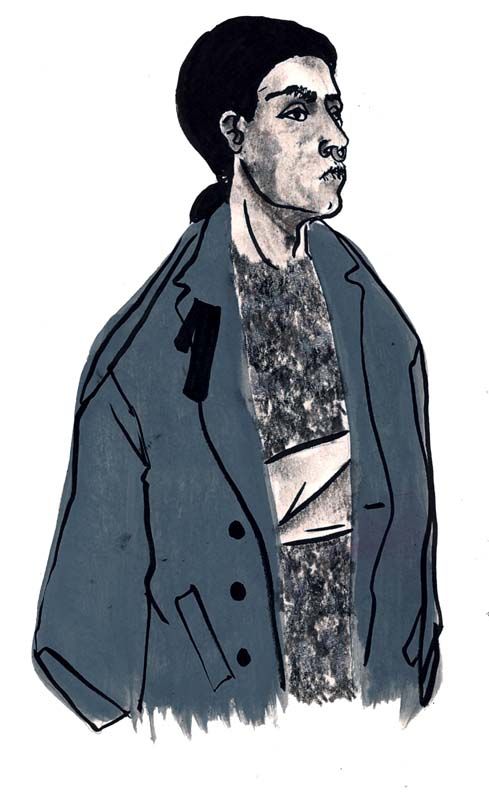 So what does anarchy look like on the eye? A rebellious mix of textures on utilitarian structures. A youthful exuberance collection with a dark soul. A master-class in layering the finest of fabrics. High quality rebellion. A stylish call to arms for a disenfranchised generation to make changes and look good whilst doing so. It looks good.
This collection's a double whammy. It's aesthetically superb and emotionally draining (in a good way) meaning that the show left goers feeling like they'd just watched Marley and Me with a bad hangover on a rainy Tuesday whilst also lingering in the brain like a good psychological thriller. Here's to Matthew Miller and emotional anarchy.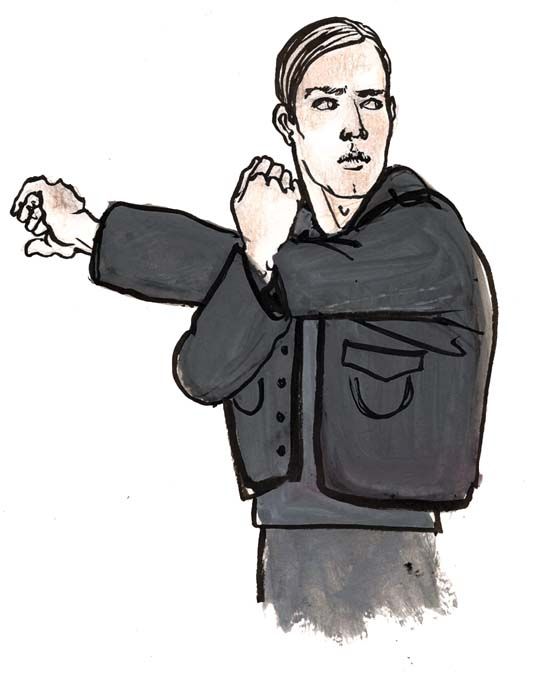 The soundtrack to the anarchy, aka the music for the show, was suitably dark and produced by William Richard Green, aka White Label, who's kindly given us this exclusive track in the form of a 'Live" version of one of his new tracks he's working on for a live show under his new project Aggborough.