Metronomy- English Riviera
I really like the new Metronomy album, it's a bit of a departure for them too. We played a bunch of shows with them when we both supported The Sunshine Underground early on. They we're a very different band back then and their line up has seen changes which has given them a different vibe. I love the song Everything Goes My Way, beautiful vocals in there. It's pretty brave to make music that stripped down and bare. It's nice to listen to in the sunshine too.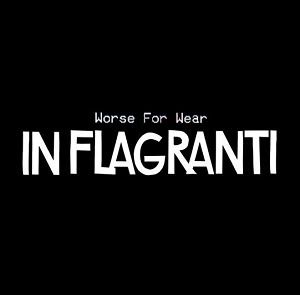 In Flagranti - Worse for Wear
This album has an awesome disco vibe and it's so well produced, it makes me what to dance. The whole album is inspired by 70's and 80's New York City vibes that have been lived through, it's got a really dusty, sleazy, sweaty feel that gets lost a lot in modern recording. There are a load of you tube videos with old archive footage from New York. Favourite track, Hollow Discourse, it could just go on and on and on.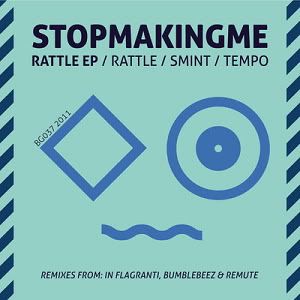 Stopmakingme - Rattle EP
This is London based producer/dj Daniel Avery's new EP, defo a man on the rise. The bass synth sounds great, really fat when turned up loud. Some of the production was done in Club Ralph which is where we recorded instruments for our new album through Kraftwerk's old studio desk, it sounds great
The Whip's Singles Of 2011
Open your eyes - Alex Metric & Steve Angello
I first heard this song when we we're djing at the same festival as Alex last year. I went the night before we played and was dancing during his set, he played this and I had a real moment in the mud and under growth. It was instrumental at the time and Ian Brown didn't add the vocal till a lot later on, it took me on a journey that night. Alex is a top dude and just did an amazing remix for our single that's coming our later in the year called 'Secret Weapon'.
The Horrors - Still Life
This new tune from The Horrors got me the first time I heard it. I love the slower tempo they have gone for with this, it's so haunting and really suits Faris's voice. There is such nice reverb on the track and I love the reverse guitars. The synth sounds are so obvious and classic, it makes me want to make a tune thats so simple right now! I'm so excited to hear the album.
Teenage Bad Girl - Keep up with You (Lifelike remix)
This remix gets me seriously up for anything, I love to dj with it too. I've we've been busy with the band and I'm all worn out, I stick this on and I'm back in the game (chewy, sugary sweets help me too). It's got a really nice 80's disco vibe and it really simple, love it.
The Whip's new album, Wired Together, is out in September, when they will be playing a few UK dates too! See below for a list of when and where they are gigging.
Wed 7th Sep 2011 @ Hoxton Square Bar and Kitchen, London
Fri 9th Sep 2011 @ King Tut's Wah Wah Hut, Glasgow
Sat 10th Sep 2011 @ The Ruby Lounge, Manchester