Feast Your Ears is a fortnightly feature looking at all things podcast. We plan to introduce you to a podcast that is guaranteed to improve your life by at least 10%. So sit back, relax, and Feast Your Ears. Following on from our look at Serial, we put the focus on documentary powerhouse This American Life.
Top Line: Documentary series that exposes American Culture - the good, the bad, and the downright interesting
A Bit Like: Louis Theroux for your ears
Produced by: Ira Glass (who is also the presenter)
Length: 60 mins
Number of Episodes: 548
Starter for 10: Episode 360 'Switched at Birth'
Website: Here
A Little Bit More
Born almost 20 years ago now, to say that This American Life has become somewhat of an institution in the world of factual radio would be an understatement at best. Seen by many as the gold standard, producer Ira Glass' exploration of anything and everything American is a masterclass in storytelling, factual dissemination and of course, radio production. One only needs to consider the average episode download figures of 750,000 on the iTunes podcast store to appreciate the popularity Glass and his pool of regular contributors have gained over its 500-plus-episode-long lifetime.
With a simple multi-act format, the 60-minute episode always starts with an introduction by Glass of the show's theme, followed by an exploration of said theme in imaginative and often unexpected ways. Told mainly through first-person narratives, the mood of the show ranges from gloomy to ironic, and from thought-provoking to humorous. And it's here that one of the show's major strengths is all too plain to see. By taking the singular subject and extrapolating their story to fit the theme, there is an instant human connection - which works wonders in exploring often complicated and abstract overarching subject matters.
Production-wise, Glass takes on a simple approach so as not to take away too much from the story and most importantly, the subjects within those stories - again leading to the strongest form of human storytelling; through emotion. Due to the multi-act approach (the most of which saw a single episode contain a whopping 20 acts), the versatility and variation within the stories themselves also prevents it getting too 'same-y'. Conversely, some themes are sometimes seen as too large for the 60 minute slot (e.g. the fantastically simplistic< a href="http://www.thisamericanlife.org/radio-archives/episode/487/harper-high-school-part-one" target="blank">2-part Harper High School) and it's this flexibility in form that has lent itself so well to the overall function of these themes - each episode being similar enough to the last yet also expertly varied.
Having won pretty much every award going, birthing a TV show, and being religiously followed by an estimated 2.2 million regular listeners - Ira Glass' birth child is nothing short of a radio tour-de-force and must be listened to by anyone with a passion for radio, storytelling, and in essence - the human condition.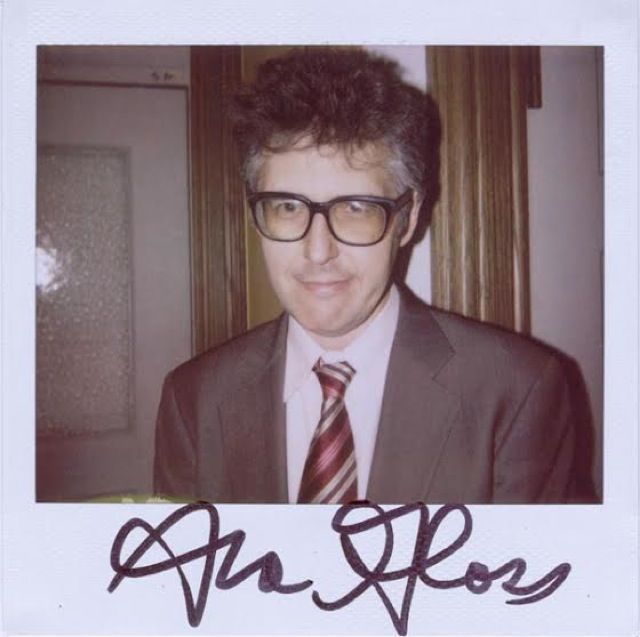 What the Critics Say
"Hip - as well as intensely literary and surprisingly irreverent." - Mother Jones Magazine
"This is storytelling as a public service, in which the way listeners are told things is treated as of comparable importance as what they are told." - The Guardian
"They are stories in the true sense of the word, not stories in the recent journalistic tradition of balance and precision but stories in the old sense of more-or-less true tales you tell one another to spread insight, meaning, pleasure. ." - The Nation
"In an era when even star-spangled banners are made in China, we long for that which is still truly and uniquely American. Well, we can call off the search party. 'This American Life' - hosted by Baltimore native Ira Glass - is just that. ." - The Washington Times
Max Sanderson is a freelance radio producer who, in his spare time, produces his very own podcast: Humania. Full of science-centric stories that "aim to dissect the human condition - one story at a time", Humania can be found here.