Feast Your Ears is a new bi-weekly feature looking at all things podcast. Every fortnight, we'll introduce you to a podcast that is guaranteed to improve your life by at least 10%. Following on from our look at This American Life - we look at popular science podcast giant, RadioLab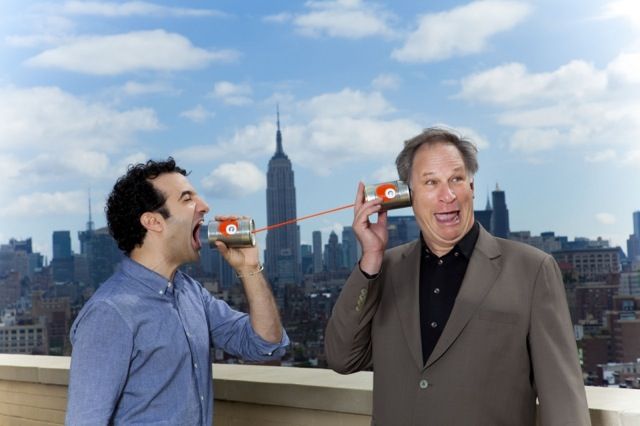 Top Line: Accessible science podcast led by the ever-charming duo of Jad Abumrad and Robert Krulwich
A Bit Like: A BBC Horizon Documentary for every man and his dog
Produced by: Ellen Horne (amongst others)
Length: usually 60 mins (also have a 'Shorts' strand)
Number of Episodes: 81
Starter for 10: Placebo
Website: Here
A Little Bit More
Having majored in experimental music composition and production at Oberlin College, Jad Abumrad went on to work for various American radio programs - mainly as a sound designer - before one fateful day in 2003, when he was tasked with interviewing ABC News science reporter Robert Krulwich. Apparently hitting it off with immediate effect, the two realised they had an awful lot in common - including a passion for science. They immediately began collaborating on experimental radio pieces, the first of which they sent to This American Life's own Ira Glass for a proposed Flag Day episode. "It was horrible," said Glass of the tape in an interview with Abumrad and Krulwich. "It's just amazing that you were able to put together such a wonderful program after that."
Not to be dissuaded, by 2004, Radiolab had become WNYC's flagship science-centric show and is now listened to by more than 1.8 million listeners every week, most of whom access it via podcasts. And is held by many in the same regard as This American Life as one of the most innovative shows on American radio.
Tackling an issue as broad and challenging for many as science isn't easy but through charismatic and light-hearted Abumrad-Krulwich back and forths; they seem to achieve it with ease. Importantly, they employ (possibly feigned for the listener's benefit) a sense of ever so slight cluelessness, meaning the often complex and confusing messages are always delivered in the most accessible form. This, coupled with very innovative ways in packaging an overarching theme means that science has never been so available to the masses. But like all radio, it's as much about structure as it is about storytelling and when it comes to production prowess - Abumrad would appear to be one of the kings.
His background in sound design has blessed him with an innate ability to use secondary sounds (i.e. sound that isn't speech) to mind-blowing effect - employing intelligent edits, a plethora of sound effects, and often dissonant and atonal musical accompaniments to build a soundscape that synergistically lifts and emphasises elements of each and every story in the most effective of ways.
I may be ever so slightly biased when I say that 'Science is Sexy' and somehow, Radiolab makes all the more sexier - for me anyway...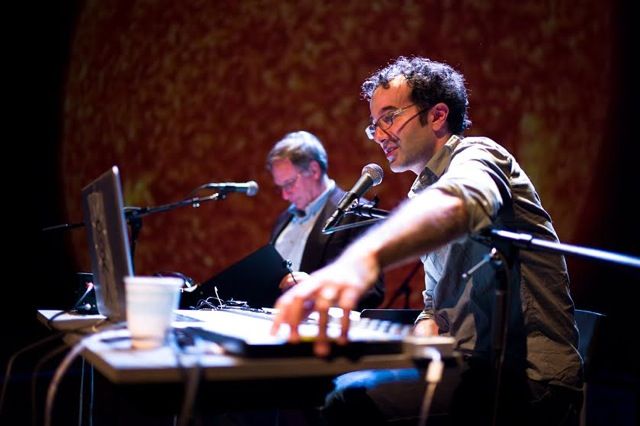 What the Critics Say
"On first listen, the bantering tone struck by Abumrad and Krulwich, and their palpable chemistry, stands out. They joke, challenge, openly admit to not fully understanding their expert guests and give the general impression that they're having a ball." - The New York Times
"Since its 2004 debut, this American documentary series has won a handful of awards and amassed an audience of nearly two million regular listeners. It deserves even more. Each episode centres upon an unashamedly big scientific or philosophical idea - "truth", "speed", "colour" and so on - which the hosts Jad Abumrad and Robert Krulwich approach through a mixture of interviews, features and creative sound effects. The results manage to be both powerfully educative and dreamily transporting, and are like nothing else I've heard online." - The Telegraph
"Even off the air, Jad Abumrad and Robert Krulwich, well-known as the hosts of "Radiolab," have a chemistry that just works. They giggle and bicker. They finish each other's sentences and thoughts. They start stories and get lost in tangents. They're an old married couple, without being old or married." - St Louis Public Radio
"Just as podcasting has risen to prominence during the show's existence, popular science is enjoying its moment in the sun. 'The Wonders Of The Universe' school of primetime educational physics is something Radiolab taps into nicely, if coincidentally." - The Guardian
Make sure to come back in a couple of weeks when we'll be introducing the effortlessly suave, design-centric - 99 Percent Invisible. Until then - happy listening!
Max Sanderson is a freelance radio producer who, in his spare time, produces his very own podcast: Humania. Full of science-centric stories that "aim to dissect the human condition - one story at a time", Humania can be found here.