EDC returned to Milton Keyes Bowl for another epic year, providing fun for around 50,000 electronic dance music ravers. Bringing the best artists in House, Drum & Bass, Techno, Garage and more, the festival stunned once again with its DJs, amazing sound system, atmosphere, and stages shipped in from Las Vegas; the festival's original home.
This year was spent between the Kinetic main stage, which hosted headliner Avicii, and the Circuit Grounds, home to the best in Drum & Bass. We entered around 3.30pm, starting off with some D&B to hype ourselves up. It was so packed by then, we struggled to even get into the field to where the Circuit Grounds were; I felt like we were being herded like sheep. We caught the end of Culture Shock and the beginning of duo Sigma, who played a fantastic hour set. Sigma played tracks such as 'Nobody To Love', which of course everybody knew.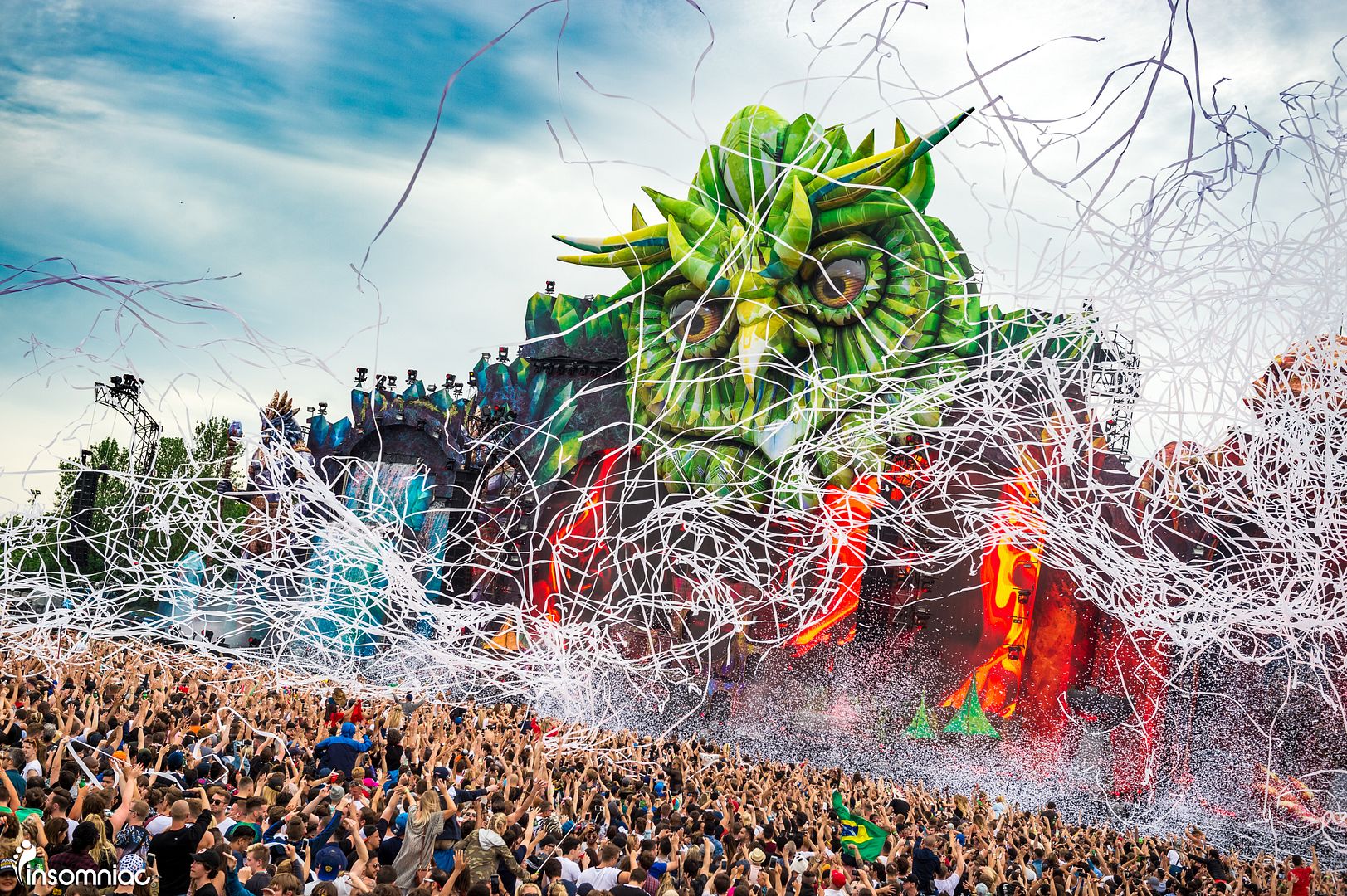 Friciton was up next in the Circuit Grounds tent, which we had to stay for. As a Drum & Bass lover, he never fails to disappoint. He played to a pretty full tent asking, "where are my D&B ravers at? Show me what you got." The atmosphere in the tent was electric as he played some of the best D&B tunes and had everyone skanking out, keeping the energy high even though the weather was hot and humid.
We moved over to the main stage, aka Kinetic Field, to have a bit of a cool down and a break where we caught the end of Oliver Heldens' set. The grounds of the huge main stage arena was already full, as more and more electronic dance lovers flooded in, staying to watch Dimitri Vegas and Like Mike and some of Martin Garrix. I was blown away by the sound system and its ability to reach me and still sound amazing at the back of the field. The vibe here was more relaxed with some people sitting down, enjoying the tunes and others at the front up and dancing. Oliver Heldens mixed in hip-hop classics from artists such as Dr. Dre into house classics, whilst Martin Garrix opened with his own big tune 'Animals,' getting everyone in the crowd on their feet.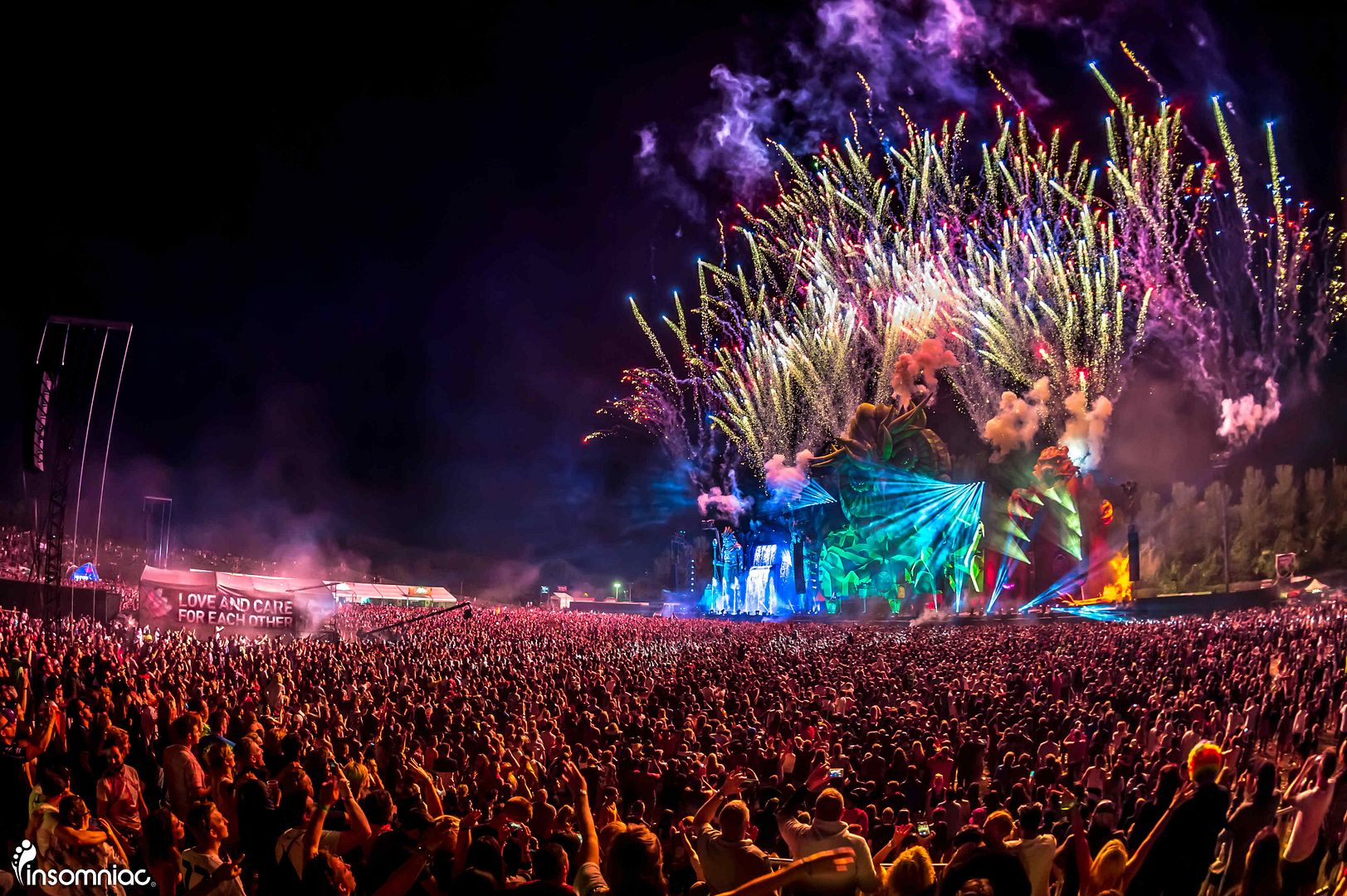 Heading back to the Circuit Grounds, I caught a DJ set from Pendulum who reunited and took to the stage of EDC, hitting us with one of their biggest tracks 'Tarantula' - warming us for their full hour set. Their technical ability is still second to none. Andy C was next up and he never fails to disappoint, he played bangers such as 'Take U There' from Jack U ft. Kiesza (Andy C remix), showing why he will forever be the best at what he does. He played to the crowd with such enthusiasm and fun like it was his first ever set.
Heading back to the Kinetic Field, we caught half of headliner's set Avicii. He dropped tune after tune such as Disclosure's 'F For You,' and his own track 'Waiting For Love'. Surrounded by lazers, and with fireworks being set off in the sky above us, the closing ceremony felt truly magical, and the energy surrounding us is what dance music is about.