Every year, the weather lords of the Great Britain decide to wreak havoc on a 'summer' festival and empty the heavens of all their worth. Unluckily for Huntingdon's hedonistic haven Secret Garden Party, 2015 was their year. Testament to the festival and its organisers, this torrential downpour - some saying "the most since records begun" - did little to dampen the spirits of its revelers - albeit on a purely emotional level.
Arriving at the Cambridgshire site late on the Friday evening, it was instantly obvious that mud, rain, and a sense of never-ending saturation were to be headliners in a sense. But even so, as soon as the music, madness, and magic ensued - those headliners were soon sidelined. Waiting patiently in the wings of a nearby covered bar, the crowds came in their hundreds as soon as the charming, gorgeous, and downright talented Spanish quartet Hinds exuded their now notorious infectious, sun-tinged surf pop - so bright that even the strongest British rain could do little to dampen it.
As the final chords rang out and the momentary glimpse of Spanish sun and sangria faded away, it was time for headliners Jungle to take to the main stage. And my god did they do that in style. With a tempo set by wellies and ruined trainers squelching and grooving samba-style, the funk-driven disco divas made any worries about the weather obsolete.
As has come to be accepted with Secret Garden Party, the rest of Friday evening was somewhat of a blur as the constant drive for shelter led myself and many others to the covers of the The Lost Woods as Olaf Stuut and Appelscal set the crowd into a trance. Under the cover of enchanted branches, strangers exchanged stories, cigarettes, kisses, and captured exactly what it is that makes SGP such a success - in my eyes at least. The sense of community is unrivalled as each and every person from all walks of life are united in their love for fun, frolics, and frictionless interaction.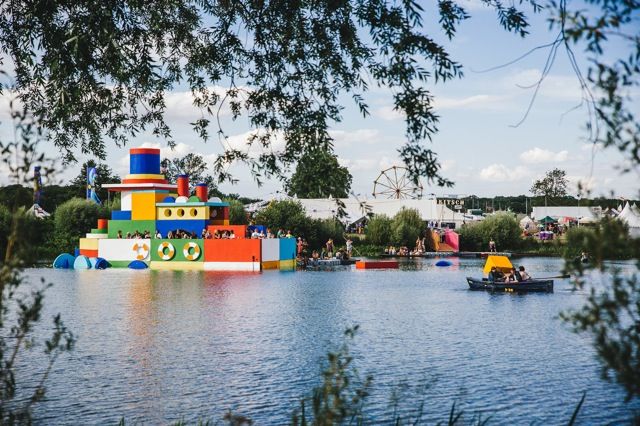 With Saturday came a break from the rain and it was here that the true magic of the Secret Garden was revealed. Dotted with what I can only say is the most interesting, eclectic, and diverse pieces of artwork and small microcosms of hedonism - the sunshine invited people in all shapes and forms to share, to laugh, and to connect in more ways than one.
Musically, Saturday brought the ever-charming Angus & Julia Stone who proved the musical tightness twenty or so years of up-bringing can provide. As well as surprise delights Yak who blew me away in more ways than one. Another newcomer who gained an army of new followers came in the form of enigmatic eclectic live set-up Croox - who awed with their wholly unique take on minimal electronic hip-hop (yep - that's a thing!).
Saturday afternoon also saw Parlophone's newest recruits VANT take to The Crossroads stage for arguably one of the most impressive sets of the weekend - solidifying the recent hype they've been getting left, right, and centre. Definitely ones to watch out for in 2015.
The night ended as all nights should in The Drop as titans Jackmaster, Ben UFO, and Joy Orbison kept spirits high and vibes even higher. Before the young'uns took to their stage, veterans Crazy P showed they still had 'it' with arguably one of the best sets of the entire weekend.
As always, the fireworks display on the Saturday night were well and truly out of this world, as was Sunday's paint fight - albeit slightly damper than usual. With the final day coming to an end, David Rodigan did what he always does and blew the damp socks right off my feet, as did Caravan Palace who followed soon after.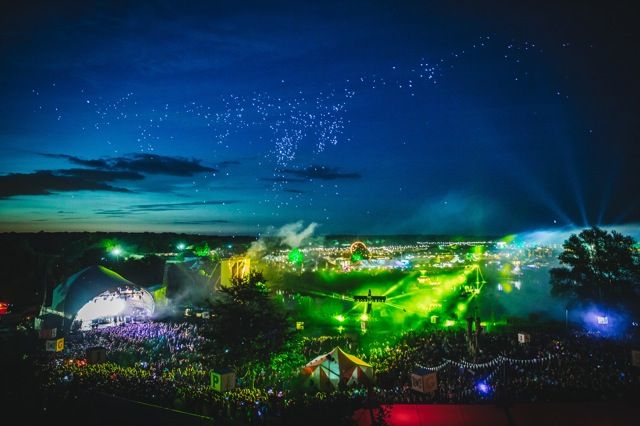 But as I write this now, I find it hard to get across the magic that the Secret Garden Party brings using mere language. For language is but a mechanism for describing experience within certain guidelines - not the experience itself. And that is what Secret Garden Party is - at least to me. It's not about the music, it's not about the people, it's not about the places, and it's not about the stories - not in their singularities at least. It's about each and every one of those things coming together in the most hedonistic, magical, and out-of-this world experience one could ever hope for. Don't listen to me though, find out for yourself and you might realise that all this philosophical bullshit that I'm spouting might actually ring true. All that's left to say is - I'll see you in the Garden in 2016.