They say you're never supposed to return to where you were happy. In 2014 I went to NOS Alive for the first time, a random last minute one-day event arranged by a friend as guests to Unknown Mortal Orchestra during what were definitely more innocent times. I was also just about to leave Lisbon after having lived there for about four years, a relatively short time if you consider the size of the family I managed to build and whose connections would prove to endure throughout my voluntary exile in Paris, my heart perpetually torn between here and there. But like António Variações sang in his immortal hymn to anxiety 'Estou Além', I feel good where I am not because I only want to go where I am not going. And, whenever in doubt, I always go.
But life is made of cycles, and the ending of one always marks the beginning of another. My return to NOS Alive, this time for the full three-day experience, showcased such a transition; the world as we know it also changed in a way we probably hadn't conceived even in our wildest dreams, our reality once again becoming a projection of what happens within us, fears included. We have toughened up as a society, some of us becoming more engaged with the socio-political context surrounding us, others simply wanting to escape from it altogether. Concepts and situations that had always seemed predictable and stable have been turned upside down and we simply don't know what or who to rely on anymore.
Festivals, just like any other cultural manifestation, have accompanied this trend. This year's edition of NOS Alive was an example of this ever changing tide, with the eclectic line-up mixing unpredictable responses from the public and a sense of imminent shift in the air, safe bets increasingly proving to be less and less, well, safe. You felt a sense of unsettlement everywhere, maybe not from the people directly but from the whole experience instead, and definitely not in any way exclusive to NOS Alive — when the time comes, you just move with the season. And if recent times serve our memory well, there's no way of telling what may come next.
NOS Alive'19 brought about a cycle of sorts in my life as well, not only due to my upper mentioned presence in 2014 just before my final goodbyes to Lisbon but also because two of its headliners were playing at my first summer festival ever, at a time where brand presence was still a primitive concept and phone service scarce. I've already written about how much of a mark Sudoeste 2002 was to my teenage self (notably regarding my indie-ass passion for the Beta Band), but surprisingly neither The Cure nor the Chemical Brothers were high points for me back then: hyped about seeing Robert Smith & Co. live for the first time, my fangirl ass got inevitably disappointed with a set containing mostly material from the recently-released Bloodflowers; and the Chemical Brothers were one of the few concerts I actually missed altogether, its late slot after BRMC and Air proving to be an impossible task to endure after a full day of lounging in the sun. So NOS Alive'19 also represented my chance to redeem both shows with a vengeance, bringing about a dizzying shitload of memories nearly two decades old.
I kicked off my day one schedule with Sharon Van Etten's set, a show that definitely deserved a bigger stage or maybe a later slot. Offering us a flawless performance under a +35º degrees suffocating heat, SVE was one of the acts my friends kept asking me about the most whenever they realised I was at Alive. Appropriate California vibes from Weezer followed, delivering hit after hit even when you thought you didn't know their catalogue well enough ("wait, this song's Weezer?"), plus a fair share of covers from their Teal Album including the Turtles' 'Happy Together', Toto's 'Africa', and A-Ha's 'Take On Me'.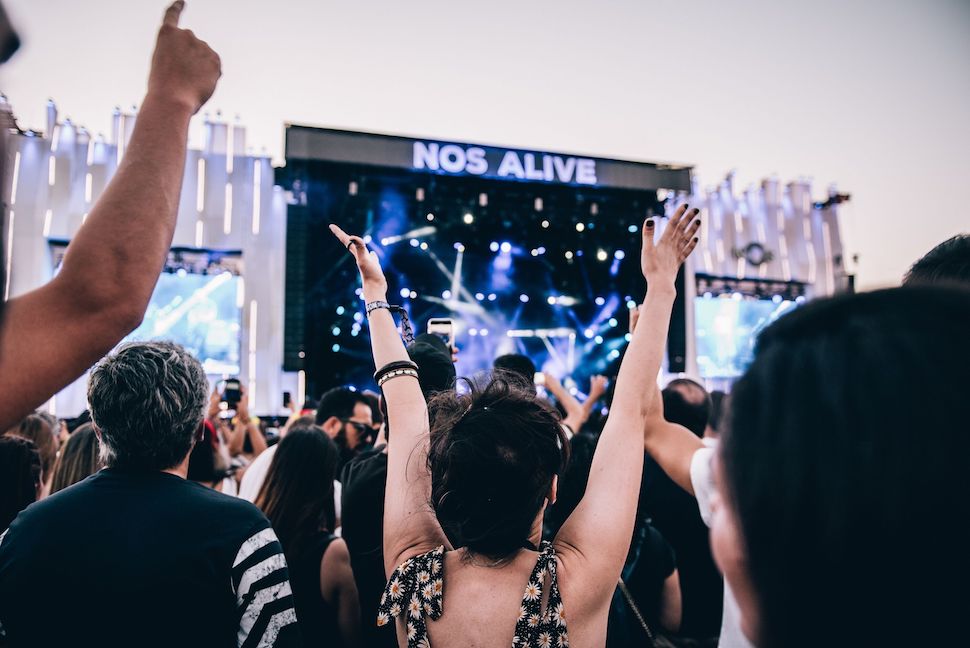 Predictably enough, Ornatos Violeta was one of my absolute highlights of the whole weekend since when I first contemplated the idea of seeing them live I was still in high school and hash was still bought in escudos — so yeah, the build-up was massive. Celebrating the twenty years of their sophomore (and last) album and chef d'oeuvre O Monstro Precisa De Amigos, which they played in full albeit not in track order, Ornatos demonstrated to still possess an absolute tightness after all these years, Manel Cruz's distinguishable voice (and accent, if you happen to understand Portuguese) instantly taking me back to my teenage years. The crowd sang almost everything from beginning to end, and I was doing a fine job holding back my tears up until 'Capitão Romance' came along.
Another throwback was The Cure's huge set, redeeming my somehow disappointing experience from 2002 by starting to deliver classics way before mid-show. Even non-fans were hypnotised by the band's remarkable endurance and Robert Smith's seemingly unchanged voice: 'Inbetween Days', 'Lullaby', 'Friday I'm in Love', or 'Close To You' felt as fresh as if they had been written yesterday. Hot Chip closed the first day in euphoria, the resistant ones gathering at Sagres stage to share one of those magical moments sponsored by late night festival slots and non-stop dancing.
Day two was probably the weakest of them all public-wise, even though it did have loads of stuff I was curious about. I was very hyped for Pip Blom but the sound wasn't tip-top, which made me cut her set short and head off for a fourth coffee before joining the crowd at NOS stage for Primal Scream. A chillier afternoon seemed to have caught people by surprise, the contrast to the scorching hot weather of the previous day becoming the pretext for occasional conversations about the delights of global warming. If you were seeing them live for the first time like I was, you were probably too in awe to even notice the insistent wind, but a fair percentage of the audience did seem to be a veteran so hoodies started to pop up like mushrooms here and there; Bobby's pink suit was a thing of beauty as well, I for once could not take my eyes off it and seriously considered infiltrating backstage in order to steal it.
Not a fan of Greta Van Fleet's uninventive Led Zeppelin pastiche (I'm not even hugely into of the original thing as Plant's voice often gets on my nerves whenever I venture into listening to a full album more than once a year), my plan was to get something to eat and head over to Tash Sultana, one of my favourite discoveries of 2018 and yet another act that definitely deserved main stage honours. I had no idea how big she was in Portugal so I was pleasantly surprised to see people piling up in order to catch a glimpse of her show. Or maybe by that time they'd just had enough of Greta Van Fleet.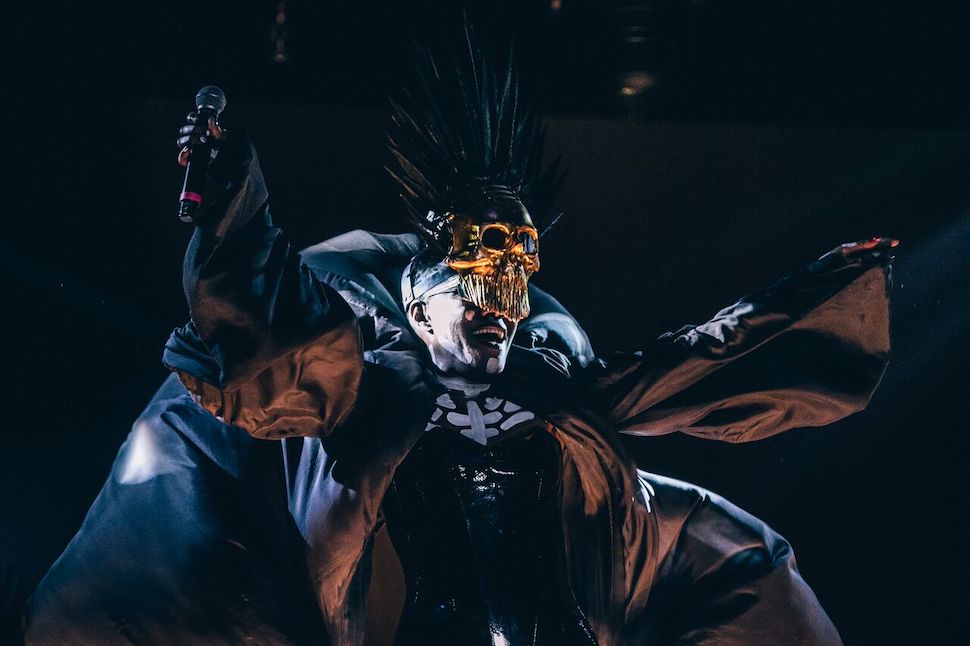 I don't even know how to describe Grace Jones' show, so frankly I'm not going to try. Standing right there in the front row — which allowed for some upclose delights such as having the Lady herself reaching out to touch our hand and a shower of tiny glittery golden papers —, I gasped in admiration from the very start of 'Nightclubbing' right until she hula-hooped the last note of 'Slave to the Rhythm': citing Montell Jordan, this is how we do it. And yes, I did manage to catch a bit of Gossip's set as well, but I was still trying to digest what I had just seen so my public apologies to Beth Ditto for not having paid more attention.
Saturday proved to be a later start yet a much busier one. First on my list were Idles, and all the hype surrounding their live performances proved to be more than well-deserved. Easily one of the most anticipated shows of the festival, they filled the Sagres stage to the brim while a devoted audience chanted along to the likes of 'Never Fight A Man With a Perm', 'I'm Scum', and the impromptu love songs medley featuring samples from Adele, Sinead O'Connor, and Joe Cocker. Although they are obviously in very different leagues, Idles somehow eclipsed Bon Iver's much-awaited show at the main stage that followed, a high percentage of the audience preferring to have dinner instead — I later ran into a couple of friends, both Bon Iver fans, who confessed they'd rather see him in a closed venue. And while Marina was lighting up the Sagres stage, the Smashing Pumpkins warmed up what would prove to be a very agitated evening, with people rushing around trying to catch a bit of everything that was happening.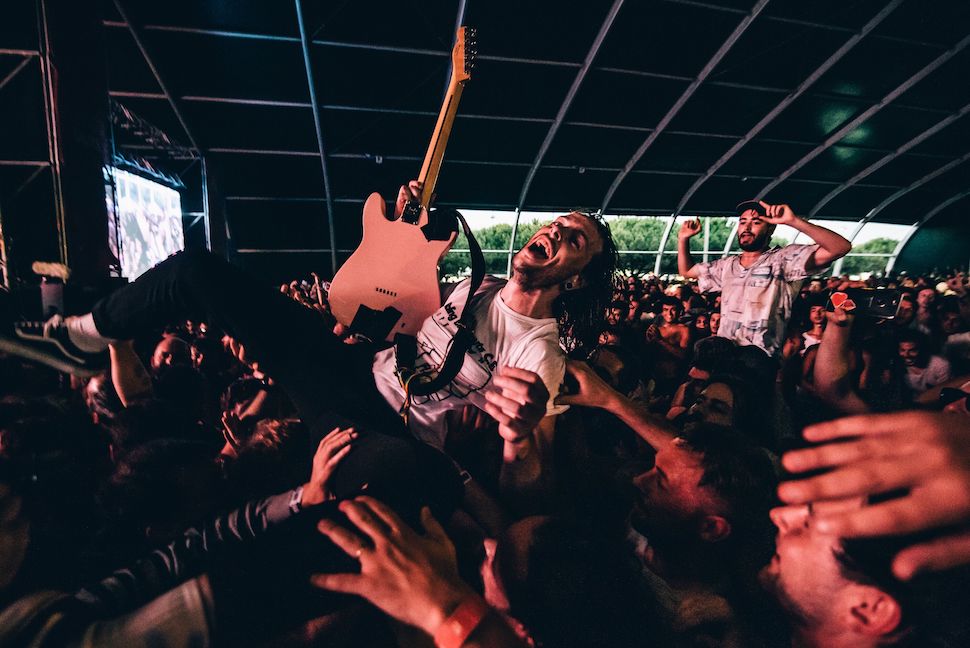 Thom Yorke was probably Saturday's biggest surprise, and not only to me — I soon realised that my somewhat blasé self that had been mumbling "eh might head over to Sagres to check Thom Yorke's set" whenever asked what I was hyped for on day three was not an exception, a large amount of his audience being dragged more out of curiosity than actual devotion. But the intense show he delivered paralised most of us philistines making us impossible to go check anything else, and caused actual spiritual ecstasy in true fans who realised he was basing his performance in much more than the recently released Anima. When the spell wore off a bit I began my night jogging between two local acts I had vowed not to miss: one was the tribute to the late António Variações, which in spite of happening every day of the festival I was only able to catch on Saturday. EDF Jazz Café was packed and the band formed by actor/singer Sérgio Praia (who plays the man himself in the forthcoming João Maia film) was joined by a skillful group of musicians including soundtrack supervisor Armando Teixeira. But another impromptu act awaited me on the comedy stage: Ena Pá 2000, whose frontman Manuel João Vieira ran for the Portuguese presidency more than once (in 2019 he probably would have won), had been on my list since I first started putting my festival schedule together due to it being a legendary band I somehow managed to miss all of my life — a weird fact if you keep in mind they've been playing since the late 80s and are a frequent presence on students' events. From there all roads led to the Chemical Brothers, 2002 redemption taking place in waves as I gradually made my way to the front: at the beginning of their show I was still watching them from the press balcony, then I decided to go down to have a proper dance, and towards the end I somehow found myself in the crowd standing on someone's shoulders — a first for me as an adult, I must (sadly) confess.
If you consider that what ultimately matters in a music festival are the memories it triggers in you and the new ones you create in order to be triggered in the future, you easily understand how it works as a micro ecosystem in its own right, a perpetual cycle of endings and new beginnings inhabiting a strange, parallel dimension in which every person and situation exists there and there alone. Festivals become the perfect projected metaphor for our relationship with ourselves and what surrounds us, as they highlight what makes us human (yes, it's the collective response we give to an emotional experience, no plot twist here) and allow us to perceive social interactions at a different level, as if a tiny country had suddenly been created. NOS Alive knows this all too well, as it has managed to master the cause-and-consequence system to perfection — proof of that being it almost always sells out. And even though the festival format will inevitably be reinvented anytime soon, it's only fair to predict NOS Alive to be among the first to do so.