We Love Green is a two-day city festival that does a better job of it than many London events. With a significant onus on sustainability and ecological issues on the festival's website, I was expecting a little more of an in-your-face presence on site but these seemed marginalised which is something of a shame, or perhaps a wise decision from the promoters not wanting to kill the party vibe.
C'est absolutement scorchio when we arrive on site on the Saturday. Getting there a little later than hoped for means missing Yak but no doubt they were as enthralling as ever. IDLES play under the welcome shade of the La Clairière stage but the sweat is already dripping from most there before the band start. Just how much of lyrics like "I'm Dennis Skinner's molotov" is lost in translation is difficult to tell but most of those in attendance are hollering every syllable of every song. Derek Smalls lookalike and manic guitarist/dentist Mark Bowen goes missing in the crowd during 'Danny Nedelko' and there's a scuffle with an audience member which threatens to spoil the positivity of the set for a while as he is clearly seething for a couple of songs after the incident and is too busy pointing out the culprit to the security. Things calm down for him after a while, though. The emphasis on the reuse of plastic at the festival is lost on this crowd who happily lob their pints all over the shop – they're not getting their €1 cup deposits back.
The Lalaland stage is unsurprisingly rammed for Peggy Gou so the decision is made to see Columbine, one of the many French rap acts of the weekend. They bill themselves as a French version of Odd Future. Sadly, for everyone involved, they're not. Metronomy bring the hits to a sun-drenched main stage in front of a huge crowd before SebastiAn vapes his way nonchalantly through his set of sub-Justice/Daft Punk/2manyDJs electro on the La Clairière stage. A mosh pit forms but SebastiAn has the stoically monolithic facial expressions of Roger Moore so it's difficult to tell if he is pleased or pissed off. Maybe somewhere in between. The sound isn't as guttural as it could have been which is a shame.
In an attempt to take my mind off the devil's team taking an early lead in the Champion's League final I wander off to see Sleaford Mods on La Canopée. They're more fun than I have given them credit for and they become more than just a distraction. Christine and the Queens are doing their thing on the main stage but I'm staying put for the skeletal rattle of the bass sound that Andrew Fearn conjures from his laptop. Then it's time for the act I had triple circled on the line-up: FKA Twigs. Her show is one of the most astounding festival sets I have ever witnessed, and she holds an entirely spellbound audience in the palm of her hands for the duration. I've never been in a more reverential crowd, let alone one that has been drinking all day in the sun. From her enchanting voice, glacial air of cool, exquisitely choreographed yet still somehow understated dance routines, to the set design and reveal of the band halfway through on scaffolding behind her, there are so many "wow" moments to the set which words don't do justice to. And I haven't even mentioned the sword, the pole or the costume changes. Put simply, it felt like a genuine privilege to be there.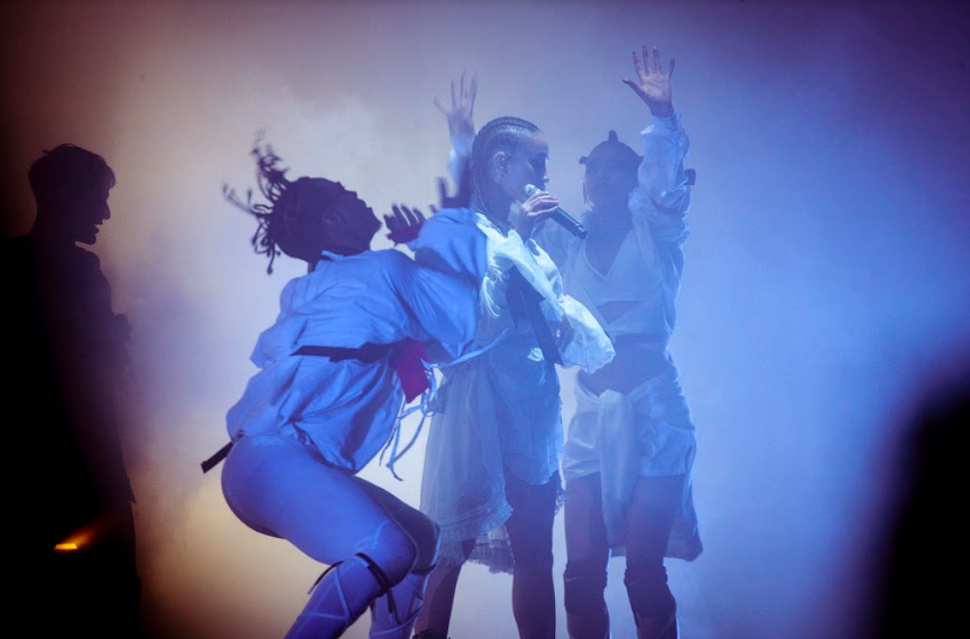 French gangsta rapper Booba completes the line-up of the first day. He is 40 minutes late and his lukewarm trap already feels outdated. His won't be the only rap performance which feels phoned in this weekend, though.
Sore feet and hangovers mean the morning after is something of a struggle, and the oppressive Parisian heat is another element to contend with. By the time we get back onsite, Toro y Moi are on the main stage, La Prairie, and the set proves that the latest album bears up better live than it does on record. Courtney Barnett plays La Clairière in front of an enthusiastic crowd but the first four songs of the set meander along at the same tempo which fails to hold my attention. Shame. Tierra Whack plays the shortest set of the festival on La Canopée, her 45-minute slot being reduced to about half an hour, albeit a joyous and engaging half an hour. She's clearly up for the challenge of being touted as the next big thing in rap but her white DJ constantly hollering the n-word in his role as hype man grinds my gears. Sorry, but that's just not cool.
Kali Uchis on La Prairie and Rosalía on La Clairière draw huge crowds. Uchis's R'n'B vocals are accompanied with a range of musical influences, whilst the flamenco pop of Rosalía has about four times as many people outside La Clairière watching as inside. Time for the best vegan burger I have ever eaten before heading over to Yves Tumor on La Canopée who plays to possibly the smallest crowd of the weekend. This is a huge shame as the set, with a full band, is a belter. Tumor is morphing into a musical chameleon, like eponymous-album-era Saul Williams sucking from Bowie's teat. Reworked versions of 'Licking an Orchid', 'Lifetime' and 'Noids' are great, and the new material aired promises much. He's so good that I entirely forget that Erykah Badu is playing La Prairie. Ah well, can't see 'em all.
The most positive thing to say about Future's set is that he is incredibly punctual. On the dot of 9.45 his DJ starts, but that's the highpoint of proceedings. Most of his vocals are on a backing track so he is really only there for the occasional grunt and shouts of 'yeah', 'what?' and 'yeah' (again). From time to time he does rap but it's always along to a pre-recorded version of himself and it all starts to feel very postmodern and meta in ways which are not justified. He isn't helped by some stage right speakers which make a loud cracking sound before giving up the ghost entirely. It feels like an appearance rather than a performance.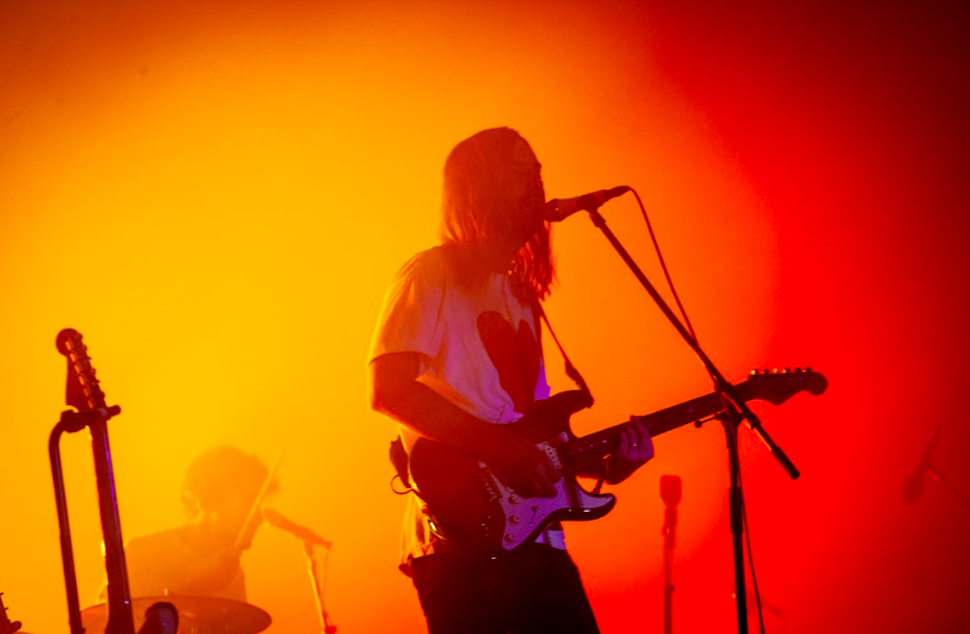 Tame Impala close the day on La Prairie and there is a huge crowd for them who sing along heartily. They're not for me, though, and I liken them to The Osmonds but without the Mormonistic neutered sex appeal and 'something of the night' deadened eyes. Kevin Parker does seem like a genuine and nice guy, though.
There are some gripes which are almost inevitable for a venture of this size. The cashless wristband system caused minor problems for almost everyone I spoke to, the seemingly endless queues for food later in the day and the muddy sound quality for many of the acts on the La Clairière stage were small scale annoyances but these were more than negated by the positives. From a personal point of view, if a festival makes large claims about issues of sustainability then I would say they need to consider cutting down on the number of stalls selling meat and dairy products. It's all well and good asking the bands playing to offset their carbon footprint but then dishing up burgers when the meat industry is estimated to be responsible for just under 20% of human-caused greenhouse gas emission seems counter-intuitive. Just sayin'.
Overall, We Love Green is a great festival with a well thought through layout which means little sound bleed from one stage to the next. The ecological message isn't rammed down anyone's throat but there are plenty of talks and workshops for those who want to engage (and many do). The crowd seemed to be in a ridiculously good mood all weekend which resulted in an excellent atmosphere of camaraderie and equality. J'ai passé un bon moment!
4 out of 5 stars – would definitely go again.