Fiona Apple took to her Facebook page to announce that her forthcoming tour won't be going ahead.
The announcement was made via an open letter, which explains the reasons behind her decision: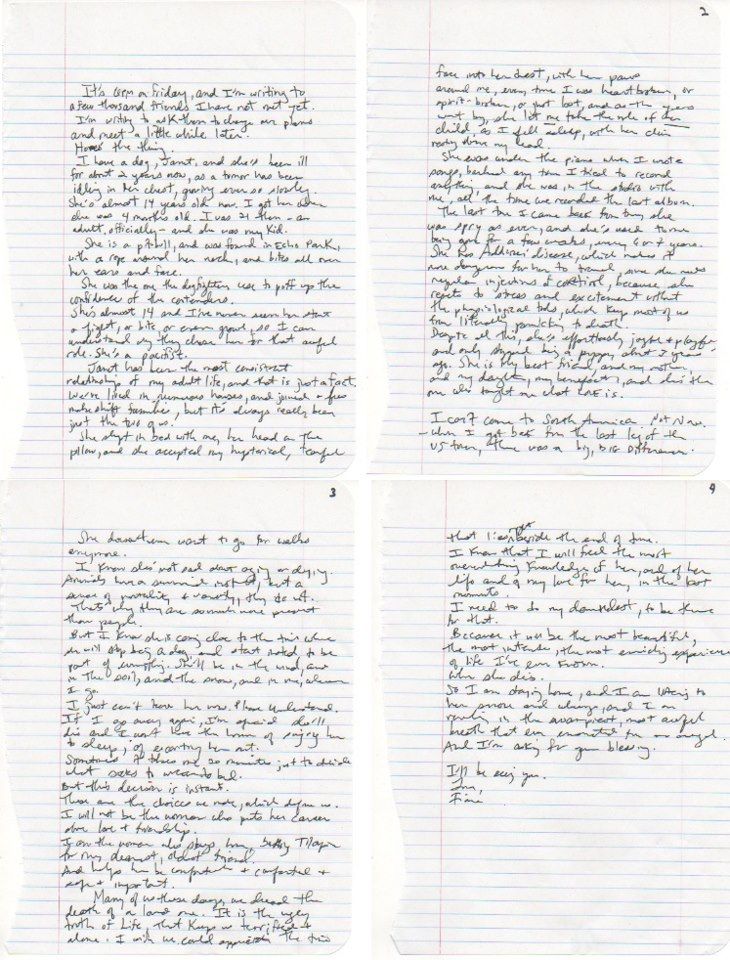 "I have a dog Janet, and she's been ill for almost two years now, as a tumor has been idling in her chest, growing ever so slowly... She's my best friend and my mother and my daughter, and my benefactor, and she's the one who taught me what love is... I can't come to South America. Not now. When I got back from the last leg of the US tour, there was a big,big difference. She doesn't even want to go for walks anymore... So I am staying home, and I am listening to her snore and wheeze, and reveling in the swampiest, most awful breath that ever emanated from an angel.
"And I am asking for your blessing.
"I'll be seeing you."
We'll bring you more details regarding what dates will be affected when we have them.