Wild Beasts released that album, Prince played that string of UK shows, Justin Beiber gave that deposition and Kate Bush announced that comeback; 2014 is already fit to burst and we're only just waving goodbye to the first quarter.
Of course lots more has happened in the world of music since the turn of the year - so much so that with all the different ways we consume media it's easy to miss things or even forget just how good they were. So join us as we take a look back with our Quarterly Report. We've picked some of our highlights from the site, which include free albums, EP streams, pictures, videos and our words. We also present you with a few things you can look forward to in the coming months. Enjoy.
Contents:
1. One EP You Should Hear
2. Two Mixes You Should Probably Spin
3. Three Albums/EPs You Can Download For Free
4. Four Videos To Watch Now
5. Five Remixes We Dig
6. Six Photos We Like
7. Seven Tracks We Think You Should Listen To
8. Eight Albums To Check Out In The Next Quarter
9. Nine Features Not To Miss
10. Ten Albums You Should Probably Check Out
Le1f - Hey [EP]
"As a taste of what's to come when Le1f releases his debut full length later this year, this EP makes for a tantalising listen as it's clear that there is much more that has been held back from us. With each release so far he's been able to surprise, seduce and tease just a little bit more. He might still see himself as the "elephant in the room" right now, but when Le1f finally makes his mark on mainstream music, you can be sure it'll be huge."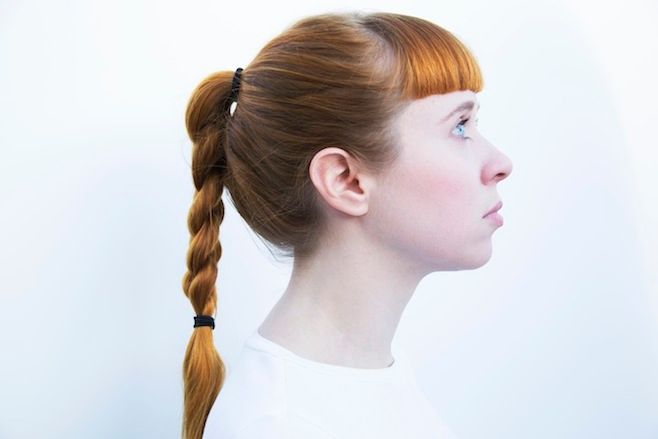 1. Holly Herndon - 'Chorus'
2. Wild Beasts - 'Wanderlust'
3. Glasser - 'Shape'
4. Jerome LOL - 'Deleted' ft. Sara Z
1. Saint Pepsi - 'Bieber'
2. Wave Racer - 'Streamers' (Ryan Hemsworth Remix)
3. Banks - 'Change' (Jensen Sportag Remix)
4. Wet - 'No Lie' (Noah Breakfast Remix Ft. Spank Rock)
5. Donell Jones - 'U Know What's Up ft. Left Eye (Sam Cadet's Alright Remix)'
1. Tomas Barford - 'Pulsing'
2. Angel Olsen - 'Hi-Five'
3. Sisyphus - 'Rhythm of Devotion'
4. St. Vincent - 'Digital Witness'
5. ScHoolboy Q - 'Break The Bank'
6. Jungle - 'Busy Earnin''
7. Isaiah Rashad - 'RIP Kevin Miller'
1. Sharon Van Etten - Are We There (May 26th)
2. Swans - To Be Kind (May 12th)
3. Little Dragon - Nabuma Rubberband (May 12th)
4. Owen Pallett - In Conflict (May 12th)
5. tUnE-yArDs - Nikki Nack (May 5th)
6. Kelis - FOOD (April 28th)
7. SZA - Z (April 7th)
8. White Lung - Deep Fantasy (June 16th)
Head here for our 'Upcoming Album Release' schedule.