The latest edition of 'Food Corner' is brought to you by FOE.
To be honest I'm not much of a cook, but I make a mean Victoria Sponge cake. It's a pretty simple recipe, but to make it unique I get creative with the icing at the end…
Ingredients:
-200g caster sugar
-200g softened butter
-4 eggs beaten
-200g self raising flour
-1tsp baking powder
-2 tbsp milk
-An assortment of coloured icing tubes
-Betty Crocker's buttercream icing
-Food colouring
Recipe:
-Line and grease two sandwich tins.
-Put all the ingredients together in a big bowl and mix into a creamy paste.
-Divide the mixture between two tins, and cook in the oven at 170C for about 25 mins.
-Allow the cakes to cool down and then spread jam in the middle.
-Put the cake together and place on a surface to begin icing.
-Now to decide on what decoration you are going for. Usually I will drip some food colouring into the tub of betty crocker icing, stir it together, and then spread all over the cake to make a coloured base. Then whip out the icing tubes, and go crazy!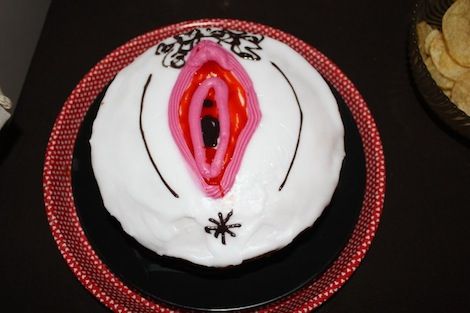 My favourite place to eat is...
My mum's house! There is nothing as good as my mum's cooking! Personal favourites on the menu are vegetable lasagne and chicken curry. It's a very comfortable environment, soaps on the tv, gossip, cat. If I'm feeling ill and I go and eat her dinner I'll instantly feel better. Must be because she makes her food with genuine mothers love..or something.