The latest edition of 'Food Corner' is brought to you by Mary from High Places.
My band mate Rob and I are both vegans. We don't have much difficulty maintaining our specific diet on tour (peep our flickr foodie pics), but I do find myself eating a lot more starches on the road than I would choose to eat at home. As soon as I'm back at my crib in LA, I go a little crazy making juice (documented on my instagram: maryjp33) and enjoying the great produce we have here in Southern California. This meal is something I came up with as an alternative to carb-laden pasta. The inspiration came from a big delivery of homegrown vegetables given to me by my sweet neighbors.
Squash Noodles and Arrabbiata Sauce
Ingredients
-1 tablespoon extra virgin olive oil
-1 small onion, peeled and finely chopped
-2 medium carrots, peeled and finely chopped
-2 medium stalks of celery, trimmed and finely chopped
-3 cloves of garlic, minced
-3 cups fresh tomatoes (peeled, seeded and chopped)
-1 tablespoon balsamic vinegar
-2 tablespoon fresh basil, finely chopped
-1 tablespoon dried oregano
-1 teaspoon+ crushed red pepper flakes 
-sea salt and freshly ground black pepper to taste
Recipe:
In a medium saucepan, heat olive oil over medium heat. Add onion, carrots, and celery, and cook for about 5 minutes or until vegetables are soft, stirring often. Stir in garlic, tomatoes, and vinegar. Increase heat to high and bring to a boil. Then reduce heat to medium and cook for 5 minutes. Stir in basil, oregano and crushed red pepper and allow the sauce to cook for an additional 5 minutes or until somewhat thickened. Season with salt and pepper. Transfer to a blender, and blend until sauce is smooth. Use immediately or cover and refrigerate for up to 4 days.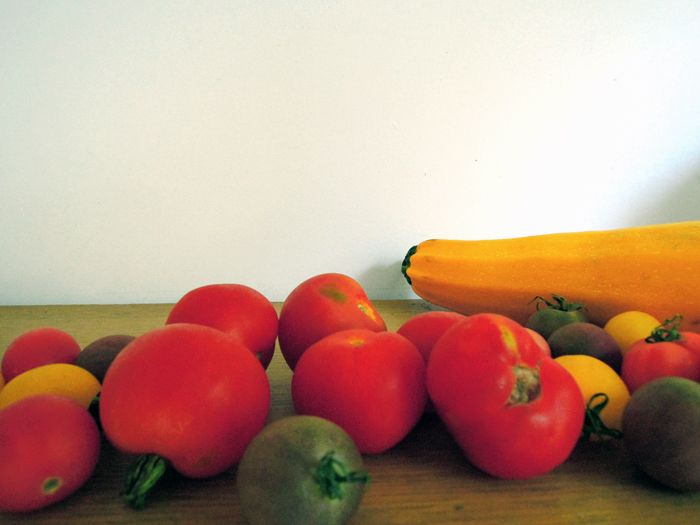 To make the squash noodles, peel a large yellow squash lengthwise to form long, thin strips that resemble fettuccine noodles. Place in a mixing bowl and toss with a tablespoon of olive oil and a sprinkling of sea salt. Heat a sauté pan and add the noodles. Cook for 2-3, tossing or turning the squash often. Serve and top with the Arrabbiata sauce.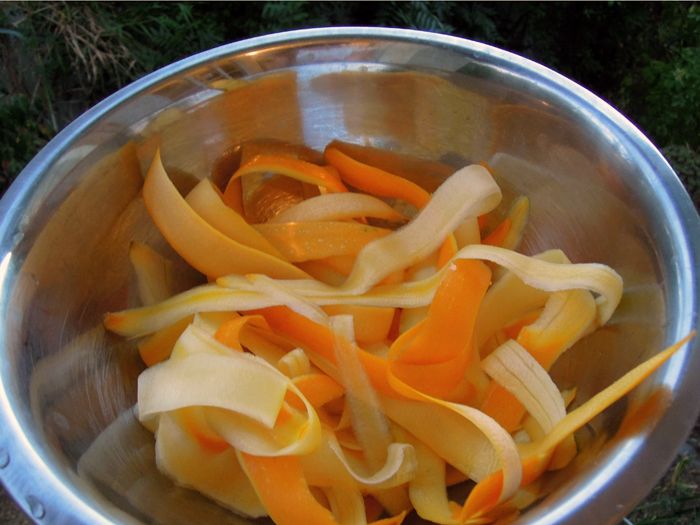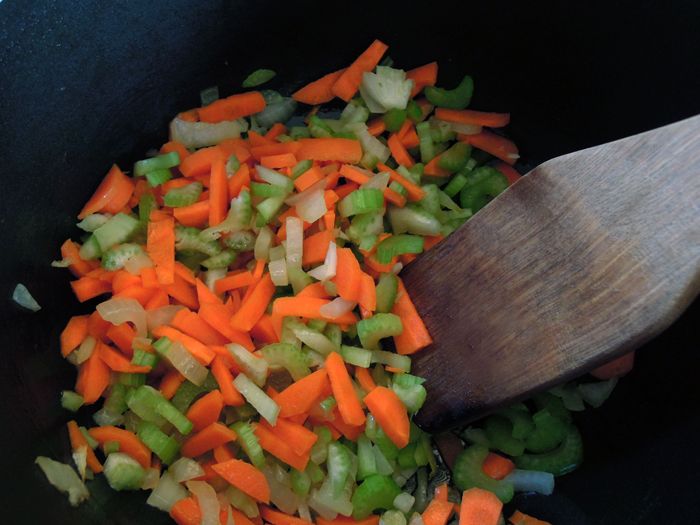 I also sauté some thinly sliced white mushrooms in a splash of white truffle oil and serve them atop the squash. You can top off the dish with nutritional yeast or minced fresh basil or rosemary.
Lightly steamed haricots verts are a great accompaniment to this dish. Try squeezing a little lemon juice on top of the beans after they are drained and sprinkling them with sea salt. I also love toasting some almond slices in a small amount of olive oil and then adding the drained beans and flash sautéeing for a minute or two, stirring often.