The latest edition of 'Food Corner' is brought to you by Wallis Bird.
I love cooking! I especially get a kick out of throwing strange things together like mandarin, olive oil and fresh pasta with a mushroom & peanut, creamy side sauce. I like to mess around with food and see what happens. A signature dish of mine is called: 'Knob Cheese Surprise'. It's tasty (!), a one-pot dish, feeds up to 5 hungry people, is very filling and only costs around £2.50 to make...happy days.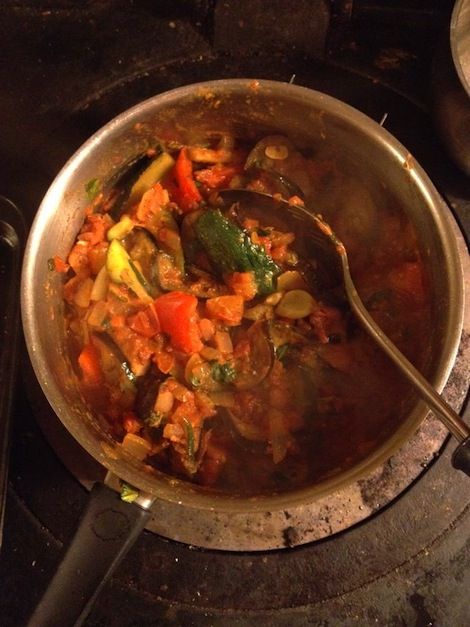 Ingredients:
-One Packet of Hob Nobs (not the chocolate ones!)
-A big lump of any cheese
-Whatever veg you can get for cheap. Peppers/ courgette/ Aubergines
-Onions (about 3 large)
-Garlic (as much as you can stand)
-2-3 teacups cups of pulses in there like Lentils (bulks up the meal and fills your tummy)
-2 and a half cans of Chickpeas for Protein
-2 cans of tomatoes
-Chilli or Paprika flavouring (if you like)
-Salt & Pepa to taste (and to listen to while you cook)
Recipe:
-Fry your onions and garlic in butter
-Throw in your chopped veg
-Throw in your tomatoes
-Let them all simmer until soft (or else you can roast everything)
-Salt & Pepa's Here!
-Cook your lentils (slowly and carefully dependant on the type, though it also works as a mash)
-Throw it all into a casserole dish
-Crumble the Hob Nobs on top
-Bake for about 20-30 mins on a medium heat
-Throw on some cheese for the last 5 mins
-Serve with drunk friends!
Ta-Dah...everyone's eating Knob Cheese Surprise :)
Best place to eat it:
Anywhere any time. Though it can be a heavy meal, so serve carefully in Summer!
Tour Dates
Thursday April 5th: London, Dingwalls
Wednesday May 9th: Liverpool, Leaf, Bold St
Thursday May 10th: Manchester, Jabez Clegg
Friday May 11th: Glasgow, Captains Rest
Saturday May 12th: Leeds, Recital Room, Leeds College Of Music
Monday May 14th: Nottingham, Bodega