Here's our picks for this week!
Monday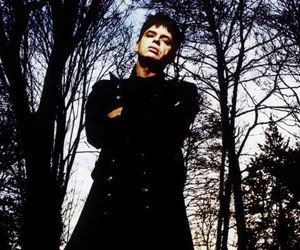 Gary Numan @ Salisbury City Hall, Salisbury
The founding father who assisted in the commercialisation of electronic music and synthpop; and one of the noted names of the 80s; plays Salisbury tonight. The Hammersmith born singer-songwriter and composer still stands to be an influence on both sides of the Atlantic. For more dates see
http://www.numan.com
Tickets at
www.seetickets.com
Tuesday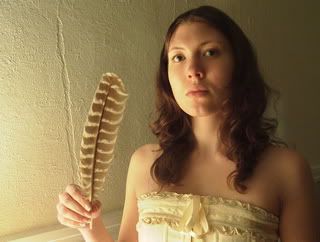 Alela Diane @ The Old Market, Hove
Rough Trade placed The Pirate Gospel as their number one folk album of 2007 and thus sparked the craze…well this is what sparked my crazy at least! It may come as no surprise that Diane got her first public appearance opening up for marmite munchkin Joanna Newsom: both sharing a similarity in their contemporary psych-folk. Simple finger picking guitars layered with warm and rich vocals, Joni Mitchell style percussion and themes of nature and family – a wonderful, organic homegrown sound from this Californian is certainly expected. More information and tour dates at
http://www.aleladiane.com
Tickets at
www.seetickets.com
Wednesday
Peter and the Wolf @ The Korova, Liverpool
This folk trio from Liverpool play a meld of infectious yet fragile folk. With their list of influences ranging from Hank Williams to Nickel Creek, Bjork to Tom Waits, their love of fine folk blues is captured neatly in their contemporary and often poppy storytelling. For more tour dates see
www.myspace.com/peterandthewolfmusic
Tickets at
www.seetickets.com
Thursday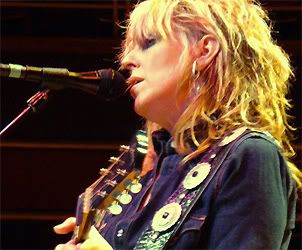 Lucinda Williams @ The Bridgewater Hall, Manchester
With a career spanning 30 years and an impressive list of collaborations (Elvis Costello, Steve Earle and Ryan Adams to name but a few) Lucinda Williams is exceptionally established in the Americana music world. 2002's Rolling Stone "best vocalist" can be expected to play tracks from both her best known record Car Wheels on a Gravel Road and 2008's Little Honey on Thursday. For more info and dates see
www.lucindawilliams.com
Tickets at
www.seetickets.com
Friday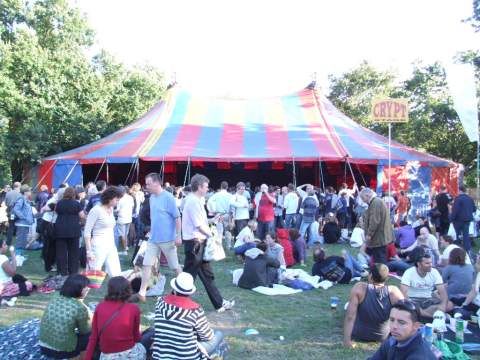 Ealing Jazz Festival @ Walpole Park, London
Although this starts on Wednesday and runs through to Sunday night, what better than skipping work for the day on Friday to bask in sunny (…we hope, Ealing). Be entertained by an array of jazz bands and artists spread over two stages and a bar tent! This has been running for 25 years now so you know it's got to be good…and for a £1 entry you surely can't go wrong. For more information, set times and so on go to
www.ealing.gov.uk/services/leisure/ealing.../jazz.html
Saturday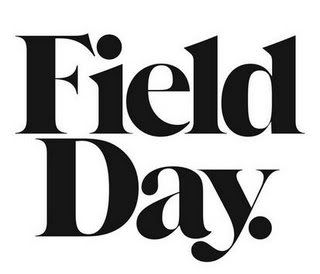 Field Day @ Victoria Park, London
What could be more quintessentially English than an egg and spoon race on the green, tea and scones, bunting…? Field Day of course! East London brings the Village to the city and some bloody good music too. This is a great little festival for showcasing quirky independent folk and folktronica artists around the UK: Mumford and Sons in particular are one rootsy bluegrass band not to be missed. Mogwai headline in their only UK show this summer, Wild Beasts promise to hoot and howl, Mystery Jets hopefully make it this year and fingers crossed the rain steers clear…Mini, day-festivals are in so pack a rain mac, drink some Gaymers and open your ears to a tonne of exciting electro, folk fun! For a full line up and round up of the fun and frolics you can expect head over to
www.fielddayfestivals.com
you can grab tickets here too!
Sunday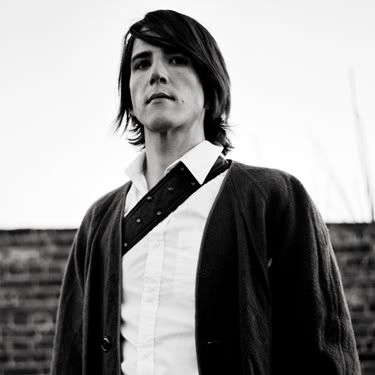 Final Fantasy @ The Gate, Cardiff
Final Fantasy (or Owen Pallett as is his day name) probably first hit our radars off the back of Arcade Fire and the string arrangements he has composed for them and countless others. Much like Andrew Bird in his one-man-band-with-loop-peddles set up this guy is a not only ridiculously talented and original but humble with it. Pallett is both a welcomed change from the drums and guitars of the typical band mix and he throws in some lovely and unexpected cover versions too! More tour dates at
www.myspace.com/owenpallettmusic
Tickets at
www.seetickets.com