The wonderful Golden Fable have put together this practical guide to touring, featuring "funsize" apples, tyre pressures, coffee and fuel efficiency. What more could you ask for?
Day 1.
We've been touring under various guises for around seven years now, so we thought we'd take this opportunity to share our secrets of life on the road, Golden Fable style.
Planning is essential. We always follow these important steps before setting off:
1. Check oil level of tour bus (OK... tour car).
2. Check tyre pressures for optimum fuel consumption.
3. Pack exciting treats to keep us entertained in the car. These include travel sweets (in this case we went for Lidl humbugs), a giant flask of coffee and a bag of "funsize" apples.
4. Always pack enough CDs. Here's the first CD of the tour:
Once all of these essentials are packed, as well as all of the non-essential items such as instruments and cables, it's time to set off. Morale is high: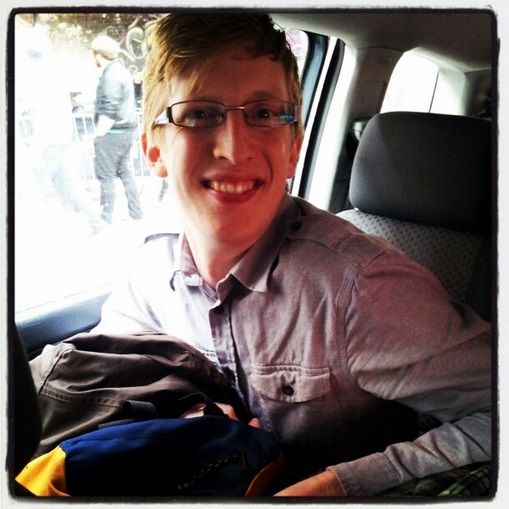 We race to our first destination at the appropriate fuel saving speed of 56mph. Being the super efficient unit we are, we arrive in Manchester an hour early.
Arriving an hour before we were allowed to go into the venue was great because it meant we had to sit in the car and wait. It's always a good idea to spend as much time as possible in your chosen touring vehicle because it gives you chance to spend that little bit of extra time in super close comfort with your touring party.
After spending some quality time in the car we began loading into the venue, where we got to watch Sons and Lovers:
Once they finished we set up on stage and rocked out. The brilliant Black Books were on after us but were delayed due to bad traffic, which meant we got to play for a bit longer than planned. We used the opportunity to unplug and play acoustically, which we always love.
Photo by Sophie Galpin
Once we finished we packed away and loaded everything back into the car. The bad thing about touring in a car is that all of your equipment is on show, which means we can't really risk parking it and going to see other bands. The good thing about that though is that it means we can race home (at 56mph), get the cocoa on and be in bed by 11pm.
Day 2.
We woke feeling fully refreshed and ready for our journey to Bristol. Thanks to some very helpful people at Dot to Dot festival, they forewarned us about some long delays on the M5 so we set off a bit early and got to do a detour onto everybody's favourite A road (the A38).
We arrived at Bristol and were greeted by some glorious weather. We had a little time before playing to enjoy the sun and do some ROCK poses with Hula Hoops:
Then it was time to do some more rocking out. Bristol was lots of fun - the crowd were great and so was the venue.
Photo by Nigel King
After our set we spent rather a long time doing this tricky dot to dot as part of a competition for artists:
Rebecca's artistic skills came to the fore and she won the competition! This was probably her tour highlight as she won a banana. If Rebecca is ever sad all you need to do is buy her some fruit and all of her woes will be forgotten:
We also managed to see the brilliant PINS before setting off back home for more cocoa and sleep.
Day 3.
We had another rare moment of sunshine the following morning, so we enjoyed sitting in our sound engineer Jonny's garden:
Then we set off to Nottingham: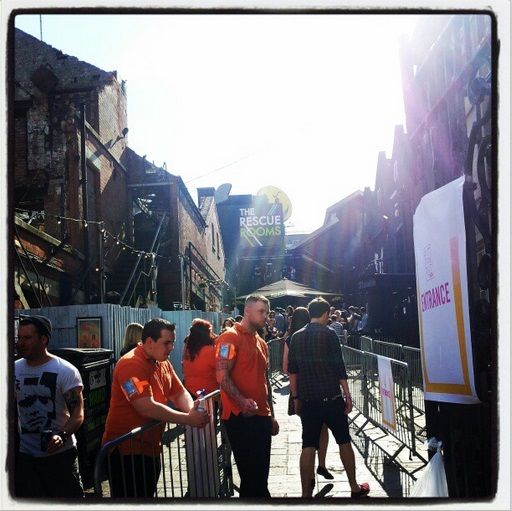 After a rather strange load in through a silent disco, it was time to rock again. We had another very enjoyable set and were very pleased with our Dot to Dot experience.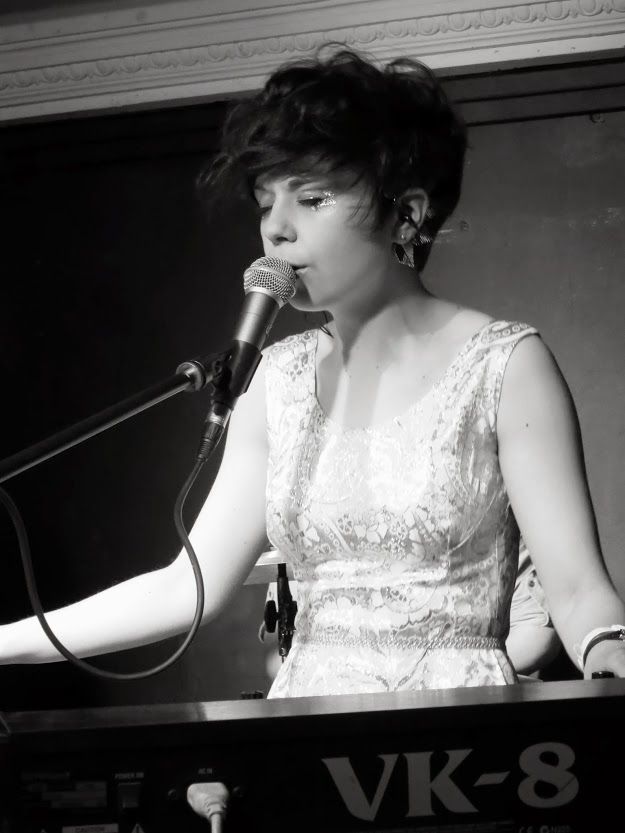 Photo by Nigel King
Once we'd loaded the car we managed to watch a bit of the super ace Night Engine before driving back into the sunset and returning home. Thanks, Dot to Dot!