You're six years old, playing a copy of Sonic 3 for the PC that your dad has brought home as a present. You're sitting playing, rolling around the 16-bit worlds at the speed of sound. But your six-year-old self is less interested in the gameplay and more entranced by the soundtrack, a heady mix of up-tempo synths and complex digitized beats. This was me, in 1997, playing the newly released port of the game in my parents' living room. I still believe that hearing the soundtrack to that game moved me away from listening to the Spice Girls and launched me towards Bjork's Homogenic, also released that year.
Since then I've been constantly fascinated by the development of music in video games and how a soundtrack can really make or break a gaming experience. The Grand Theft Auto series in particular has always used music to create distinct and realistic atmospheres, from the '80s pop and rock of Vice City to the blend of indie, rap and classic soul found on IV and V. Indeed, the series has developed a knack for featuring less mainstream artists in its extensive playlists, with the most recent instalment featuring tracks from Flying Lotus, Jai Paul, Toro y Moi and Cashmere Cat. I have a few friends who say that they first got into artists like Twin Shadow and Wavves because they heard them on GTA's soundtrack first, exposing them to bands they'd never have heard in other mainstream media.
Unsurprisingly, independent developers and fans have also created homages to certain musicians. Kanye West has, probably unsurprisingly, been a common target for these independent developers. Yeezy has not only inspired a quick-fire arcade game in the form of The Kanye Zone but also a full-blown RPG, Kanye Quest 3030. In Kanye Quest, you control Yeezy on an epic quest, battling against clones of other notable rappers by throwing down some choice lyrics. If you've ever wanted to see Kanye West throw croissants at Jay-Z, Kanye Quest 3030 is for you.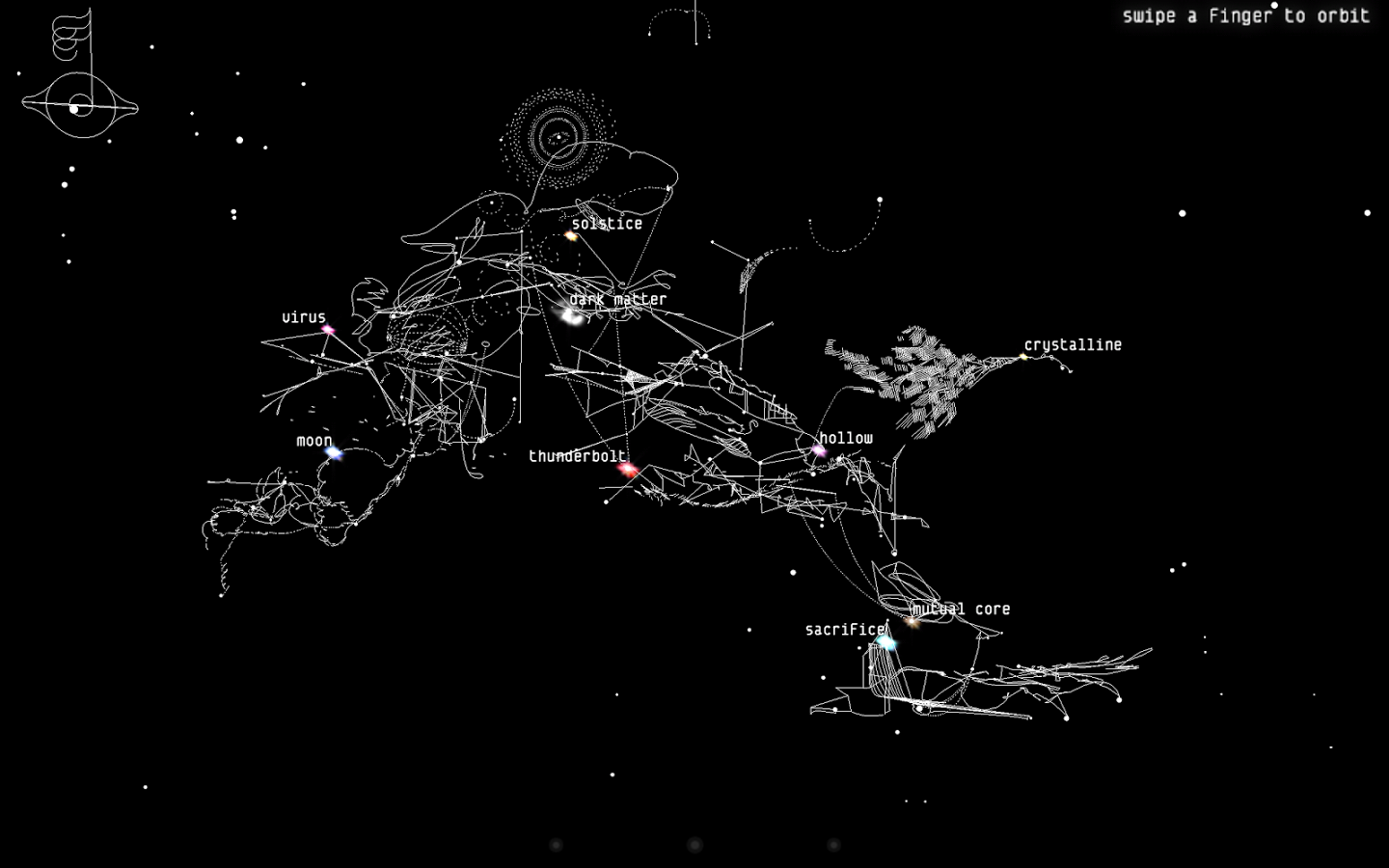 Recently, though, there's also been a trend towards artists and bands creating their own games and interactive experiences to go alongside their latest releases. Tech and modern pop music seem to always have been hand in hand (whether it's the development of the first synthesizers or Damon Albarn recording the entirety of Gorillaz' The Fall on his iPad) but lately it seems like the two are reaching out to their audiences too.
Never one to back away from innovation, Bjork's 2011 album Biophilia was billed as an interactive experience, with an expansive collection of apps accompanying its release. The apps allowed users to play games based on each of the LP's 10 songs, as well as allowing them to remix their own versions of the tracks and learn more about the ecological themes behind them. Since then, I've noticed more and more artists attempting to create a similar experience, albeit on a smaller scale.
Back in 2012, Cut Copy's song 'Sun God' was used as the basis for a game of the same name (with their consent of course!) by their former bandmate Bennet Foddy, who designed the web games QWOP and GIRP. Sun God's most notable feature was its psychedelic graphics, mirroring the blissed-out and kaleidoscopic work of the Australian band.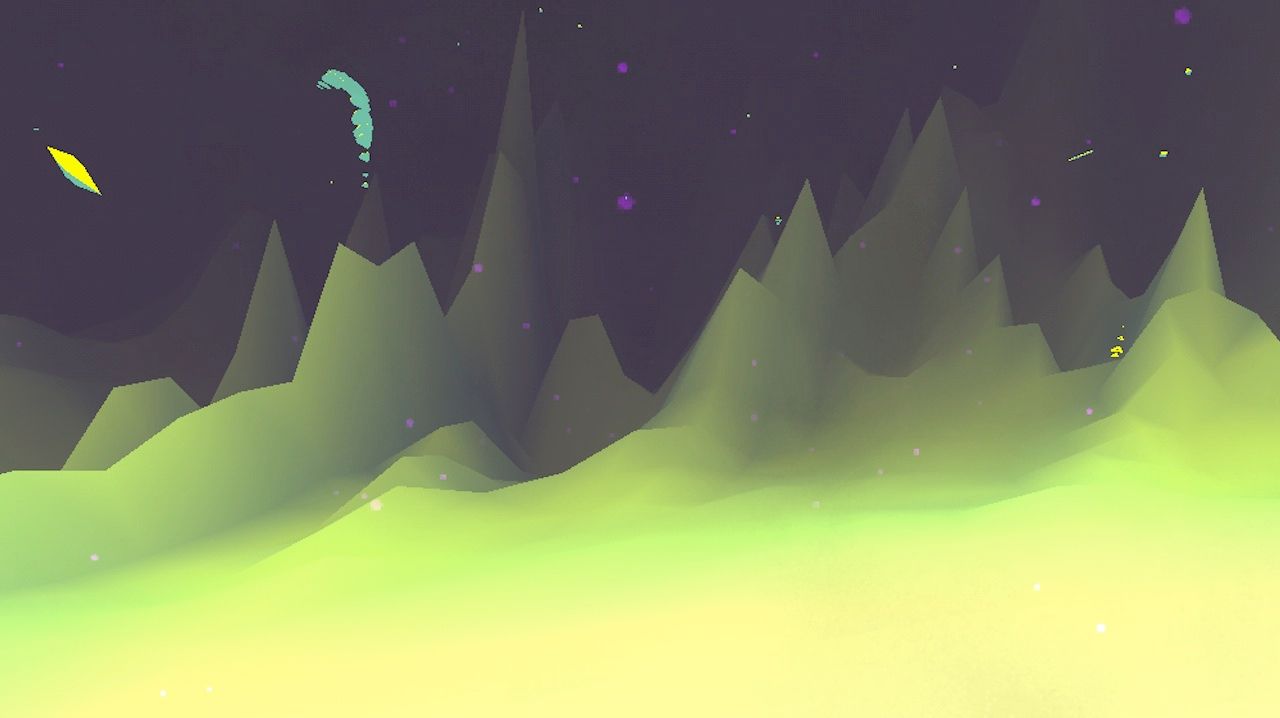 Last year, Radiohead teamed up with Universal Everything to create PolyFauna, a mobile-based game that used 'Bloom' from The King of Limbs as its core soundtrack. Okay, so PolyFauna is less of a 'game' in the traditional sense and more of an exploration of the band's music, gliding through a set of polygonal landscapes that you can draw abstract shapes on to with a glide of your finger. But it's still hypnotic and helps you engage with the music on another level.
If you're looking for something with a little more gameplay in it, then Metronomy delivered with their app I'm Aquarius earlier this year. The game tied in both with the single of the same name and its accompanying video; you piloted a spaceship travelling through the galaxy, trying to avoid as many obstacles as possible in the process. The soundtrack consisted of an exclusive remix of 'I'm Aquarius' by Soulwax and the app was lovingly constructed. Though you don't really notice it at first, you begin to realize that the asteroids and laser beams standing in your way are perfectly timed to the beat of the song, creating an immersive experience that was not only fun (and sometimes painfully challenging) to play but one that also helped you to connect with the song.
Of course, video game tie-ins are nothing really new. Video games have been used extensively over the years to promote the works of bands and artists. Michael Jackson's Moonwalker for the Sega Genesis was an adventure in which you could control the King of Pop on a quest to save little children from evil kidnappers (no jokes please). Journey had a platform game for the Atari where your aim was to escape from photographers, groupies and promoters. Even Frankie Goes to Hollywood released a game for the Commodore 64 where, in order to reach the fabled Pleasuredome, you had to become a 'full person' by raising the attributes sex, love, war and faith by completing tasks and mini-games.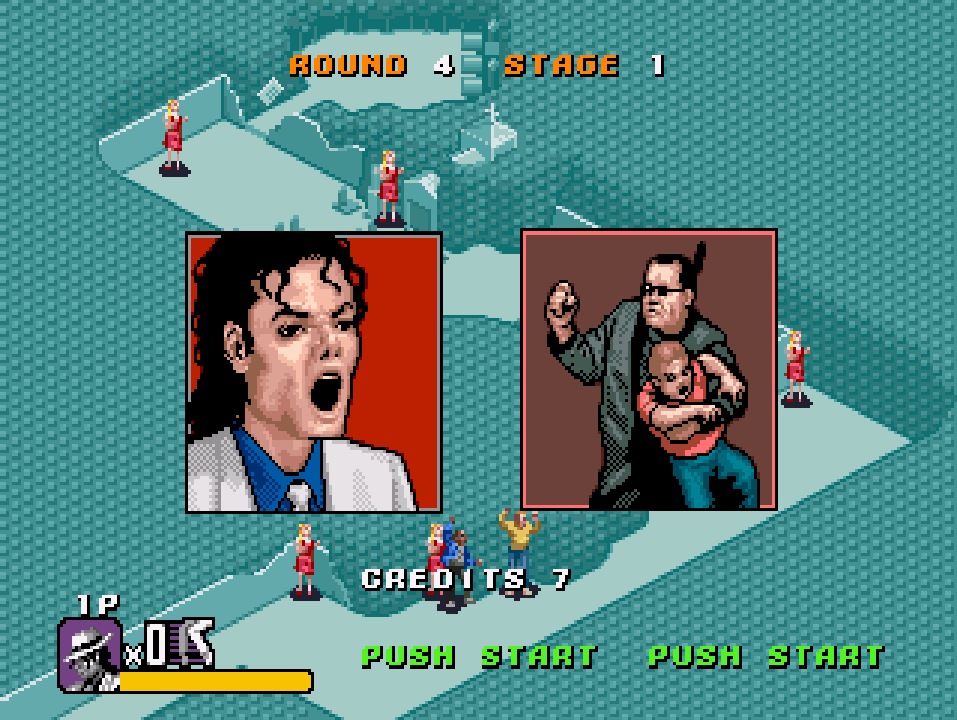 But what's interesting about the more recent games I've mentioned above is that they were nearly all free to download or play. Both I'm Aquarius and PolyFauna are still freely available on the iTunes App Store. So if profit isn't the name of the game (excuse the pun) then how does creating these games actually aid a band? Well, in the case of a highly established and popular outfit like Radiohead, you could say that the development of PolyFauna was just an aesthetic experiment or a nice Easter Egg for the fans. Metronomy, on the other hand, gave out a free test pressing of Love Letters to the player with the highest score by May 5.
We've all heard reports about the decline in physical music sales over the last few years and the epic rise of streaming services such as Spotify. At the same time, the video game industry sees rises in sales year after year, with more and more people being sucked into the allure of an interactive gaming experience. Much of this has to do with the growth of the mobile app market, with games like Angry Birds becoming so successful that they've become a brand in their own right. Surely it can't be a coincidence that most of the games by bands I've listed above are also mobile apps. It would seem as though bands are increasingly turning to the medium to promote their work in an age where traditional music sales continue to slump.
Not everyone is a hardcore or even casual gamer but this is a market that is being increasingly tapped into by musicians. It won't come as much of a surprise to me when more artists decide they want to create their own interactive experiences too. If creating tie-in games for singles means that more people latch on to the music of Metronomy, Cut Copy or even Radiohead and gives a glimmer of hope for a failing record industry, then I welcome the move with open arms and expectant thumbs.