There's only one thing better than being at the Green Man, and that's playing at the Green Man!
Green Poll
is back! This is your chance to have one hell of a Summer as Green Man launch their annual search to find a unique, amazing and undiscovered act to open Green Man 2010.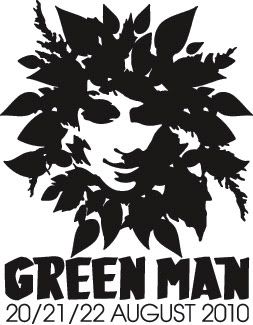 You'll get to play your songs in front of thousands of people on August 20, sharing the bill with the likes of Doves, The Flaming Lips, and Joanna Newsom, getting airplay onGreen Man YouTube for a year and be included in national press and websites such as Mojo, The Guardian, NME and Drowned in Sound! They'll also throw in 6 pairs of free tickets for your family and friends to witness your big moment live on stage. Their panel of top music industry judges includes Mojo editor Phil Alexander, as well as record label bosses Stephen Bass (Moshi Moshi) and Simon Raymonde (Bella Union). Last year's winners We Aeronauts went down a storm after beating an incredible 600 hopeful entrants, but can you do better? Let the music-loving Green Man public – and our esteemed panel of judges – decide!
HOW DO I ENTER?
Absolutely any band or solo artist can enter Green Poll. Just go to
www.greenman.net
, click on the Green Poll button and upload a YouTube or MySpace video of your band performing a song – it's as simple as that. After four weeks of public voting a shortlist of 10 acts will go through to round two – the five bands with the most public votes from round one, and five hand-picked by Drowned In Sound. Then it's another free-for-all public vote to whittle down the lucky five acts that will battle it out in the live final at the Camden Monarch, in London, on 8th July. And what's more, every single voter taking part will be entered into a prize draw to win free – yes, free – Green Man tickets!
So what are you waiting for? The next seven weeks could change your life forever!