The self-titled debut album from
Yuck
is out next week and it's beautiful. To get you all geared up for its release, Max Bloom talks us though who he'd have in his 'Fantasy Band'.
The 405 Fantasy Band
I was recently watching an incredible music documentary called 'Dig!' about the relationship between Brian Jonestown Massacre and The Dandy Warhols. While I was watching I noticed something interesting, that people who share the same role in a band also share similar personality traits. For example, the singer will always be in a little bubble of their own and oblivious to the rest of the world, the bassist will always be a neutral and chilled out influence (who may/may not have a drug problem), the lead guitarist will always be a little bit bratty and uptight with the singer and the drummer will always be mentally ill. Anyway, this is my fantasy band including some of my favourite musicians. I'm tempted to say that I'm already in my fantasy band, but that would be bullshit. Just joking, they're great guys!
Firstly I'll start with the drums, or la batterie, if I was speaking in French (I didn't just look that up on the internet). Jonny Rogoff is my favourite drummer in the world, but I think my second favourite drummer in the world is
Murph
from Dinosaur Jr. If you listen to 'You're Living All Over Me,' the drums are what make those songs sound so incredibly raw and emotional. He plays the drums so hard, but he never does fills that are too overbearing. At a gig, the band can do their thing, but the drummer is the one who has to stay constant and hold it together. He's the tightest drummer I've ever seen.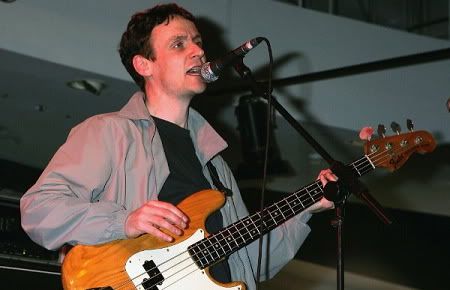 On bass, it would easily have to be
Gerard Love
from Teenage Fanclub. The bass is often overlooked, but if you're really incredible at what you do, then it stands out, but not in an ostentatious way. The best bass player knows when to show their individuality and when to hold back. If you listen to 'Bandwagonesque,' you can hear how intricately detailed Gerry's bass parts are, the songs are incredible on that album but it is definitely the bass lines that hold everything together.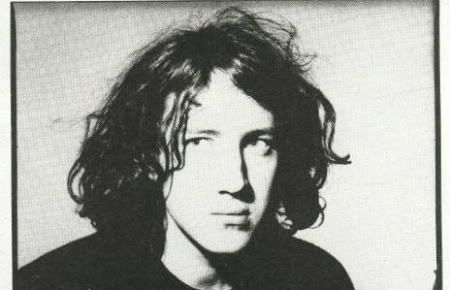 On guitar, it's a pretty obvious choice. I was lucky enough to meet
Kevin Shields
at the Dinosaur Jr. gig at Shepherds Bush last year, and talking to him was a relatively intimidating thing, but nonetheless one of the best moments of my life. I think it's fair to say that a large amount of people (including me) have been inspired by My Bloody Valentine and Kevin Shields' guitar playing for many years. It would be wrong to say that Kevin Shields is the master of writing the perfect pop song, but he has made textures and created emotions in his songs that no one has or ever will be able to do in the same way. Hearing what he was capable of doing with an electric guitar on
Loveless
definitely forced me to rethink what I was doing, not to try and replicate, but to explore what you can do with a guitar that isn't just playing chords.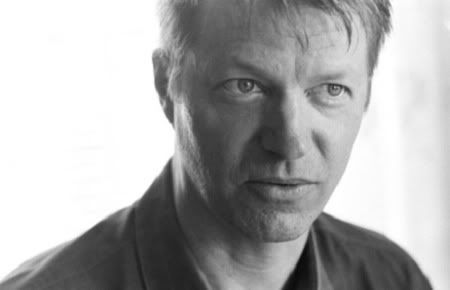 On second guitar (and it would have to be lead guitar), it would undoubtedly be
Nels Cline
from Wilco. Nels Cline didn't join Wilco until a bit later, but oh my god, he's the best guitarist I've ever stood in front of. I saw Wilco play live at a beautiful music festival which we played last summer called 'End of the Road festival'. We had come off stage about 5 hours before, and we were just sitting around waiting for them to come on. It was the perfect environment to be watching them, there were loads of stars in the sky and it was really warm. The sound was like a warm blanket, and we were all really high. A song I'll always remember from that gig, which was probably the best gig I've ever seen, was the song 'Impossible Germany' from
Sky Blue Sky
. Its not my favourite Wilco album, but the solo in that song is nothing less than astounding. Watching that live was unbelievable. Whenever Jeff Tweedy wasn't singing, he was just soloing in between all of his words! His guitar playing his hard to describe, he's quite a jazzy guitarist with the notes he plays, but his riffs and style of playing is quite rocky.
Finally, playing synth and lead vocals would have to be
Jason Lytle
, from Grandaddy. I saw him play a solo show quite recently in a small venue, and although it was quite disappointing to see him without a band, it did shine light on how incredibly gentle and unaffected his voice is. He knows how to write beautiful, simple melodies. His synth parts are always so perfect, never showy or too obvious, just fitting right into place. This is particularly relevant to the album
The Sophtware Slump
. Every synth sound is just so perfectly made. As far as lyrics go I don't generally listen to them a lot, but Jason Lytle writes such intelligent and imaginative lyrics, and I find all of his work really moving. That concludes my fantasy band. I hope I haven't rambled on too much, and you enjoyed reading it. There's so many musicians I haven't mentioned that I would sell my soul to be in a band with that I'm just thinking of now, but fuck it, it's never going to happen anyway. Or could it…? No. Definitely not.