The second in our Guest Photo Editor series comes from independent photobook-publishing start-up The Velvet Cell.
I first became aware of The Velvet Cell a couple of years back via the following anecdote, when I used to traipse the streets of South-East London after dark, much like a flâneur, with camera in hand and head full of urban tales and self-created mythology. The subsequent photographic project was part-based in the absenteeism of life, though paradoxically with the human traces - basically aspiring to the work of Rut Blees Luxemburg, and part based on a naive Burial-inspired urban awakening. A self-indulgent joy.
It was then that Eanna Freeney of The Velvet Cell got in contact with me requesting to use some of the images for a photobook of his, and it seemed a fitting thing to do; The Velvet Cell name of course a homage to the Gravenhurst track of the same name, and my images titled after Burial's work. Since then a myriad of photobooks have been published and have always displayed high-quality imagery and astute editorial judgement - each artist handpicked by Eanna.
The passion that goes into the books is obvious, and it's a heart-warming sight to see an independent publisher flourish in a scene on the boom (receiving credit in the BJP recently). With this is mind The 405 invited Eanna to showcase some photographers that have caught his well-trained photographic eye.
In this article I want to present five of my favourite photographers at the current moment and hear their thoughts on their individual practices. Some of them I have worked with through The Velvet Cell and some who I hope to in the near future. All of them, however, possess a style that captivates me.
Sandra Croft
Photography, like any art, is governed by a code of aesthetics. Elastic though they are, and always in flux, they exist none the less and in many ways guide artists in stylalising wht they produce. Often this is most visible when one aspires to be a professional photographer, with all sorts of credos defining what qualifies as a good photograph and what doesn't. Though there are notable exceptions, such at Uta Barth, most aspiring photographers look negatively on aesthetics such as blur, not shooting with too much, too little or direct sunlight. Sandra Croft, however, is one who embraces such qualities. For her, her images are more about the feeling that both inspired them and is contained within them rather than the pursuit of technical perfection of the photo itself. Dreams, in all its meanings, are at the heart of her images.
What makes you take out your camera and press the shutter button?
I'm interested in the dreaminess that comes from a certain quality of light, and looking for these moments where imperfection and imbalance make for a perfect image. Usually it's not a single feeling, but the overall stillness and isolation that emerges when you see the familiar from an unfamiliar perspective – a fleeting, delicate place that's a mix or reality and fantasy. I'm always looking for that.
How does photography relate to other passions you have?
It's instilled in me a true sense of my own philosophical mobility – that I can stylistically move from one position to another, that I do not have to be true or faithful, or believe in any of the work as being an answer to anything. It's always astonishing to me how artists make their breakthrough in our culture, how they impose their vision on the world. I work in music now, but in graduate school I was training to be a designer and that that was one of the things that always mystified me about the 'art game'. In music I find myself confronted with exactly those same questions, and in many ways the aesthetic approaches I've learnt from photography come into play in a very intricate manner towards deciphering and understanding the odd processes by which art exerts its power in our time.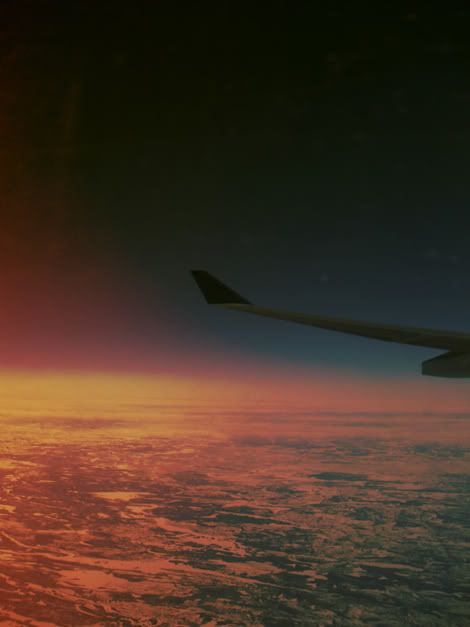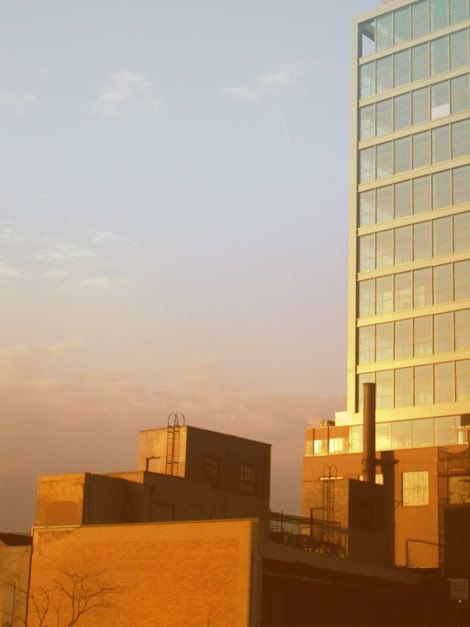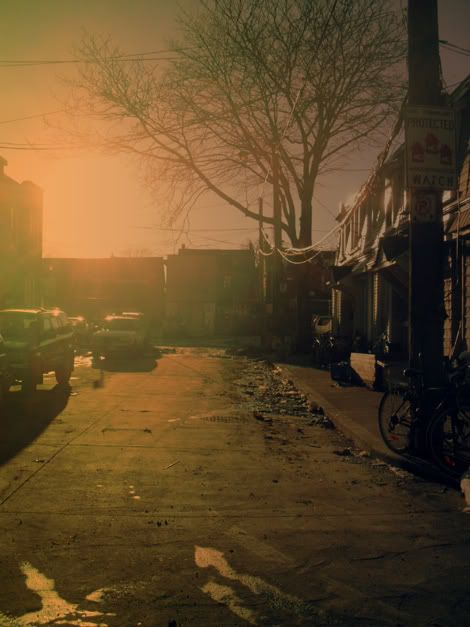 Sandra Croft's new book, Psychic Hearts, is available now from The Velvet Cell. A book launch to celebrate its release will be held on 26 Jan at Beach London, off Brick Lane. More information at www.thevelvetcell.com
Luke Swenson
Luke Swenson approached me with some photographs in Feb 2010 and though it was some months before we finally published his book, I felt from the first moment that his work was exactly what I was wanting to promote through The Velvet Cell. In his project Brooklyn, Swenson – originally from Washington state btu now living and studying in Brooklyn, New York – tackles the monolithic, seemingly overwhelming public housing blocs in New York. His use of black and white, I thought, was perfect in capturing both the monotony of the buildings themselves and the manne rin which they dominated their environs. Luke has since gone on to enter the world of independent publishign himself, setting up Native Publications. Their first book was released in December 2011.
Why is photography important to you?
Often times I feel that words are never enough to convey my beliefs, ideas and feelings about a particular thing. Photography has always given me an avenue to better explain such things. Through images ideas transcend words, arranging and displaying the world in a precise, poetic and sculpted fashion.
You recently started a publishing house - native publications - can you tell us a bit more?
Native Publications was a project that I started in July of 2011 as a result of growing frustration with the physical world of high priced art galleries and warehouse art collectives. I had spent years canvasing galleries around my home in the Portland, OR metro area as well as the Chelsea and Brooklyn art gallery scene once I moved to New York. I found it very difficult to approach such places as a young artist of hardly 20 year old, looking to get my artwork out there. Ultimately through the inspiration from this journey and a need to create a cheaper vehicle for artists like myself to have their work seen and appreciated by a larger audience I started the publication house and online gallery. Native Publications now functions as a not for profit artist community, hosting the work of over 50 artists from around the world. From this group of artists, I select, curate and publish limited edition fine art photography magazines.
When you are taking a photograph, what is it that draws you in?
I often make photographs of subjects that have significant meaning to me as a human being, or that I find to be beautiful. While working in black and white I often find it is the conversation between light and dark which draws me in, and a sort of timeless emotion and nostalgia that I try to capture. I enjoy exploring the looseness and freedom of the medium. As my studies at school in Brooklyn turn more towards color photography, my idea of composition and what makes a good photograph is always changing. My current color work concentrates on dreamlike natural landscapes and their collision's with the man made world.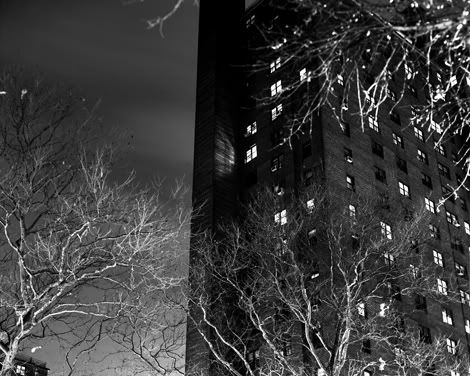 Brooklyn, by Luke Swenson was published in July 2010 in a limited, numbered, edition of 100.
Phillip Kalantzis-Cope
Phillip Kalantzis-Cope is a very talented photographer always his mind on whats behind the photograph as much as whats in it. Based in New York his photography explores many themes. One of his favourites, and one which we explored in his book 'On The Plane', is flying and all matter aviation. Fascinated by the ordinary/extraordinary dichotomy that exists in flights, Kalantzis-Cope captures both scenes within and without the aeroplane.
Could you tell me some more about On The Plane? What inspired you?
I have spent a lot of my life on or around planes. My first flight was when I was 6 days old – on an aging Biman Bangladesh 707 routing, Athens – Dhaka – Singapore – Sydney. As a child I lived under the Sydney Airport flight path, and would watch planes on final approach roar overhead. Landing planes were the comforting rhythm of my day. Today work, and love, keeps me flying.
'On The Plane', the name of this visual project, is a play on words. In western philosophy people use 'On' to signify a focused study on a matter, for example: Wittgenstein's 'On Certainty', Durkheim's 'On Suicide', Marx's 'On Historical Materialism', Sontag's 'On Photography' and Arendt's 'On Revolution'. All of these texts are manifestos on the human condition, spoken through a particular experience or object. As a student of political philosophy, the double meaning was too much to pass up. As a photographer I wanted to use the 'On The Plane' experience to delve both into life on and around the plane, and our lives 'on the plane' as an insight into the human condition in general.
Today air travel is felt by many to have become a nasty means to an end. There was always a certain romanticism attached to the train, the steamship and the motorcar. I am trying to make planes romantic too — in a hypermodern way. Even in the cramped conditions of modern flying we see flashes of pure beauty: Mt Fuji in fading light, Chicago glimmering in the early evening, New York on a stark cold day. These moments transport us out of the plane to a shared experiential connection with the fundamental forces of life. I also want to focus on an underlying romanticism in the power of collective human activity.
Of course, I am not the first to use planes or flying as an object of visual inquiry. What I am doing is a modest contribution to a lineage of really great image makers. One that includes, for example: Garry Winogrand's famous collection 'Arrivals and Departures', William Eggleston's 'untitled – glass in airplane' from his 'Los Alamos Portfolio', and Ezra Stoller's images of the Eero Saarinen designed TWA terminal at JFK. All of these photographers were pushing the boundaries of what photography was as a visual practice. In this spirit, my work as much as anything is an exploration of the object of photography. Here we have the aesthetic of a technology capturing a technology.
How does photography fit in with your day-to-day life?
Well, I'm a manic archivist. All day I find myself collecting, categorizing, storing - from ideas on sheets of paper to boxes of matches. This extends to my relationship to photography. I never go anywhere without a camera. Photography, as the collection of images, is my day-to-day life, but also not 'my life'.
What are your plans for 2012?
Thats a tough one....one must for 2012 - finish my PhD!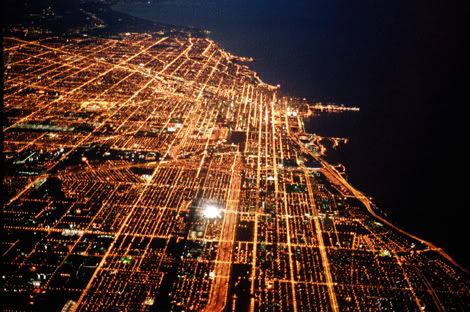 In the coming months The Velvet Cell and Phillip Kalantzis-Cope shall be launching a collaborative project further exploring this area.
On The Plane | Phillip Kalantzis-Cope was published in October 2011 in a limited, numbered, edition of 100, by The Velvet Cell.
Joseph X. Burke
Following the pattern of New York based photographers, our last point of call takes us to Joseph X. Burke of Brooklyn. Favoring a blend of spontaneity and photographic consequence, Burke utilizes an array of traditional, film-based equipment to detail his surroundings. I was first intrigued by Joseph's night photographs, but upon seeing his series Texture Fiction I was immediately moved to include him in this feature. Multiple exposures are an interesting concept in photography, a picture twice taken. It shrouds the finished product in mystery and ambiguity. This is what I find fascinating about it.
Why is photography important to you?
At the surface, it's a mode of creative expression that I find compelling in its uniqueness; it serves as an extension of the endless observation that I suppose most photographers inherently have. There's an immediacy in creating an image that is tempered only by thoughtfulness in composition. Within that moment, there's a disconnect from the static of your surroundings. You're drawn into details, making real-time edits through the viewfinder, all informed by your aesthetic and state-of-mind.
Have you any big influences in photography?
There are countless photographers I've enjoyed the work of, but I'm pretty poorly informed as far as influence goes. That said, I'm endlessly inspired by the small group of friends I walk the streets of New York with and those I correspond with domestically and internationally via the internet.
When you are taking a photograph, what is it that draws you in?
Color, texture, shadow, geometry -- some element that, to me, is of graphic intrigue -- or even, at times, the photograph could purely serve as a means to document my feeling at that particular moment, in that particular place.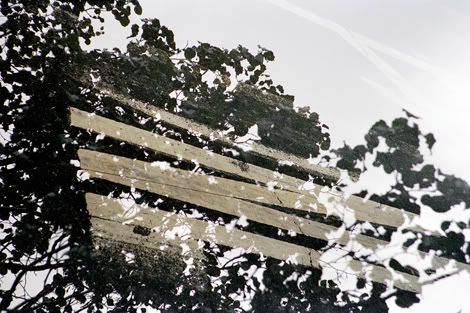 Nykoh
Our final photographer, Nykoh, is based in Brussels, Belgium, and is obsessed with the urban landscape. I first discovered his photography back in 2009. I was fascinated by his ability to constantly re-explore the same theme without ever seeming to repeat himself. He always seemed to find a new aspect or angle through which to capture modern, urban life. Finding the allure in the mundane is what his style is all about.
Where did you interest in photography originate from?
My interest in photography came from my girlfriend who was into it for a long time. Like her, I have always loved the idea of capturing moments. I want to make each moment unique. Some people say that my photos look like ads, well they do! But I m not selling anything, I just want people to realize that each moment in our lives holds beauty and intensity!
What is your interest in the urban?
I believe that even though cities are very highly populated, there is no place where loneliness is more present... I like to focus on individuals among society... We tend to forget that each one exists, is a unique individual, among the crowd!
I try to capture intensity and mystery (a combination that creates beauty according to me) out of something ordinary... I'm not saying that I manage to do so, but that's my intention... I like stairwells because I see them as a link between two 'dimensions'...as for the Metro, it is a place where everybody is equal, no religious barriers or social status barriers, everyone uses it and shares it...
Urban Satori | Nykoh was published by The Velvet Cell in December 2011 in a limited, numbered, edition of 100.