And the award for longest album title of 2010 goes to
Half-handed Cloud
and their fifth album,
As Stowaways in Cabinets of Surf, We Live-out in Our Members a Kind of Rebirth
. Catchy, right? The record comes out on the 19th of November through Asthmatic Kitty Records. Half-handed Cloud is the main project of John Ringhofer, who is the trombonist in Sufjan Stevens band. If you've never heard his Half-handed Cloud output before (where have you been?) then the Sufjan link should be enough to pique your interest. That and the free download below.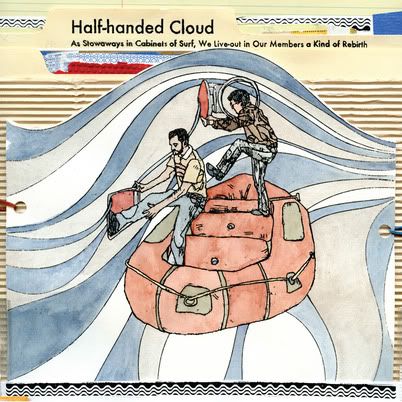 MP3:
Half-handed Cloud - Armstrong's Line
http://www.myspace.com/handycloud