With
Rammin' It Home
released on Big Scary Monsters this week, and just before they head on a 28-date tour throughout September,
Hold Your Horse Is
are busy lads indeed. But The 405 had the chance to ask them to compile a Spotify playlist of their twelve favourite songs. Below, they talk us through what each track means to them and why they love them so much. You can listen to the playlist by clicking
here!
Chris Rouse's Picks:
1.
Nine Inch Nails - 'Echoplex' I love NIN. You won't see a better live band. Fact. I listen to them pretty much daily, there is so many sides to them, and so much of there music out there to find. Trent Reznor is really on it when it comes to using his influence, and making fans feel they really are part of NIN. He's a real musical role model.
2.
Billy Talent – 'Try Honesty' You can't not love this band. I was lucky enough to tour with them, and even play a song with them. I can't thank them enough.
3.
Refused – 'Liberation Frequency' Have you seen their DVD? If you have you'll be like me…. wondering why you're in a band, because you'll never be that good!!
4.
Twofold – 'We Invented The Future' When Robin and I started HYHI, we wanted to sound like this band, them and Riddle of Steel……I mean seriously!...have you heard our early songs?! Haha!
Robin Pearson's Picks:
5.
Fighting With Wire – 'Everyone Needs A Nemesis' Because their music is totally dudeish! We like to listen to the album quite often when we're on the way to a gig. I would've chosen 'Make A Fist' but it's not on Spotify…
6.
Silverchair – 'Too Much Of Not Enough' I think Silverchair are my favourite band of all time.
Diorama
is quite incredible.
7,
The Walkmen – 'In The New Year' I used to be in a band called Lady and The Lost Boys, who did a short tour in Europe with The Walkmen. Seeing them play this song every night was an absolute treat and listening to this album always reminds me of those times. It's beautiful.
8.
Grammatics – 'Shadow Committee' Because it's a huge shame they're breaking up soon! I was really into Colour of Fire and after they split up I was excited to hear what Owen Brinley would go on to. Then when the Grammatics album came out the progression and song writing totally surprised me. I remember the first time I heard 'Shadow Committee', I just kept turning it up… (THIS ISNT ON SPOTIFY GRR Traindodge – 'Streets') Traindodge are fucking rad. End of. Rob Smith (Riddle of Steel) is their drummer, Riddle of Steel being one of the bands that got me really excited when we were starting HYHI.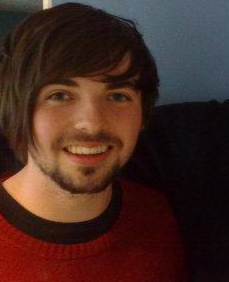 James Penny's Picks:
9.
Blink-182 – 'Pathetic' Recently I've had a pretty lame couple of months and this band has cheered me up no end,
Dude Ranch
is a great (slightly sloppy) pop punk record with a shit load of great pop songs! One of the few bands I liked when I was 12 and still actually love listening to haha!
10.
The Owls - 'Holy Fucking Ghost' Been a big fan of the Kinsella bands for awhile, this one is the best one I reckon. This song has a bizarre feel to it, good stuff!
11.
Sigur Ros - 'Glosoli' I was lying on the front of a boat recently after a couple of beers watching shooting stars and listening to this album (Takk…) and I actually felt like I was rushing. There are a few albums that actually make the hair on my back stick up and this is one of them!
12.
Crooked Mountain, Crooked Sea - 'Eyes Turned Inwards' Alrighty, these guys are some good friends of mine and I've been listening to their new record loads recently, this one is off their last EP which is still great. Part of the reason I've picked this track is because they have got me into loads of rad albums over the last few months which I can't find on spotify: Pavement- Crooked Rain Crooked Rain, Modest Mouse- Lonesome Crowded West & Desaparecidos- Read Music/Speak Spanish.
You can visit Hold Your Horse Is by heading to http://www.myspace.com/hyhi