Happy New Year everyone! Now, let's talk about weird stuff...

Fat Beats
The seemingly endless challenge of producing the 'fattest' (aka phattest) beats in world of hip-hop may have been finally reached this week by the people down at Sqwak.com with their 'Tummy Talk' composition:

Portrait of an Artist
No HWBZRE ever feels complete without an appearance from our favorite herbal loving regular Snoop Lion, who this week saw some fan-made art (from Jason Mercier) in what can only be described as the most appropriate of materials: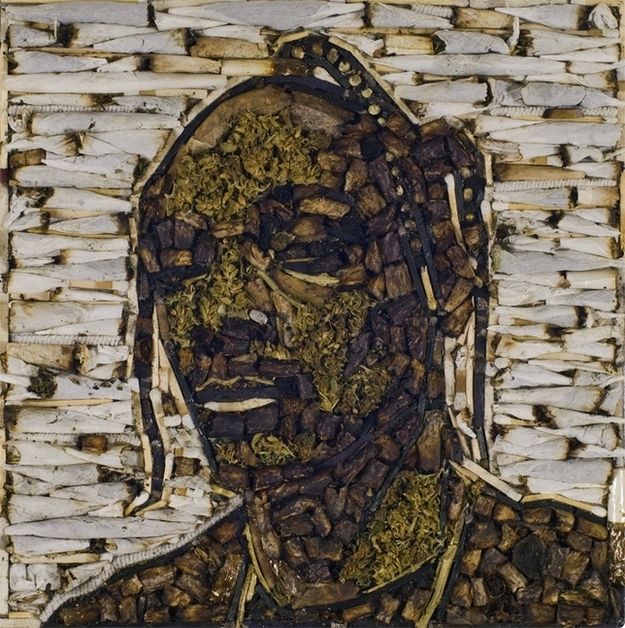 Musical Tats
Speaking of questionable portraits, the good folks down at BuzzFeed have compiled a list of dodgy artist-inspired tattoos. Highlights include Motörhead, Miley Cyrus and a truly terrifying Avril Lavigne:

Ace of Spades
In a year that promises to produce some fine talent, a one-to-watch that seems to have been left under many a musical radar comes in the form of Compressorhead. Currently sticking to eat-your-heart-out covers, the three piece band have impressed many with their take on > Motörhead's 'Ace of Spades':
Oh, and I forgot to mention; they're fricken' robots.
How Bizarre…
PS. Did you know…
Most toilets flush in E flat