Pocket like it's hot
He's coming a bit of a regular here at HB and this week is no different for Snoop Lion as he once again returns to our columns bearing pocket-sized gifts. His latest gaffe sees him reworking a collaborative classic into something that can only be described as absolutely insane. The three-and-a-half minute ode to microwavable Hot Pocket snacks include fellow rapper DeStorm [sic] 'making it rain' with a handful of pepperoni.
Jagged Little Psycho
Making it rain pepperoni is one thing, but making it rain plates is a bit out of hand. Especially of course, if those plates happen to fly into the face of a boyfriend. For Todd Fletcher though, that is the price you pay for listening to much Alanis Morrisette, as explained by incensed boyfriend Allen Casey: "That's all that motherfucker listens to."
The victim was treated for a large cut to his face, whilst Casey was arrested for domestic battery.
Gaga wants Piaf's toenails
From one questionably sane person to another, part-time weirdo and full-time annoyance Lady Gaga has this week made a bid for dead French songstress Édith Piaf's old toenail clippings. Enough said really.
Mana del Rey
Finally, everyone's favorite least-favorite person has recruited one very avid follower. Known to his mum as Joshua and to his tumblr followers as the hot+bitch+vogue, Mana del Rey is hyped to set the music industry alight with his combination of botoxed lips and endearing intellect. Watch this space…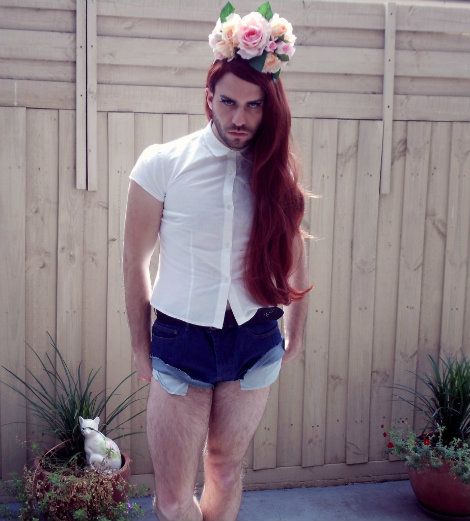 How Bizarre…
PS. Did you know
Leo Fender, the inventor of the Stratocaster and Telecaster, couldn't actually play the guitar