Jesus is my homie
After pretty much vanishing from the face of the earth since 'I try', Macy Gray has lead somewhat of a peculiar existence, regularly dipping in and out of the public eye. This week, she told reporters that if she were queen of the world (possibly setting her sights a bit high), she would have castles in Span and South Africa. On top of all her "good looking men as waiters and butlers," Gray also expressed a desire to make friends with none-other than the Son of God: "Jesus seems like a good person to know."


LIGHTZ
So here's Limp Bizkit's new track:
Not particularly bizarre, just awful.
Fresh Prince
One musical resurrection that we did get excited about here at How Bizarre comes from a certain Mr. Will Smith. After making a surprise appearance at a friends birthday, Smith proceeded to freestyle alongside Doug E Fresh. Listen out for 'Summertime' (2.30) and 'Fresh Prince of Bel Air' (3.40):
Icing, Icing, Baby
Food and music seems to be a running theme here at HWBZRE and this week, it's no different. Our friends down at BuzzFeed have complied a list of 'Mind Blowing Rock & Roll Cakes', which includes The Boss (see above).
Joy Division:
and a personal favorite in Chad Kroeger: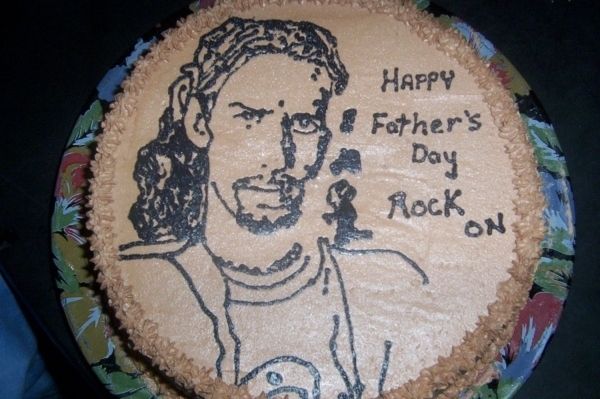 How Bizarre…
PS. Did you know…
Devon rockers Muse were originally called the Rocket Baby Dolls.