The healing process is often an arduous one, with each and every individual possessing their own timing and methods. After last Friday's tragic events in Paris, a whole city - country, planet - was left badly wounded, not only because of the violent nature of the attacks, but also because they targeted exactly what Parisians are probably most proud of: their lifestyle. The end-of-the-week routine of going out for drinks, sharing a meal with friends, or attending a concert are suddenly associated with this insane demonstration of hate, a violation of our lives that we can't help but feel might influence the way in which we'll face those everyday behaviours from now on.
Although Parisians are stubborn and refuse to let their lives be ruled by fear, everyone is obviously very fragile and with their nerves seriously frayed, so it's no wonder that the simple act of returning to a concert venue may bring back painful memories, and even though the head may say you're just being silly for feeling so anxious about it, the heart skips a beat every time an unexpected noise is heard in the now much quieter boulevards.
I must admit, I was one such case - making fun of myself for feeling so apprehensive about a simple concert. But I refused to let my anxiety win, and on Wednesday evening I attended Le Klub, a venue I'd only been to once before (for a random Goth party I ended up at one night) to watch the brilliant neo-Tropicália warlocks Boogarins.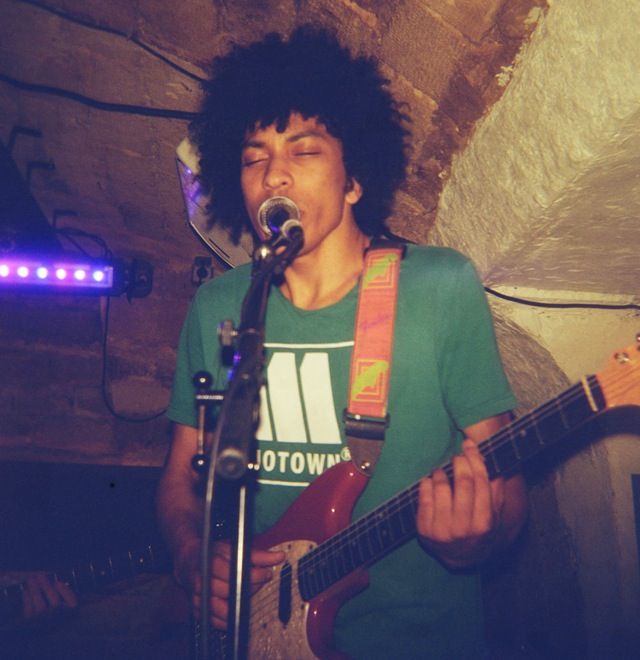 Being such a small venue, and given the unarguable quality of the show, one would expect the place to be packed - it wasn't, far from it. As it was the first gig I attended there, I'm unable to say if it was normal for there only to be a crowd of around 50 (very enthusiastic) people, or if it was just another consequence of the still very recent events. I caught up with the band before their set, while supporting act Sundown, a local pop/blues/rock project sounding like a mix of Lenny Kravitz and Britpop to my ears, did their thing. They looked extremely tired. They told me they'd been driving for hours following the cancellation of their Bordeaux show (probably still in the aftermath of the attacks), and that it had taken them ages to arrive in Paris due to the strong police control. "We were nearing Paris when we were asked to pull over," bassist Raphael Vaz tells me. "Once we got out, we found out there were at least three police vehicles, and they all promptly searched our van and asked a lot of questions, probably because we had a Belgian licence plate. We told them we're musicians, and that we were heading to Paris to play a gig. Little by little, they began to be more friendly, and one of them even told us 'please be very welcome. Paris needs music immensely right now'."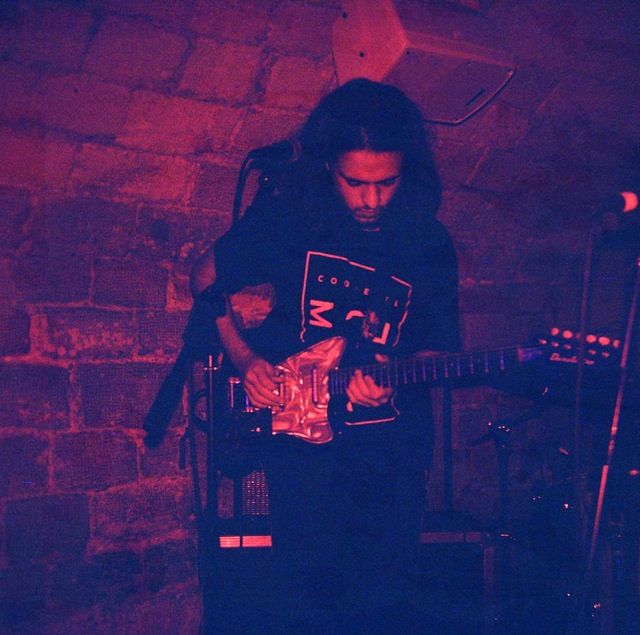 Despite their exhaustion, they played an amazing show. Due to the size of the venue and the amount of people present, the gig felt intimate, but also the size of the world. People danced, sang, and shouted with a vengeance, as if having this much fun constituted the biggest revenge they could ever think of. With every move, every note, the audience seemed to multiply itself in celebration, dancing the dance of life as if it were the first time they realised they were alive, with Ynaiã Benthroldo's drums alone creating a beast of power that I'm sure made each and everyone feel invincible.
Dividing their set by playing numbers from both As Plantas Que Curam ('Lucifernandis', 'Erre', and the sweetest of sweets 'Doce') and the recently-released Manual, Boogarins have been added to the very extensive list of people (firemen, doctors, psychiatrists, nurses, blood donors, anonymous heroes) who've been helping people heal from the wounds that were inflicted on us last weekend. By making us believe in the apparently simple things in life like love, peace, and understanding, their concert was one step towards the realisation that everything is going to be ok, that we'll eventually feel normal again. And, for a lot of people present at the show - and at other gigs that happened since venues re-opened on Monday - the mere act of attending a concert has worked as a small victory against fear, a sign mirroring the one that is still in the République, glued to the statue of Marianne: "And still we're not afraid."