As a child of the '90s, Britney Spears was the first pop star I was ever exposed to and in the course of the past two decades she's solidified her status as a music icon. Sure there was a harrowing period of time where she was the subject of intense media scrutiny after her highly publicized divorce from Kevin Federline and her subsequent mental break, but nine years later she's amongst the top-earning female musicians alongside Rihanna and Nicki Minaj and her "Piece Of Me" Las Vegas residency at Planet Hollywood has officially grossed over $100 million and it's still going.
After looking enviously upon friends' photos of her Las Vegas show for months, I finally decided it was time to see the show for myself and in December 2016 planning went underway for what was to be the biggest 30th birthday celebration. Outside of Britney, Vegas has zero appeal for me, but with the help of eight of my closest friends we somehow survived five whole days in Sin City.
I wouldn't wish five days in Vegas even on my worst enemies, but if you're planning on heading out to the desert to catch Britney before her residency officially ends in December this year, here are some tips to help you survive.
***
1. Take full advantage of the fact that there are no open container laws
Seriously you can drink ANYWHERE and with drinks costing on average $15-20 each, it's more than worth it to make a trip to the local Target and stock up on booze and solo cups. Get a container of trail mix while you're at it.
2. Go to the aquarium because Vegas has aquariums
After a night of excessive drinking there's no better way to cure your hangover than a visit to the aquarium. Also, Vegas has aquariums, which is proof that it's indeed a very strange place. Most of the hotels sit on several acres of land and each one has it's own treasure trove of attractions. Mandalay Bay has an aquarium where you can pet stingrays, stare endlessly into a pool of jellyfish, and take one of these here souvenir photos.
3. Get floaties for the pool
If you're not big into gambling then you'll probably be spending a lot of time at a pool and if you do, you must get some floaties. Floaties just make everything better #amirite?
4. Check out what's happening at LIGHT at Mandalay Bay
I say this because there are quite a few contemporary artists that roll through this club like Ludacris, Tyga, T-Pain and Metro Boomin. You can check out their full calendar of events here.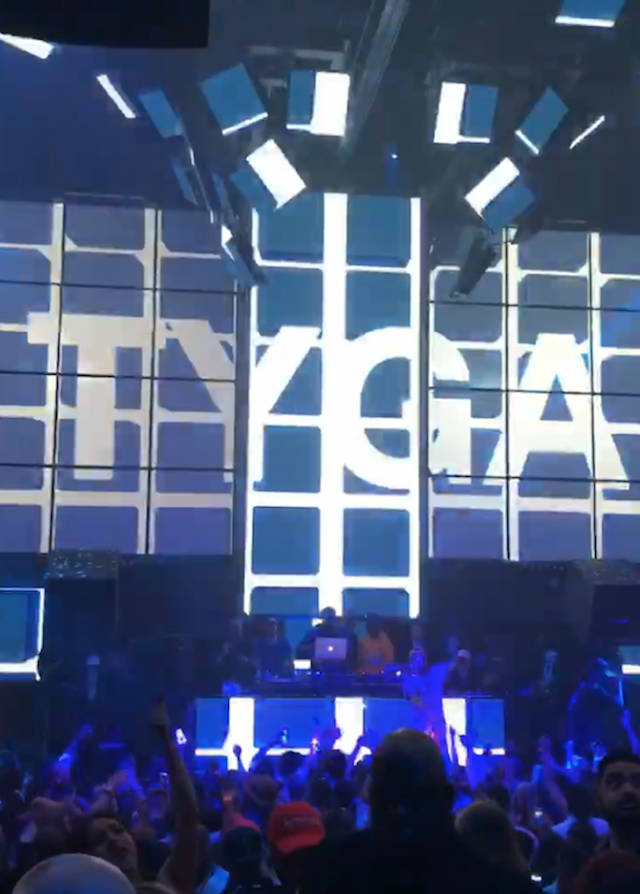 5. See the fountain light show at The Bellagio
The Bellagio is one of the most beautiful Las Vegas hotel properties with a little zen garden in the lobby, but the real attraction is the fountain light show that runs every 30 minutes after dark. Have you seen Ocean's Eleven? Of course you have. Well this is your opportunity to feel like Brad Pitt or George Clooney post a $100 million dollar heist.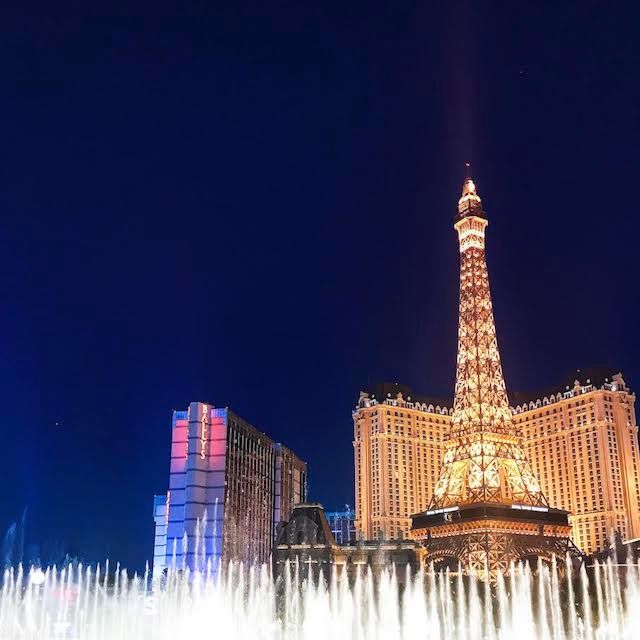 6. See Britney Spears
What can I say, Britney is a fucking queen and paired with Vegas level production, this was hands down one of the best shows I've ever seen. The music plays out like a Chris Cox megamix with five or six outfit changes and a Missy Elliot medley for good measure. Oh and be sure to buy a t-shirt though they cost $45 (still worth it).
Nancy Lu is the owner of Fancy PR and the NY Editor of Fault Magazine. You can find her on Twitter by heading here.