A record collection is like a unique, one-off building, painstakingly constructed over a lifetime of soggy afternoons spent elbow-checking obscure record fairs and mould sniffin' at charity shops. Ultimately, like a house, it should reflect the unique taste, flair and personality of its proud owner. A few steps to guide you through the groove-numbing process:
1 - LAY A SOLID FOUNDATION:
Whether you're into folktronika or sleazy-beats, get a few basic seminal records in, these will form the ground on which your bargain bin finds will lay against. It will also give your mates the misleading, but cool impression that you have a pretty wide and varied musical taste: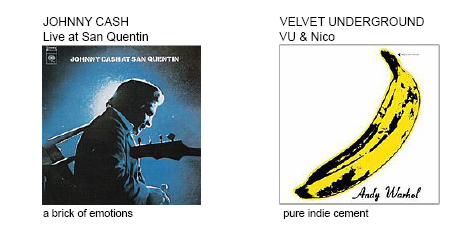 2 - GET SOME COOL FURNITURE IN:
That's when you start to decorate the collection, and show where your true musical allegiances lie. Make sure family, lovers and friends know how to spell name of fave bands, very handy for xmas.
3 - CHANGE THE WALLPAPER
Regularly update your collection with a few new releases, this will not only add depth to your ever increasing musical world, (and create massive lack of storage space - damn LPs!), but keep you vaguely in tune with what's happening beyond your recordphile ever more cramped universe: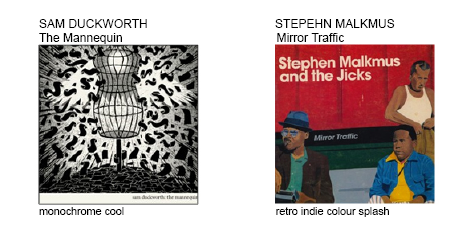 4 - BRING ON THE GARDEN GNOMES!
Finally, alongside your carefully planned-out selection, aimed to display your obviously exquisite musical-taste, you should also include a few daft choices, that will totally puzzle your mates, put your reputation as a musique connoisseur in question, and create heated dinner-party debate. Stay firm in your conviction, for in due time, as the party gets going and the drinks'a'flowing, those dodgy vinyl choices, will be the ones to get your supercool bedroom disco party going! Time to bring out the Gnomes: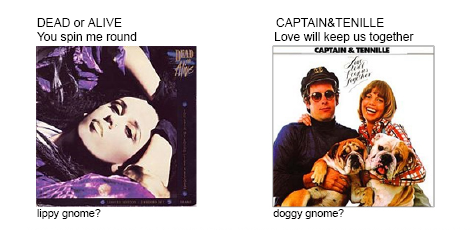 5 - THE ALPHABET STREET
Lastly, if you're still confused and don't know where to start, another dead easypeasy way to get yourcollection going, is to just buy records or LP TITLEs in a clear and logical alphanumerical order, And here's one we started earlier, to get you going:
You can visit Drugstore by clicking
Read More