"Like most people, I've always tried to keep my listening habits pretty wide. This record is the result of that."
Chris Baio, as 25% of one of the most successful indie pop groups of the past decade, has had precious little time to actually convert those habits into new music of his own - until now. He's hinted at tastes wider than those encapsulated by Vampire Weekend's three records to date, here and there; semi-regular DJ sets after gigs and a couple of solo EPs have offered glimpses to the wider listening community of his fondness for electronic textures, but now, with the band on a break after touring 2013's Modern Vampires of the City extensively, he's finally able to make something concrete and coherent out of his extracurricular activity, in the form of his first solo full-length.
This isn't an out-and-out dance record, regardless of what some of the advance press coverage might have you believe; instead, it plays like an eccentric pop album, marrying electronic textures to choppy rhythms and, often, laying Baio's disarmingly crisp vocals and introspective lyrics over the top of them. The suggestion that Vampire Weekend might have had a shallow, pick-and-mix quality to the way in which they appropriated their influences has dogged them since day one, but The Names - like Rostam Batmanglij's Discovery LP - indicates that there's a real passion and deep knowledge that runs across the musical spectrum within the band.
Much of The Names has Baio looking back on his past, not least sonically; in a lot of ways, electronic music was his first love, dating back to his high school days. "I think the first two electronic records I ever really got into would've been The Fat of the Land and Dig Your Own Hole; they were pretty big in America when I was about thirteen," he recalls. "I'd listen to other stuff that maybe had a little bit of an electronic influence around that time, but it wasn't until I got to college that I really started to tilt towards house and techno, and specifically get into things like Kompakt Records. I had this freeform radio show where I'd play all kinds of music, but one of the strands was definitely along those lines."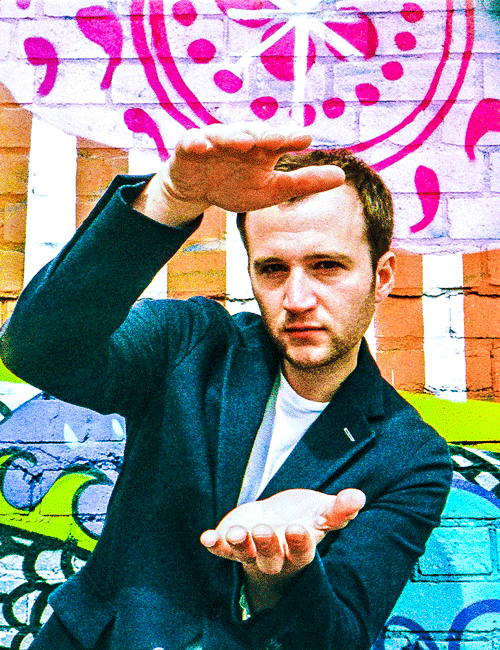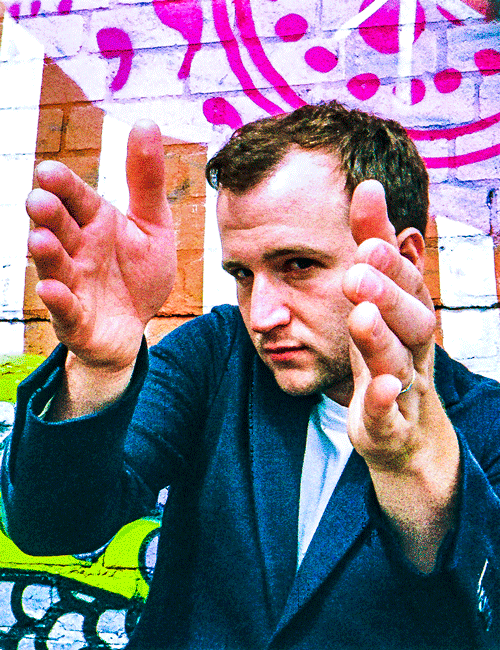 DJing and Vampire Weekend
The next port of call on Baio's electronic journey lay in DJing at university - an important step in shaping his understanding and knowledge of the genre, even if he wasn't reaching anybody else back then. "It was internet college radio, back when I was twenty years old; you could see how many people were listening, and it was usually between three and six!" he laughs. "One of the shows I had was called The Sound of the Funky Drummer. I'd sit there in the basement of the student centre in the middle of the night - I had the two to four a.m. slot on a Wednesday - just doing it for myself, really."
"Funky Drummer was a show where I'd play a song that had been really heavily sampled within electronic music, and then the rest of the slot would just be tracks that had sampled that original song. It was always interesting to follow the history of loops - how they get used differently for different genres. There was never one specific area of music that interested me when it came to that stuff; I felt that way as a nineteen-year-old, and I feel that way now, at thirty."
It wasn't long after that, of course, that Vampire Weekend began to take off - the band, after all, had a distinctly collegiate image about them in the early days - and even if Baio's electronic dalliances were forced onto the back burner in terms of recording, his fascination with the genre remained steadfast. "I carried on following it, and - if anything - I got even deeper into it in my mid-twenties," he explains. "It was around then that I taught myself to mix, and it was funny; I'd do an afterparty to a Vampire Weekend show, and I'd play stuff like Soundstream - the kind of thing that the people there wouldn't necessarily be expecting, or wanting to hear."
His initial experiences were mixed. "There were definitely a couple of awkward times where I'd totally clear a dancefloor, pretty quickly, and inadvertently end the party early, but those experiences were a good thing; at the time, everything was going so well with the band that any kind of failure seemed really terrifying. If I did have a shitty DJ set, or if I did play some shitty party, it made me more confident in the long run, because it removed that fear of failure. Through that, I was able to feel like I could place some faith in my sound and my production, and that's how the Sunburn EP came about three years ago."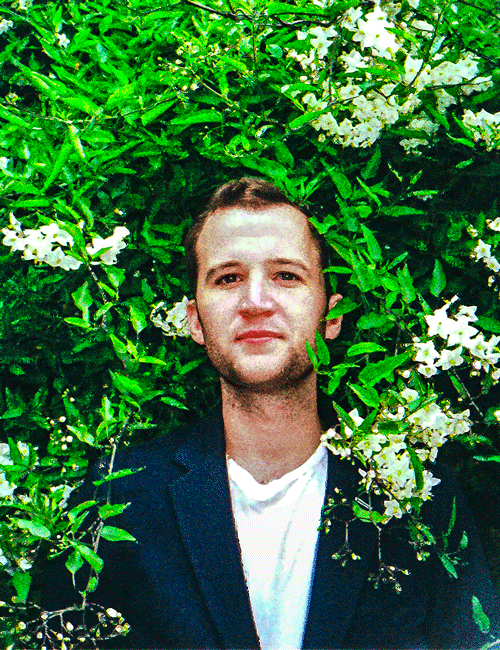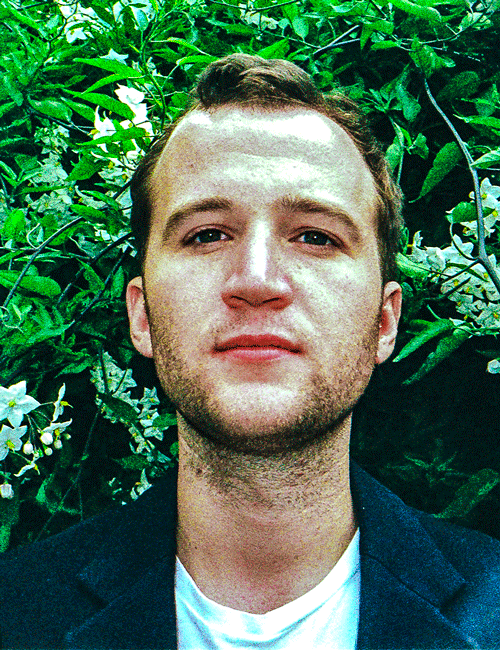 Going Solo and Themes
Up to that point, four-track EPs seemed like the most feasible medium of putting out his own music, given that the band's touring schedule had always taken precedence. After album number three dropped in May of 2013, though, Baio began to figure out how to chip away at his own full-length both on the road and during breaks between tour legs. "The making of it was all after Modern Vampires of the City, for the most part," he says. "The really intense period of putting it together was between the fall of 2013 and the fall of 2014, I guess; that's when most of the songwriting and all of the lyrics were written. There are pieces of it, though, that go all the way back to 2009 - the title track, in particular. I wrote that chord progression in the summer of 2009 and really liked it, and really wanted to start writing as many melodies as possible over it. It kind of became this puzzle that was hanging over my head; like, what would the finished version of this song actually sound like?"
Ultimately, the track that inspired Baio to put together a full record in the first place would prove to be the one that bookended the creative process. "I knew I wanted to call it 'The Names', but I didn't know what it'd be about, or what the lyrics were going to end up saying. It was, by far, the hardest track to finish, because I was constantly messing around with it - trying different sounds and melodies. I think I came up with the final bit of it in August 2014, so it was the first song I started and, in the end, the last one I finished."
A key part of Baio's breakthrough in finding himself able to put a full solo album together was figuring out how he could remain productive whilst he was on the road with the band. "I definitely don't like working on music when I'm travelling, but because the schedule was so heavy, I had to figure out something that worked for me. The good thing was that I knew we had a break coming up with Vampire Weekend after last summer. I'd only ever wanted to put out a solo record if I could really throw myself into it, and tour it, travel with it, and I knew that was going to be a possibility. The way I worked was to try and come up with an instrumental track when I was home from tour, and then rather than keep working on it on the road, I'd focus on the lyrics instead. There's a lot of dead time when you're on tour, and it was nice to be able to take, say, a two-hour walk through Amsterdam, listen to the instrumental on loop, and try to come up with words and melodies."
Thematically, The Names' focus on Baio's upbringing and hometown was spurred, at least in part, by the fact that he moved away from New York for the first time shortly after Modern Vampires of the City was released, crossing the pond and settling in London. "We were really lucky; my wife's American, and we've been together since college, but her job offered to move us over here. I was born in New York, grew up mostly in the suburbs, went to college there and then lived in Brooklyn for six years, so at the point that we moved, all twenty-eight years of my life had been either in the city, or in the shadow of it. To have that opportunity to move to another country is fairly rare, and as much as I could've happily spent the rest of my life in New York, the idea of going to London seemed so exciting for me. It definitely helped me to write lyrics; for the first time ever, I was nostalgic for the place I was born. Obviously, moving so far away gives you a new kind of perspective - a new way to look at your past - and as much as I'd always expected lyric writing to be a real struggle, it ended up feeling totally natural."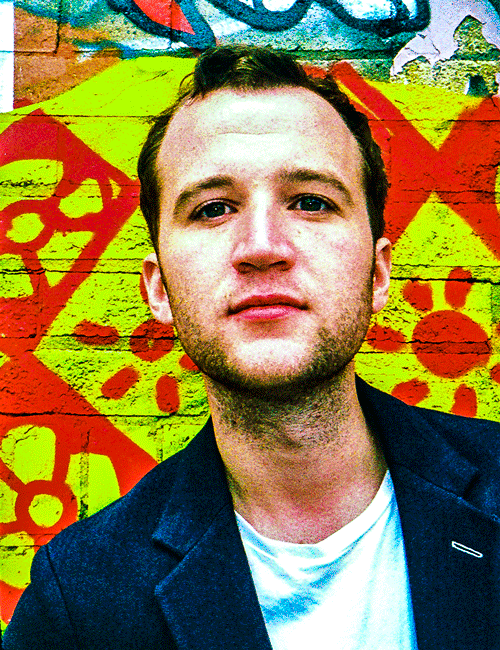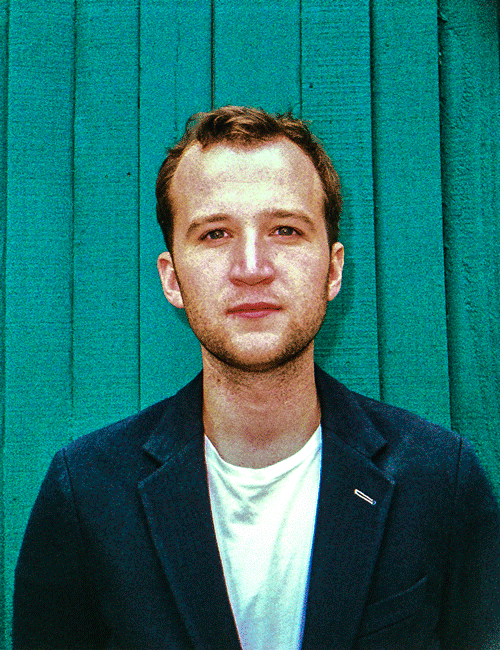 Lyrics and Titles
The process of writing lyrics for The Names was a first for Baio; he'd never been in that position in the band, where, in his own words, he "gets to watch one of the best lyricists around right now do his thing." He approached the challenge by drawing on what was inspiring in; most notably, there's literary references, particularly to Don DeLillo, who lived for many years in Baio's hometown of Bronxville, New York, and from who's 1982 novel The Names takes its title. After moving over the Atlantic, Baio found the city that raised him on his mind more than ever; one of the record's more personal tracks, 'I Was Born in a Marathon', references the fact that his mother went into labour on the day of the New York marathon in 1984, making it difficult for her to get to the hospital on the East Side of Manhattan.
"The title of the album's kind of a funny thing," he muses. "I'd had that in mind for a long time; I knew that I was going to call my first solo record The Names ever since I found out that the square mile town I grew up in was where DeLillo had been writing his books from the eighties right through until a couple of months ago. I liked that there was a grandeur to it, and a little bit of universality, too - almost everybody on this planet has their own ideas about what a name means. In the months leading up to announcing the album, I started to get really paranoid; I was convinced somebody else as going to beat me to it. The last week or so was torture, like, "fuck! Somebody's going to get to this title before me."
"The book itself is about an American in Greece, and kind of deals with how you carry your country with you when you travel abroad. You kind of become a representative for where you came from. It was a happy accident that those ideas lined up so neatly with moving to London and everything else that's happened in the past couple of years, and that title seemed like a good literary nod and a perfect way to tie it all up."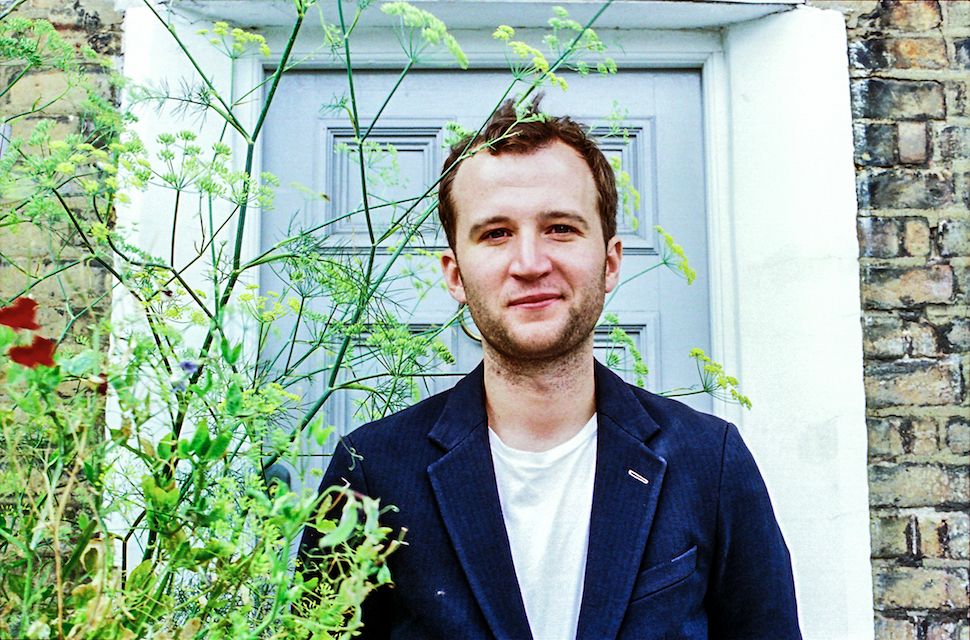 Modern Art and Live Shows
Baio also took some cues from modern art; the lead single from The Names, 'Endless Rhythm', was inspired by a Robert Delauney painting that he'd become fixated on. "I don't claim to know a lot about art history, but as I've gotten older, I've sort of developed a much keener sense of what it is I like with visual art. I don't necessarily know why; it's really a visceral thing. When I saw that painting, I was totally drawn in by it, and when I realised what the title was, it kind of sealed the fact that I was going to write a song about it. It felt kind of thrilling to be getting ideas from a place that was outside of the medium I've worked in my whole career. I went to another show at the Tate Modern a couple of months ago, of work by Delauney's wife, Sonia, and it turns out that the word 'rhythm' cropped up a lot in what they did. That was when it clicked with me - when I realised what I liked so much about it; it's a visual representation of a sonic word."
With UK shows lined up for October and November, Baio is already well into the process of figuring out how to give The Names a live life; it's been a fluid affair so far, with recent performances in London and Los Angeles with a string quartet to be followed up by a more straightforward representation in the coming months. "I'm going to play with a guitarist, but it'll be fairly electronic in the way it presents. I always loved DJ mixes and the way they gradually transition, and there's something exciting about seeing multiple people on stage trying to pull off that same effect, so I want it to be mostly continuous. We're still on a break with the band, and as much as, if one of the guys were to send me some ideas tomorrow, I'd be happy to get to work on them, I'm kind of hoping I can spend the next year or so on The Names. That's the plan, anyway."
The Names is available now via XL. Baio plays two UK shows from October 31st. All photos by Kate Bones.