Throws were good, weren't they?
Throws are the burning embers of former UK-based act Tunng - Mike Lindsay and Sam Genders creating a new project in Reykjavik and recording in this quite lovely city. This is about as much as I knew of Throws I'll be honest with you before I saw them last night. Now, however, dear reader, I am evangelical about them for this will be one of the highlights of the festival for me.
A choir joined them on stage for the first track, with Throws (and other friends) on stage creating a beautiful wash of part-psychedelic yet incredibly controlled ocean of noise. It's a cliche but yes there really is something about acts embedding themselves in a place of such outstanding natural beauty like Iceland, and yes that is somehow reflected in the soundscapes created by Throws. For the final song titled 'Learn Something' the choir re-joined the stage, and sang the final few minutes a capella with a repeated chorus that the entire audience joined in on, and it was just one of "those" moments, ya know? Great job, well done everyone. Their self-titled album is out now, fyi. - Tim Boddy
Ólafur Arnalds' 30th birthday party
Sleep-deprived after exiting Gamla Bio, I suddenly find myself invited to Ólafur Arnalds 30th birthday party next door. I then plunge into an existential crisis as I realise the incredible body of work the Icelandic composer has produced, and how at 2/3 years older than him I have achieved not a great deal. The chips at the party were delicious, however. - Tim Boddy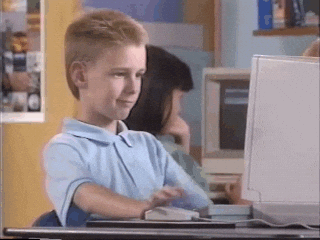 Bedroom Community know what they're doing
Bedroom Community are clearly delighted to receive the recognition of playing the main concert hall at Harpa with the Icelandic symphony orchestra. The whole evening feels like the perfect celebration for what they've managed to achieve over their first ten years. They are far better equipped here than their show at the Barbican a few weeks ago, expanding the scope of their ideas within same musical techniques; of tension and release, of refining rolling crescendo. Each individual brings something unique to their roster and this was the perfect showcase for their talent. - Wil Cook
Soup In A Bread Bowl: I'm Angry
For most people, lifehacking is filling up a bath with milk and cereal, and well, you know the rest. But for me, lifehacking is about bread. Thick, carby bread. It's the perfect receptacle. Offer me a coffee, and my first response will be "yeah sure: no milk, one sugar, sourdough if you've got it."
So how do I come to terms with a city that has a restaurant boasting about their 'Soup In A Bread Bowl', when I can't even try it? We've been here since Wednesday, and I've been denied a gloopy experience twice. Hell, I was here two years ago and I was put through the ringer in a similar fashion. And god damn, I was here the year before that and experienced the same thing.
What made my most recent attempt so painful was the fact that we were a pushy old lady away from putting this particular ghost to rest. She snaked the final table. She lampooned us.
Dramatic reenactment: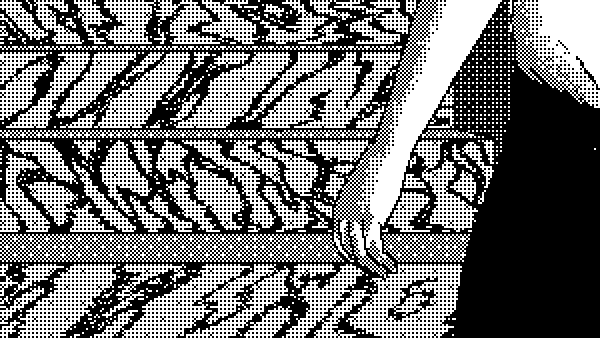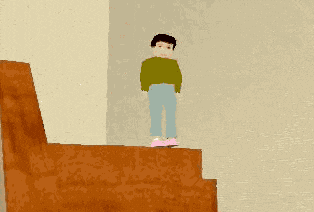 With the words "sorry we're full" sending us out into a cold, Icelandic night, I couldn't help but think I'd done something terrible in a past life. Really terrible. - Oliver Primus
No Dark hit trouble
No Dark are hindered by power failure onstage which knocks their headline set back even later and noticeably thins the party crowd onto other venues. It must be disappointing to travel all the way from California to have something beyond your control screw with your work but Doseone and Ash handled it well. Through the tech troubles and muddy sound you could hear the promise of what will probably be a very good debut album (expected on Bella Union next year) but you would need to use your imagination to make the jump. - Wil Cook
Julia Holter is a Dream
The Reykjavik Art museum is sort of like the Roundhouse in London: it's beautiful, but "arghhh, my ears, why is the sound so bad? Why? WHY?". Julia Holter deserved better. But look, I got to hear 'Betsy On The Roof' and I successfully managed to stifle a tear, and if that's not considered a success, I'm not sure what metrics you're using anymore. - Oliver Primus
A look at dj flugvélar og geimskip's stock prices
dj flugvélar og geimskip's stock prices have been on a pretty steady rise over the past three years - which is great because she's a huge part of my portfolio - so we suggest investing now before it's too late. Get on the phone. Make some moves. Shift some funds. - Oliver Primus
Or if you want something a bit more descriptive
dj. flugvél og geimskip (translation: DJ-Airplane and Spaceship) provides an intense mix of the hyper-futuristic alongside a focus on the natural world (at one point encouraging the audience to become "bats" while creating her own bizarre alternate world/reality) - like a mash-up of all the Crystal Maze zones in one persona. Eclectic is a word too oft thrown around but ya know it's very much the case with our dj. flugvél og geimskip; scatty, earthy drum n bass sounds with a whale song voice.
A strong visual approach that included multicoloured balls emitting light and a projected cat leads to a set that is incredibly hard to not be engaged by no matter what your musical sensibilities. Having written music since she was one, she's very much in musical magpie territory, and this energy and broad-minded approach is a joy to experience in Gamla bíó. - Tim Boddy