A single plum floating in perfume served in a man's hat
Yoko Ono has much history with Iceland - what with the Imagine Peace Tower memorial being built in 2007 in tribute to John Lennon. Each year the tower lights up from 9th October (Lennon's birthday) to 8th December (anniversary of his death) with a huge beam of light shooting up into the night sky. Currently, Ono has an exhibition on at the Reykjavik Art Museum (a venue that also hosts music each night during Airwaves) and is an impressive space to host any form of art.
As you'd expect it's very much a playful exhibition from the experimental artist - the public invited to interact and create for many pieces; fancy hammering nails into a huge blank canvas? Sure. Got a craving to write a positive message about your mother on a wall? Go for it. Have an urge to stick together pieces of broken china to form a little sculpture? All yours.
To top it all off, also featured is "a single plum floating in perfume served in a man's hat piece" in a 10/10 Simpsons reference - thank you Icelandic artist Ragnar Kjartansson. - Tim Boddy
The Icelandic Trap
Ok, here's how it is. On day one you excitedly throw back booze because fuck yeah Iceland until Dizzee Rascal becomes a viable concern and you lose my shit all over Harpa. In the morning you wake up drunk and remember spending about £30 on a late night pizza that you tell yourself tasted great but the truth is you don't know.
On day two you fight back against the tide of tired drunk delirium. It's like fighting a snow plough with a bucket of sand but you do it and you win somehow weeping for each crescendo at the back of the Bedroom Community show.
On day three you find yourself in a hotel lobby watching someone in a dressing gown have convulsions to electro pop and you realise there and then that you are here and it is happening. You rely less on Harpa and more on stumbling between venues with an open heart, welcoming new sounds and wanting to try everything before it ends and life resumes.
In a happy hour trash bar you have a life changing experience whilst an Icelandic kid shouts hello over and over to trap. Later you find yourself dancing to trap in some sweatbox with a bunch of kids vaping and filming each other's moves. Everything apart from the clouds of vapour is contagious. Without realising or knowing how you are in some club playing hip-hop and everything is fine in the world. It's all smiles o'clock and you are encouraged to forget your troubles and move.
The explosion of Icelandic hip hop in recent years is more than welcome. These kids are empowering themselves and having fun in the most beautiful of ways. They rap in their native tongue but the music pays respect to America. When the dust settles down they will hopefully be able to innovate something entirely of their own. TL:DR: This scene is fucking great. - Wil Cook
I thought about strangling myself at the Björk exhibition
Björk Digital has been and gone at Somerset House in London, and now finds itself in its natural home of Harpa by the Reykjavik harbour, until mid-December. It is, as you'd expect, a bit of a headfuck in the best possible way, using Vulnicura tracks as the soundscape.
Four separate VR experiences are on offer as we're taken around in a group of 15 or so - with each VR headset getting progressively more intense; such are the leaps in VR technology since the very first Bjork 360 experience was created a couple of years back.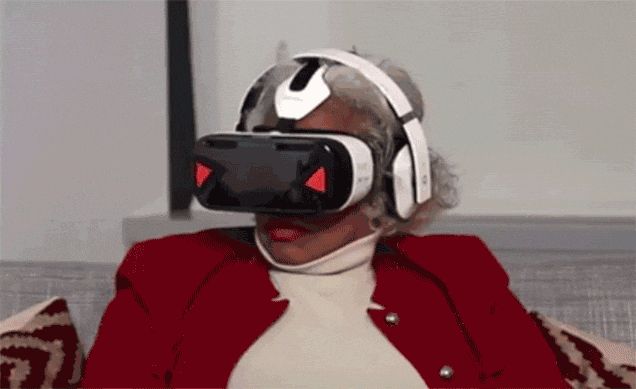 The first one sees Bjork dancing around me on a desolate Icelandic beach while singing 'Stonemilker' in a 'real' setting, if you like; by the fourth headset we're in a hyperreal, triptastic world while also holding controllers - where in VR world you can move your hands and control light and throw colours around, as a digitised Björk on fire comes at you - and you can move around Björk. Naturally. I think it says a lot about me that at one point I realised I could turn my arms towards me and strangle myself.
It's somewhat terrifying to see where this could be in 20 years time. - Tim Boddy
The Kronos Quartet
In Eldborg last night, Múm and Kronos Quartet took turns to wow an enraptured audience then proved that together they are greater than the sum of their parts. Before the interval Múm played second fiddle to Kronos, whose reimagining of non classical works defied common logic. Their intepretation of Tanya Tagaq, an inuit throat singer, makes the hairs on my arm stand up when I think about it. It was a positive fucking delight to watch. Even if I did ruin their cover of The Who's 'Baba O'Reilly' for myself by singing it to the tune of 'Final Countdown' by Europe.
After the interval Múm and Kronos Quartet performed together. The songs sounded more triumphant than I was expecting which was 100% welcome. Intricacies of rhythm that my brain had previously ignored became integral to each piece. The double header of "On The Mountain Radio" and "Green Grass of Tunnel" was the obvious highlight. Airwaves have mastered the combination of unknown acts scattered across the city with innovative shows from bigger acts. It's the compelling success of the festival that allows music like this to exist for us to experience and carry with us when we leave. - Wil Cook
GKR: Everything is lit over here
In the four years since I first came to Reykjavik, rap music has taken over. But you know that already. That's the narrative we've all been sold on this past year, with puff pieces on the "scene" claiming prime real estate on every major publication you can think of, but it's only until you step in the club with these kids that you truly understand just how big it is.
This isn't a fad. This isn't a a carbon copy of the carbon copy. They do it well. It does help that most of the music I've heard so far seems to lean towards trap, which hits the language barrier issue on the head (we saw a traditional early '90s, New York-esque hip-hop group earlier in the day and it just didn't work). It's an energy thing, and god damn they have fun over here, especially the Aaron Carter-looking GKR, who sold me within the first song. I might go see him again. Yeah, I'll do that. - Oliver Primus
Icelandic people are very nice.
You're warming my cold, cynical heart Reykjavik. This has to stop.