"Don't worry, that's off the record." The band are reassured. It's a shame - Wovoka Gentle are constantly and indubitably quotable. "We don't have laptops on stage. The moment you see that apple symbol so much mystery disappears", they tell me.
This is their first proper interview, yet the band are too astute to allow any 'sweeping statements' to be tagged to their name; an attention to detail that echoes in their rare but carefully planned live shows and the intricate sounds you hear on record. "As long as we feel in control, then our decisions will be our decisions. You can't complain when you've elected to do something yourself. The mandate of an artist is to make your own decisions and feel empowered by it. Saying something because you want to say it. I'm not justifying neurotic autonomy. It's just about having the ability to maintain some control."
An experimental folk band, Wovoka Gentle (Will, Ellie and Imogen) are artists to which category does no justice. Their songwriting is at once contemporary while being rooted in a deep canon and tradition of musical melody. "That pure element of when people first started listening to Bob Dylan or Neil Young, it was just so raw. Chords, lyrics and melody - just like sketching with a pencil. A lot of great bands, My Bloody Valentine being a prime example, actually rely on texture, not melody to their sound. In allegorical terms, we just wanted to tear some fragments of newspapers and throw some paint on the canvas, just layer and build things up texture wise on top of that strong song-writing base."
The lone male in the group, William Stokes, is a man of strong conviction, but there's no Gallagher-esque bolshiness to this portrait of the artist as a young man. His discursive narratives are delicate, articulate, sometimes frenzied but above all highly meticulous. Ellie Mason is more laid-back but also - like Will - well read, well spoken and as friendly and charming as they come. A determined spirit embodies their every phrase, "You have to earn the right for people to watch you", Will proclaims.
Intelligent folk of this ilk are a dying breed amongst today's society and its over-consuming fascination with lowbrow TV and media with its subsequent propagation of Z-list celebrity culture and tawdry Friday evenings at homogenous market town nightclubs. Wovoka Gentle buck the trend - intelligent music for discerning palettes.
It all started in Edinburgh, a city rich with cultural heritage and an ingrained DIY aesthetic. Will, hailing originally from Wiltshire, had been to university at Cardiff, with Kent girls, Imogen and Ellie both studying in Scotland. Yet the stars aligned as Imogen and Ellie found their band booked on to support Will's band touring up North. "Originally everyone got along so well and we all liked each other so we decided to record together as two separate projects, just a twin compilation, two songs; one with our band featuring them and then one of their songs featuring us. Then we launched it together at the Borderline a year later and it got to the point where things with both projects were beginning to wind down. On paper I guess I approached you guys, but it felt very neutral. We just gravitated towards each other." Will tells me and continues: "One thing I liked about Imogen and Ellie's music is they would rehearse sitting on the floor, cross-legged and they would have mandolin, fiddle, harmonium, tambourine, guitar, drums, glockenspiel dotted around them on the floor and they would pick something up then put it down and play something else. It was like this choreographed routine. I was just captivated by it and through them I developed an understanding that an instrument can have as much impact dropping out as coming in, like characters coming in and out of a story."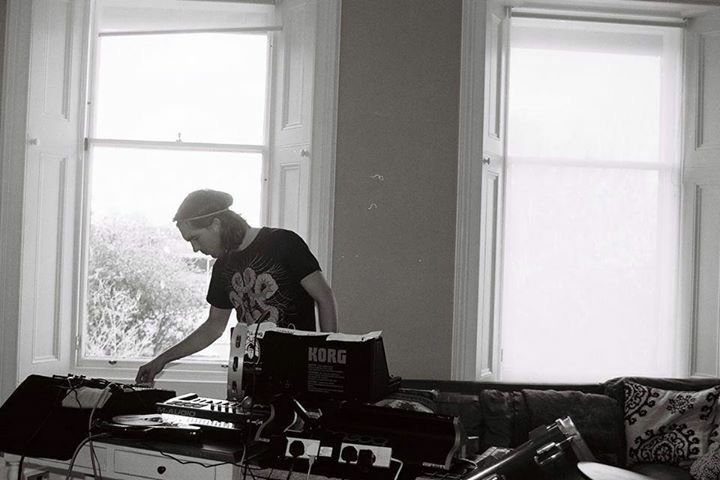 The band's respective upbringings were a robust musical education. "The first song I remember", muses Will, "was probably 'Chattanooga Choo Choo' by the Glenn Miller Orchestra or actually, 'Boy in a Bubble' by Paul Simon."
"I was obsessed with 'Made in England' by Elton John." Ellie chimes in, "I would just go crazy. Have a can of coke, a doughnut and go crazy to it. My mum would sing a classical version of the Lords prayer to us before bed and my dad would always sing 'This Old Guitar' by John Denver, so our love of music has been developing from an early age. Ever since I can remember my parents have held a new years eve party and my mum would make us sing carols around the piano and my sister and me would play fiddle. We listened to Jerry Douglas and Aly Bain a lot. Americana and folk that is the sound that the Mason family are well versed in but I grew up where my dad was playing a lot of experimental European jazz. My Dad loved everything on the ECM and ACT label, Weather Report and Soft Machine. Joe Zawinul is the king of synth."
Listening to the stories on the group's musical upbringing, it should be no surprise that the product of this musical marriage is immediately avant-garde, difficult to unlock on first listen but after repeated attempts reveal a stunning experimental depth and vision.
Although the band assuage any notions of direct influence, Ellie acknowledges the effect her adolescent listening habits had on her artistry: "You become ingrained with influences and therefore the melodies that you make up they feel like their coming out of you but their actually just coming out of the bands that you listened to throughout your childhood."
As with their music, art was also instilled in the band from a young age. Imogen and Ellie's father spent time at art school while Will's dad was an artist and teacher in the subject. "I was very much raised in that artistic environment. When I was younger I heard all these names being thrown around the house and I thought Andy Goldsworthy was one of my dad's friends", Will laughs, with a continuation of this artistic passion still evident, "I love Lis Rhodes, who had an incredible installation at the Tate Modern recently and bands like Animal Collective and Black Dice who incorporate projections really well into their shows."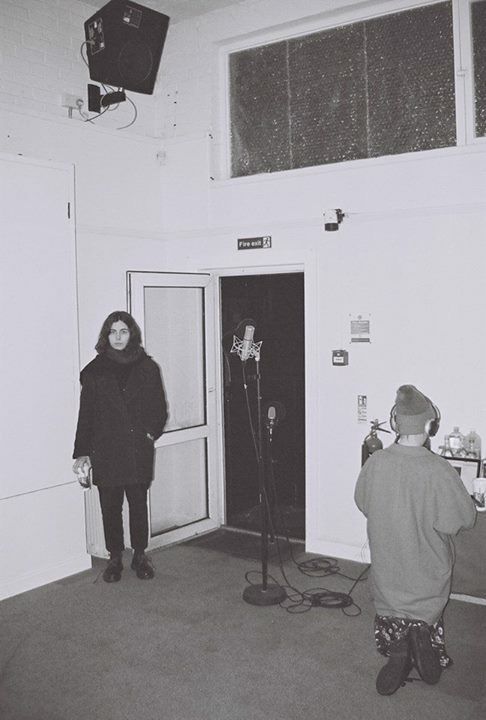 This perfect harmony between music and art is a vital part of the Wovoka Gentle manifesto. "The last show we had an amazing performance artist called Olivia Norris. Her image was featured on the front of our last EP. The next launch we have her back, but we also have a specialist visual projection artist. Creating these bespoke projections and having that visual side is important. It's all about creating a new experience for the audience".
This show held at the prestigious folk institution, Cecil Sharp House, was only their first headline show with a second coming up on the 23rd November at Electrowertz in Camden. "This year has been more about building up our catalogue of recorded songs", the band reveals. According to Will, any future gigs will most likely be concentrated in London, where the band now calls home. "Anytime anything happens it's in London. The city has the best music scene in the world, but it's just so monstrous."
Wovoka Gentle's EP 'Blue' is released on 27th of November on Yucatan Records.