Somewhere in the region of 2,500 original photos we've taken in 2012. Images that include what turned out to be the final UK tour of Girls, the Vice 10th Birthday party which helped us remember the evening, the mostly-washed out UK summer festival season, DOOM (or was it?), Record Store Day, trips to Serbia, Iceland, Cologne Barcelona and Vienna, wherever our disposable cameras ended up - plus the added bonus of portraits we've taken of some of our favourite people.
Here are some of the best from the year.
Thanks to our amazing photography team consisting of Eleonora Collini, Tom Griffiths, Tim Ferguson, Dan Smyth, Ashley Stanford, Chris Mathews, Sapphire-Mason Brown, Richard Gray, Tim Boddy, Valerio Berdini, Alice Tragedy, Stephen Bevan, Laura Patterson, Nick Miners, Anni Timms, Veronika Moore, Francesca Deri, Paul Broomfield and Skye Portman.
Team Me
Azari & III
Record Store Day
Girls
Brixton Academy crowd
Sea of Bees
Field Day
Tall Ships
Reading Festival
Knee Deep Festival
John Maus
Ben Gibbard
Calexico
A Place To Bury Strangers
Deer Tick
Dan Deacon
DOOM
Crystal Castles
Rob Zombie
ATP Shellac
Film Corner
How To Dress Well
Thee Attacks
Sin Fang
Iceland Airwaves
NZCA/Lines
Semibreve Festival 2012
Stevie Neale
Father John Misty
Twin Shadow
Vice 10th Birthday Party - Crystal Castles
Maps & Atlases
EXIT Festival
POP ETC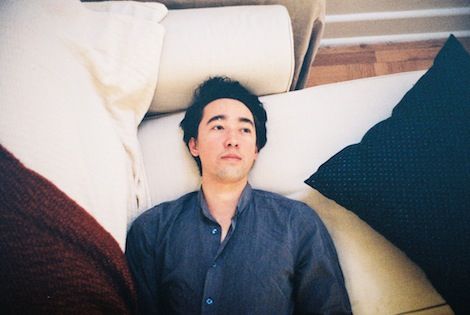 Ryan Jarman, The Cribs
Orlando, The Maccabees