Nick Walker
is one of the most notorious graffiti writers of the 1980's. In 1992 Nick began to combine stencils with his freehand spray paint work often seen on the streets of Bristol. This allowed him to juxtapose almost photographic like imagery with the rawness which evolved from other conventional graffiti styles. Stencils introduced an impact like element to Nick's work and the appeal of stencils is what then allowed him to take an image from anywhere - dissect any part of life - and recreate it on any surface. Nick strives to incorporate an element of humor or irony in to some of his paintings to add a little light relief to the walls. "Painting is a form of escapism for me" says Nick "And if his work allows the spectator to do the same thing, then I've achieved more than I set out to do." Check it out!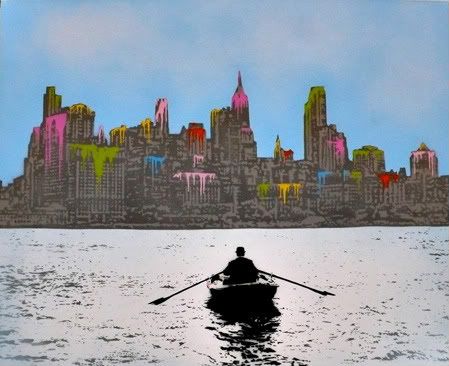 When did you first realize that art could become a full time career for yourself? Was your choice to become an artist something that was regularly embraced; given your talents, during your youth or was it something often frowned upon by your parents and teachers who told you being an artist wasn't a "real" job.
As a kid growing up in Bristol I used to draw on anything everything art was pretty much all I was into - art and the girl who lived down the road with the two even nicer, older sisters. My parents hated graffiti, generally associating it with mindless vandalism so I guess I was a bit of a disappointment to them. I don't think having their house raided by police while I was in Australia helped either. Later in the early 90's I found that I could make a living from my illustrations when I started working on film sets in Shepperton & Pinewood and I also got involved with record cover work.
How do you come up with ideas for the imagery in your pieces? Who or What inspires you?
I generally don't know how I come up with anything - I just suddenly think it which results in me thinking BLAM that's going to be the shit or NO that's actually shit in the true sense of the word. Inspiration comes from everywhere, whether it be from the books I read, the films I watch or the people around me at the time - Apart from that a sunny day will suffice.
You first started out on the graffiti scene back in 1982. How has your knowledge of graffiti and style of work changed since then?
Back then the work I did was very conventional and influenced by the New York writers. My knowledge hasn't necessarily widened on graffiti but I have become a great deal more focused on what it is I want to paint and how i paint it.
Unlike most graffiti artists, you've decided not to work under any type of alias. What are the pro's and con's of attaching your real name to your art work in a scene where artists are highly secretive about their identities? Why did you choose to do this?
The alias was something all graffiti artists start out with but the more gallery based shows I did the less I felt I could label it as graffiti anymore so I shook the alias. Maybe if I'd thought of the name Sedgewick Rasberry I wouldn't of bothered.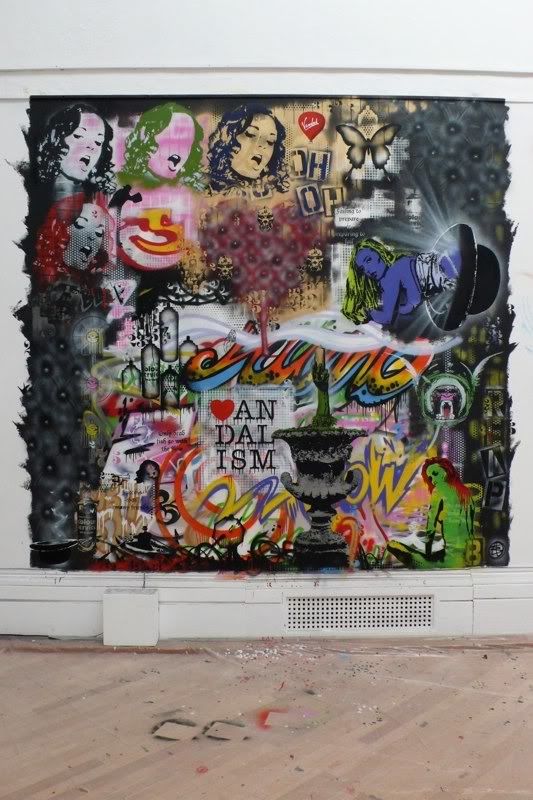 Mainly your art work is created using stencils. It's probably fair to say that you were one of the pioneers of this form of urban art, although It seems as though this has become a common practice for many street artists these days. How do you try and set your stencil work apart from all the rest, what with artists such as Banksy to contend with?
Simple - don't make it simple - cut into every little detail and don't cut corners. I think the the art of making a good stencil is primarily down to the initial manipulation process. Anyone can cut a stencil but they have to think ahead of what they're cutting for example making elements of the image wider or joining areas together as they're going along so the bottom doesn't drop out of it. lastly don't think about what other artists are doing.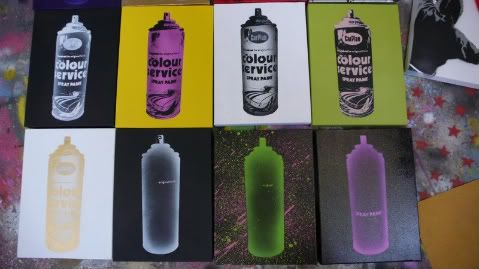 Now that you've started taking on a lot of commissioned work and have been putting your art work onto canvases for exhibitions etc, do you ever get time to hit up any legal or illegal spots during your days off?
I recently just got back from Los Angeles where i did a number of street pieces- the weather in the UK lets the side down and the best way to patent your ideas is to stick them on the street as soon as possible. i've had ideas that I've held on to for too long with the intention of saving for the next show and then another artist comes out with the same idea. It's the worse thing going but there's nothing you can do about it.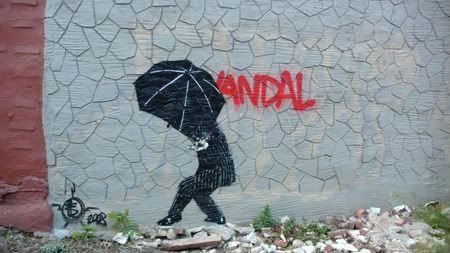 What is your opinion on graffiti art despite the negative stigma that it seems to carry?
It's always carried the negative stigma despite the fact that it's the most immediate & contemporary art form going. For years people equated it to the shit written on the back of a toilet door but this has lessened over the last decade. Nowadays it has become more overground than underground turning into a world wide accepted art form.
I recently heard that you were involved in the latest Black Eyed Peas music video. Can you tell us a little bit more about how it all came about and your involvement in the project?
Turned out that they liked my work and wanted to feature it in their video- that's it really. Josh Keyes's shark target was also in it-amazing looking thing!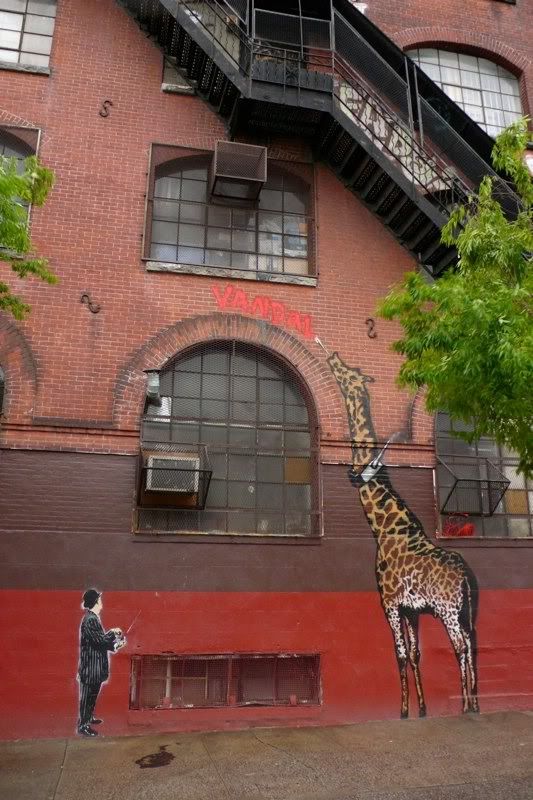 What is the key to keeping your work and ideas fresh and not getting mentally or physically burnt out by what you do?
A friend told me that after a big show you have to decompress - go away some place sunny where the only umbrella you have is the one in your drink.. I think there's something to be said in that.
Finally, whats next for Nick Walker? In terms of any new projects you have or any aspirations you have in life that you would still like to work toward and achieve. Is there anyone you'd like to give a shout out to?
My web site is shitty looking and doesn't work how it should right now so I need to take care of that. There are projects underfoot but still early days for me to divulge in those at the moment. my only aspirations are to be a good artist and an even better father. Big shout out to all the people and collectors who have supported me along the way! Thanks. Check out more from Nick Walker by visiting his official website
here
.
The Thousands will be open from November 18th through the 22nd of November at Village Underground in London (54 Holywell Lane, London, EC2A 3PQ). A companion book will be published by Drago Lab to commemorate the event.
Keep checking back this week for an exclusive interview with Armsrock plus an extra special interview with Michael Rushmore himself.